Interview by Jeff Schmuck
Photos courtesy of Brian Becker, AJ de Saint Phalle & Dan Norkunas (http://www.ragefilms.com)
You guys just released the trailer for your new film, Pretty Good. How was the response in your opinion?
I guess it was pretty good (laughs). I'd say it went real well. I'm not sure if everyone else has issues with being the first to release their trailer but I kind of like doing it, because when you get it out first the kids are hungry and it gets them really stoked to see something. And it was cool this year because we pretty much used the NS forums to gauge the response, because the cool part about the NS kids is if they like it, they like it, but if they don't like it they'll let you know. But after we released the trailer we were reading all the forums and there wasn't too many negative quotes which we were really stoked to see.
Yeah it seems like everyone is always hesitant to be the first to release their trailer because pretty much all the snowboard teasers are already out. And now you guys are the first ski trailer and it looks like everyone else is going to be following suit over the next few weeks.
Yeah it's weird because I don't think anyone is going to change what they've done after seeing someone else's trailer, because you have what you have and after you see the first trailer on June 15th you're not going to go out and get more banger shots in June just to make your teaser stronger.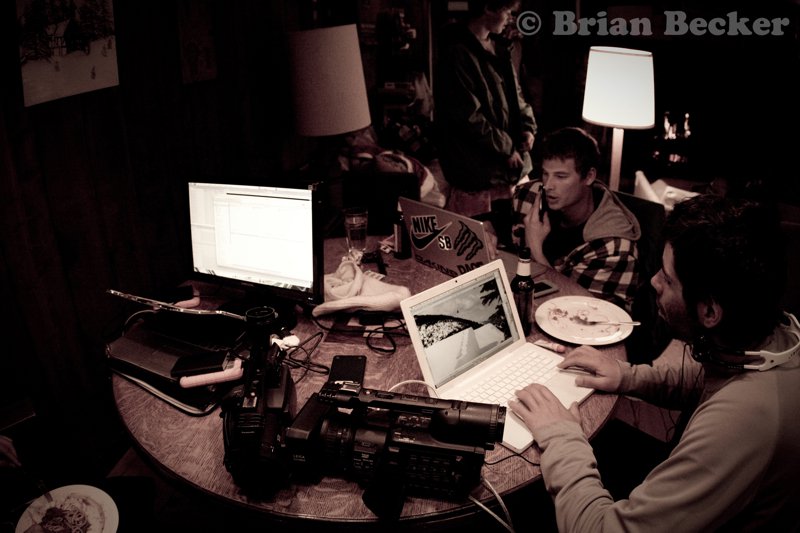 Are you guys pretty stoked on the footage you have in the can?
Yeah for sure. I think it's one of those things that every film crew goes through, you kind of battle through the whole year and you think you're getting good stuff but for every trip that goes really well there's usually one that barely even happened. So it's always cool at the end of the year because you get to sort of review everything and that's when you realize, 'yeah, we had a good year.' It's one of the reasons I came up with the name pretty good. A lot of trips are just pretty good, you get a good amount of shots but they're not always the killer banger trips. But at the end of the year after all the pretty good trips, it hopefully turns into a really good movie.
Where'd you guys film this year?
We kind of focused on doing more select trips and just posting up at certain locations for sometimes a month at a time. We hit Minnesota twice back in February and March, and we had this kid Brandon show us around, and any kid who's done an urban trip knows how frustrating it is driving around in circles looking for rails, so that trip worked out super well because we had a guide. We also went to Utah for about a month, and then tried to stayed around home by hanging in Oregon for about a month, and then the park shoots at Stevens and Bachelor. And we also went to Europe twice which was about three weeks to a month as well.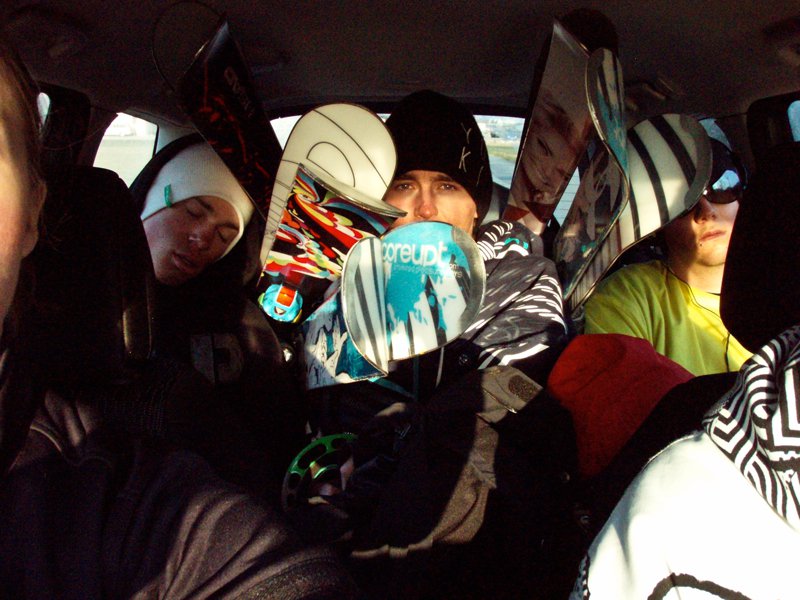 What would say was your most productive trip?
Probably our first trip to Minnesota. We had LJ (Strenio), Gus (Kenworthy) and Alex Schlopy, which was kind of a last second addition. He's one of those kids that hadn't done too much urban before that trip, so it was kind of one of those things where we knew we had two guys that could kill it with LJ and Gus, and then Schlopy was the third piece of the puzzle. And it worked out really well, because all three of them were just feeding off each other and spent about 10 days straight hitting rails. The way those kids beat themselves up on rail after rail, it was really cool to see them stay hungry and battle through and get bangers in the end. So that trip was really productive. We hit like 15 features in nine days.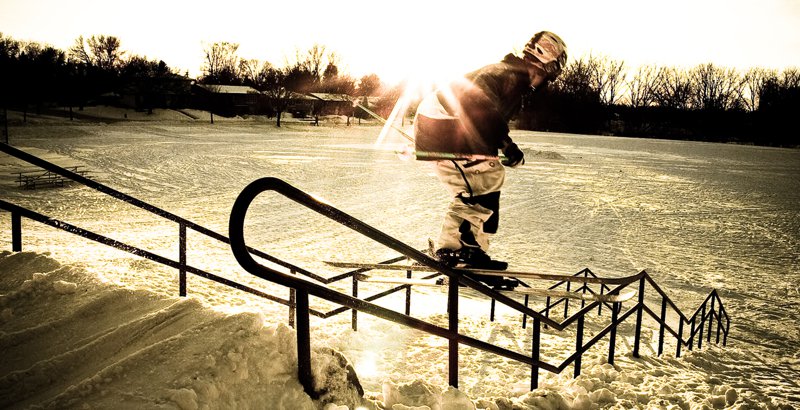 Alex Schlopy
And what would you say was the most challenging trip?
Probably the one with (Joe) Schuster and (Ian) Cosco in Oregon. We had like three feet of powder, but everyone has one trip a year where they pretty much strike out. It was our first time filming Schuster, and he's probably one of the hardest working, funniest and well-mannered kids I've ever worked with, and he just showed up ready to score some serious backcountry shots but ended up falling a bunch and was kind of demoralized by it, so that was tough. And then we did a trip to Cooke City, Montana which is the place where everyone goes for backcountry, and we only got like one shot out of that trip as well. So I'd say those were our two most frustrating trips.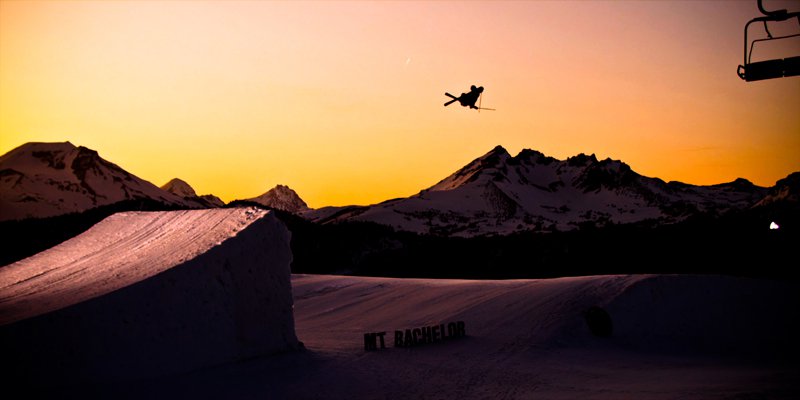 Joe Schuster
Who's all going to be in the film this year?
Well the end of the teaser has the names of pretty much everyone who's going to be in the movie. But as far as big names go, I guess Cosco is pretty much our biggest name now, as much of a junkshow as he is (laughs). And then Schuster, LJ, Gus and Derek Spong are super popular as well, and then the new guys in Alex Schlopy, Mark Dvorak and Joss Christensen, who came up to our park shoots and crushed it, and Cody Ling from Minnesota who killed it while we were out there. Then two new Euros, Fabio Studer and Ben Mayr, and then Mike Mertion is also one of our strongest kids, especially in the backcountry, and he surprises me every year. And our kind of old school guys are Dylan Natale and Kyler Cooley. Hopefully I'm not forgetting anyone but I probably am (laughs).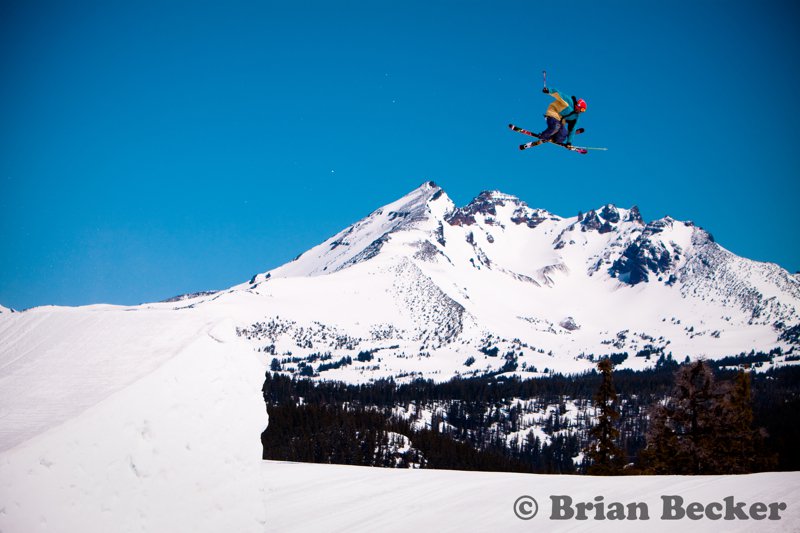 Ian Cosco
Joe and Chug were asking me the other day what I thought about the teaser and the first thing I noticed is that it seems like you guys trimmed down your roster a little bit this year.
Yeah to be honest I've always wanted to have a trimmed down roster. But when you go through the year of putting your budgets together it's half up to you and half up to the sponsors, and who they want you to shoot. I don't want to bag on anyone we've shot and I'm not sure if this is the best way to say it, but I feel like in the past we were working with a lot of people who I didn't really feel were progressing the sport, but we were kind of forced to film because there was dollar signs kind of dangled in front of their name. So this year we got rid of a couple sponsors and worked tighter with the sponsors we wanted to work with, which meant we didn't make as much money and we had to trim down our travel budget and budgets in general, but it meant that we got to work with the riders we wanted to work with and that's more important because it allows us to make something that's more progressive.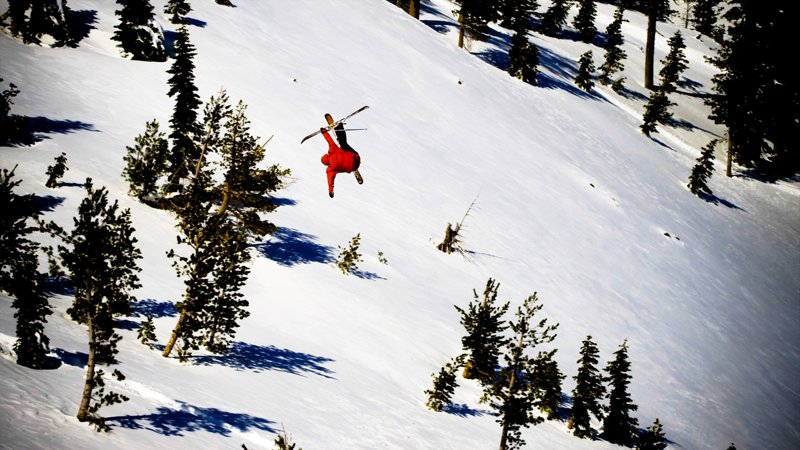 Kyler Cooley
It's good to hear you say that because I think a lot of people out there don't realize or fully understand that side of producing ski movies, in that the sponsors dollars do control a lot of who you shoot and why.
Exactly. I've always been kind of envious of what Nimbus gets to do, cause it's just five guys and one crew and they go out and shoot all year together and make all their projects. And I believe why they did it was so they could have a tighter little group that always sticks together and gets it done at once, as opposed to having three different crews running around chasing snow and 20 athletes, which tends to make your edits more garbled because you want to make sure all the athletes get in the movie.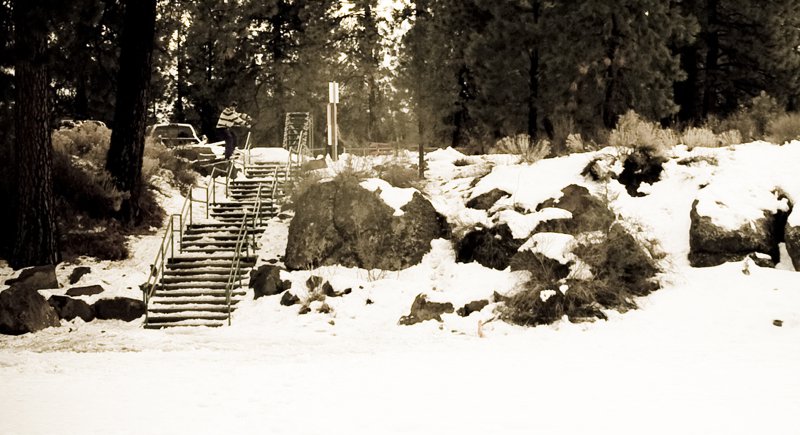 Gus Kenworthy
Another thing I've noticed about you guys, especially this year, is that you're really emerging as one of the key film companies who really has their finger on the pulse of who's up-and-coming. That's of course something that Berman has always been so well known for, with shooting all these guys who are about to blow up, and now you guys are right there too with guys like LJ, Gus, Joss Christensen, Alex Schlopy and so on. Do you spend a lot of time poking around trying to find these kids?
Yeah, it's really one of the fun parts of what we do. I kind of relate it to being a scout in a way. We like keeping our eyes on videos on NS of random kids that are just killing it, and someone like Gus is a perfect example of that, and Mertion too. Actually Mertion is a really good story because he sent me a video when he was 16 and said, 'I really, really want to shoot with you guys.' And because I get a lot of videos ever year I was just like, 'cool, thanks.' And then sure enough next year he sent me another one, and I could tell he was starting to get good, so after a few years of him hassling us we said, 'okay, come out and shoot with us,' and he did one trip and did real well and then right away asked when his next trip with us would be, so sure enough we just kept him on. So that's kind of how he came about, but I suppose it goes both ways because sometimes kids send us videos and we decide to shoot them, and sometimes we see their videos on NS and call them up invite them to a park shoot and see where it goes from there. So it's super fun, because I don't feel like it's an obligation of mine, but it's cool to be able to bring up and up-and-comer. Just to showcase a kid that no one knows, because then that kid's segment is almost that much more exciting because it's a new face and a new style.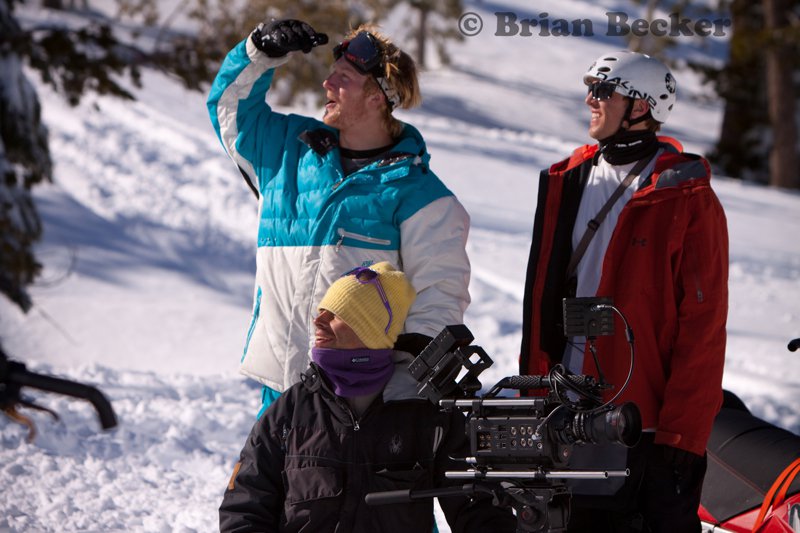 Do you find with those young guys that are so hungry to have a piece of the spotlight shine on them that they tend to work harder than the guys that are already there?
It can go both ways, because I don't know one kid in our crew that's lazy, which is awesome. And I would say that they're definitely all hungry, because they haven't really been through the industry and gotten all burnt out on it so they just really want to make a good first impression. But it's good to work with the veterans as well because they know the drill and tend to be more organized, and you don't have to talk to their parents about how they're going to get from A to B. So it's great to work with them too but I really like working with the new kids and seeing how stoked they are on skiing and to be a part of something. They're always happy to be there and to be able to take advantage of the opportunity.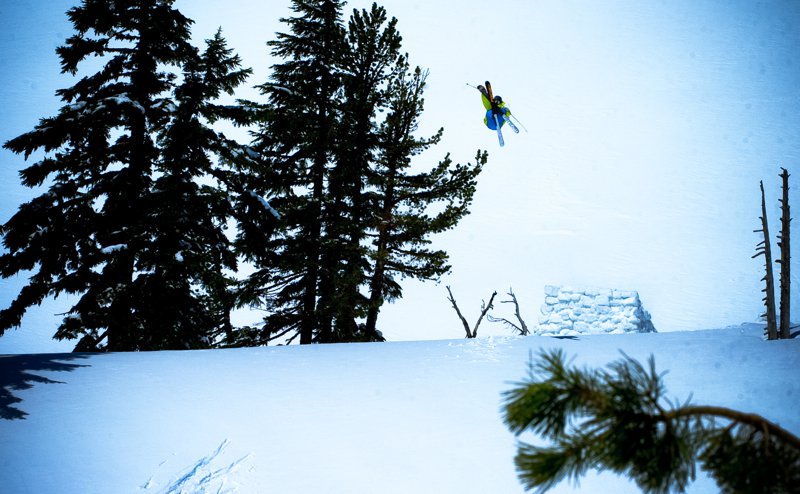 Derek Spong
Every fall there's a bouquet of ski movies to choose from and this year will be no different, and unfortunately not everybody has the money to buy them all. So that said, why should kids take a good hard look at picking up Pretty Good?
Well we definitely changed it up a bit this year and I'm not going to say there's going to be a new style to our editing, but I think it will be a new style to Rage movies for sure. It's definitely going to be more progressive than anything we've done in the past which I think will be really important for the kids, because I think it's going to be one of those movies where kids watch the tricks over and over again. So I think kids will eat it up because we're going to have plenty of that in the movie. But basically every year we just try to create a movie that's going to have a good feel to it with solid editing and good music. Plus we've got Ian Cosco which means you'll probably get to see him naked in it, which is good because I guess everyone needs the opportunity to see him naked since everyone that hangs out with him has to deal with that anyway (laughs). And I'll say this too...we definitely have one of the craziest intros ever done and it definitely involves a bit of nudity to it.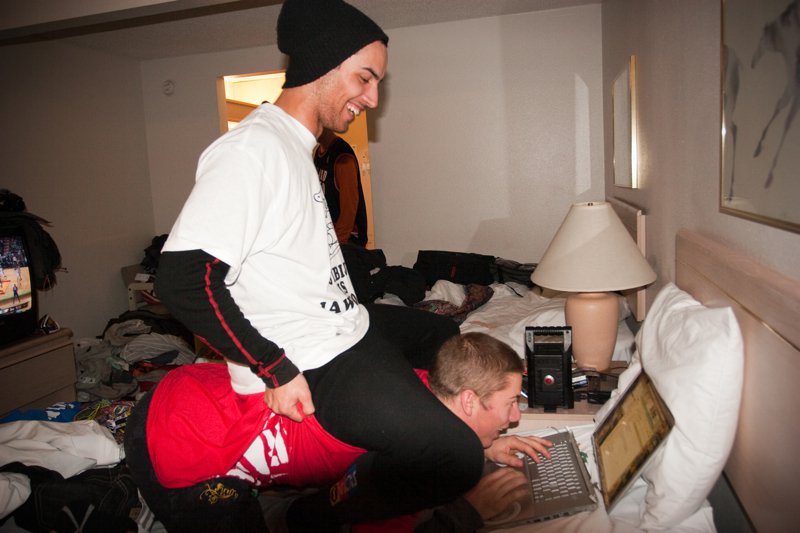 Chug & Schuster
Is there one big thing that's going to be in this movie that you guys are all looking at right now and thinking 'holy shit,' that you want to tease everyone with?
Just the fact that we went back to being more, I don't want to say core, but we went back to being more urban and what we did with Enjoy which is one of our most popular movies. We just got back into hitting up the cities and didn't do the elaborate Alaska trip with the drawn-out big mountain stuff. It's going to be more quick edits and high-paced stuff. And there's a lot more urban. I think last year our movie was like 10% urban and this year's it looking like it'll be about 35%, which I think will help give it a more creative feel. Plus, we've got LJ.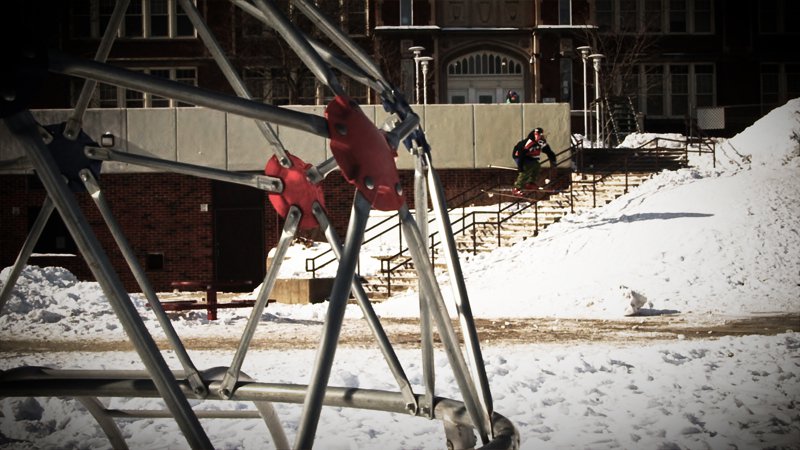 LJ Strenio
Any thanks?
Yeah, well first to my supportive girlfriend Amy, and a huge thanks to the two filmers that helped make it happen, Hennie and AJ. Without them it wouldn't have happened, because they're as big of part of this as I am. I mean Hennie came from out of nowhere as a kid who just really wanted to work with us, and AJ is our backcountry workhorse, and if anyone knows AJ he's kind of the redneck hip-hop guy, as weird as that sounds (laughs). So he's just super fun to have around and always kills it. And to all the athletes who work super hard to make it happen, because without them trying to progress and being as hungry as they are and throwing themselves around as much as they do, we obviously wouldn't have a movie. And of course Skye for letting us do it and always putting the money up front as the owner of Rage. And lastly, to the NS kids for not beating up on us and giving us so much love! (laughs).