Recently I had some of the team come down to carve pumpkins for the shop.  Colin arrived first, and got to work right away on his pumpkin.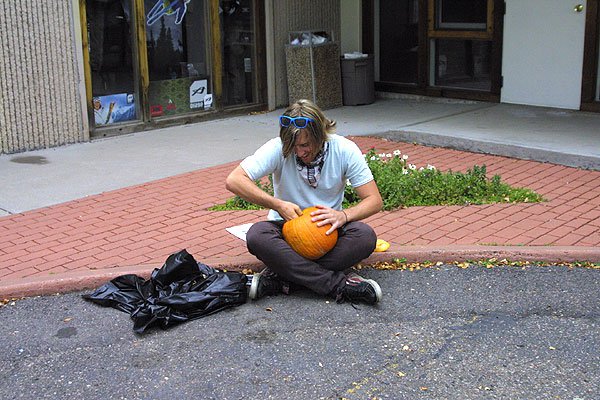 Soon the rest of the group showed up and our parking lot was filled with pumpkin guts.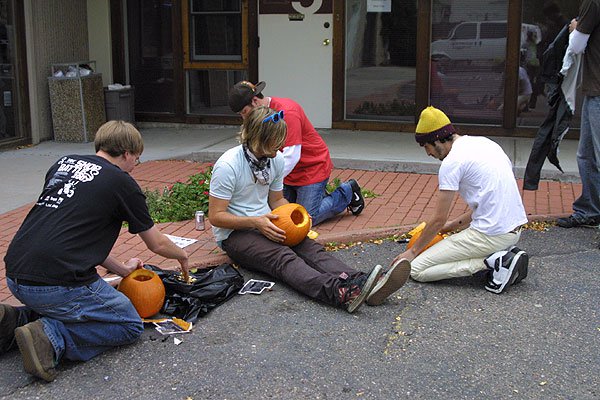 I bought some pumpkin carving kits, but for the most part they were designed for tiny midget hands, and were useless to us.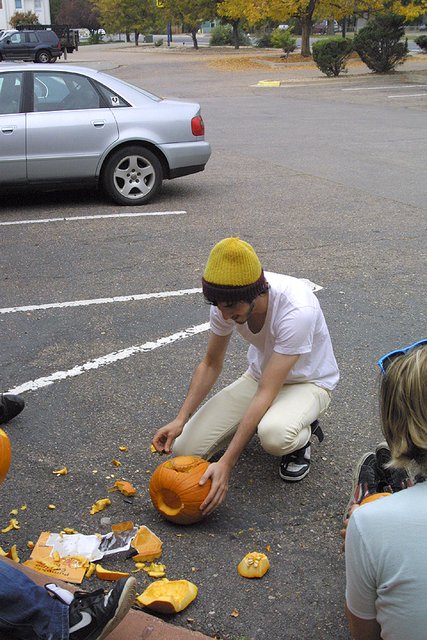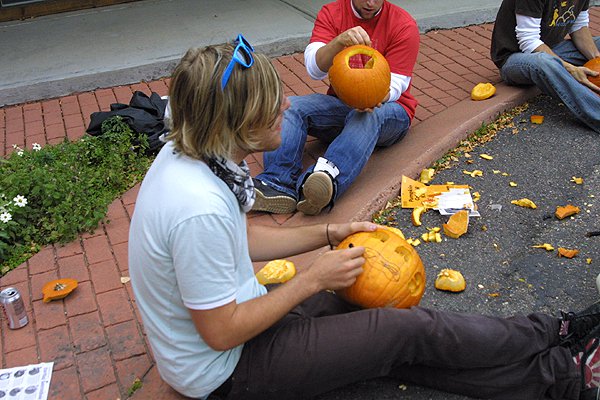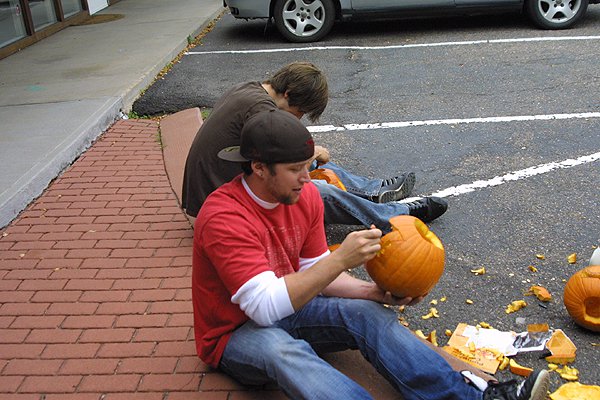 Finally the group finished their pumpkins.  First up was Colin, who apparently carved a pumpkin of himself.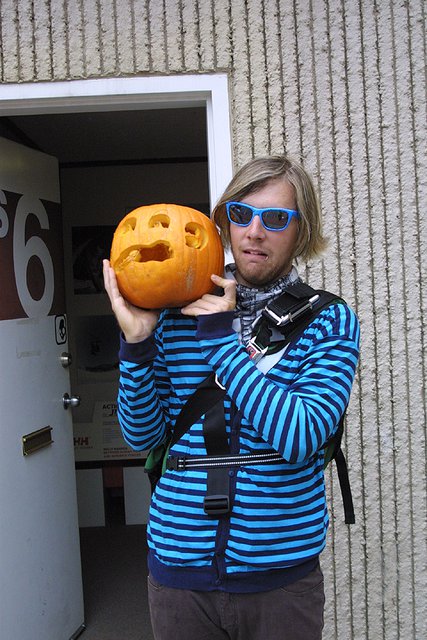 Chris made some sort of pumpkin helmet... nobody wanted to wear it.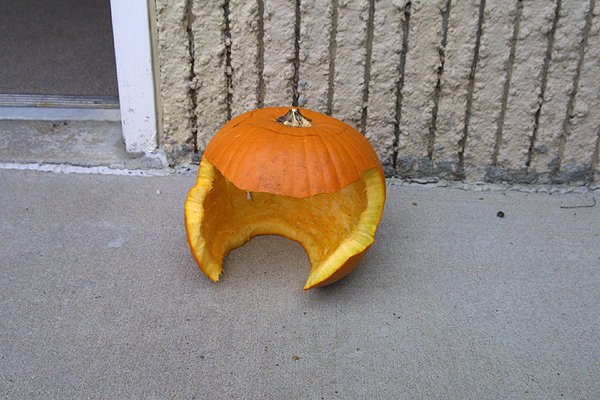 And Jon, of course, made a PBR pumpkin:
After they finished their pumpkins, I decided to let shop employee Dan give it a try.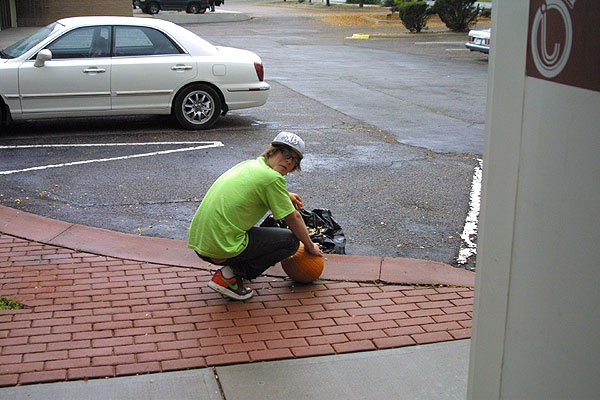 And Dan showed everyone up by carving the most epic Darth Vader pumpkin ever seen: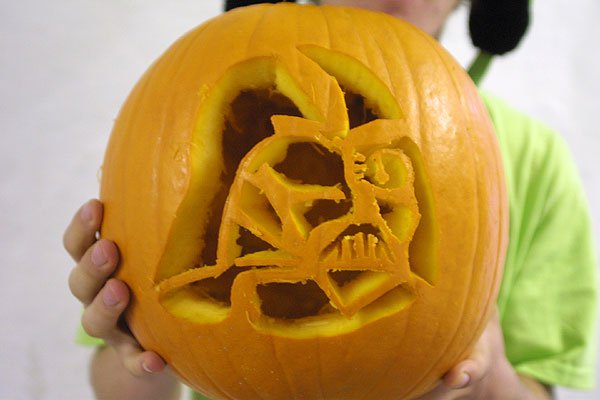 Good work Dan.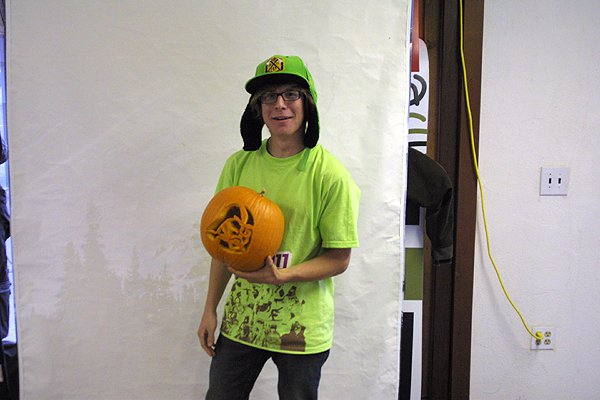 If you haven't carved your pumpkins yet, get on it.  And if you have, post them in the comments below.  Best pumpkin wins a prize.