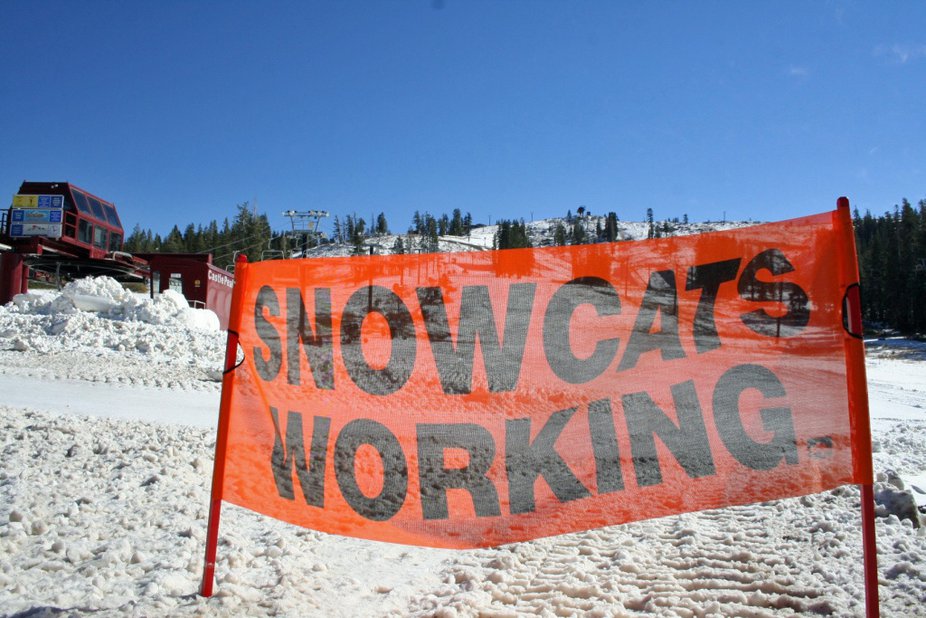 The terrain park crew is working all-day to get the mountain ready.  Below is a photo of some of the features we are planning to get onto the mountain and plus a few more if everything goes to plan.  The park crew is setting features right now, so we will post later with details.
In case you did not hear…
In addition to the Nugget Chair which will open at 9am Friday, Castle Peak Quad will be opening Friday afternoon at 4pm and run until 8pm Friday night, continuing throughout the weekend from 9am to 4pm.  Friday?s temperatures are forecasted to reach the high 40?s and we want the snow to be fresh all weekend, hence the afternoon opening of Castle Peak on Friday.  Look for snow in the forecast Saturday morning and a clear day Sunday.
See you tomorrow.  Happy shredding on our opening weekend.