Portland premiere was fun, signed some posters with my boy Spriggs, and got to see Cody Carter. Also saw the hunting yeti movie for the second time, first was at my mom's hometown in Bend OR. Their movie was really fun to watch, also the new Windells banner was hanging floss.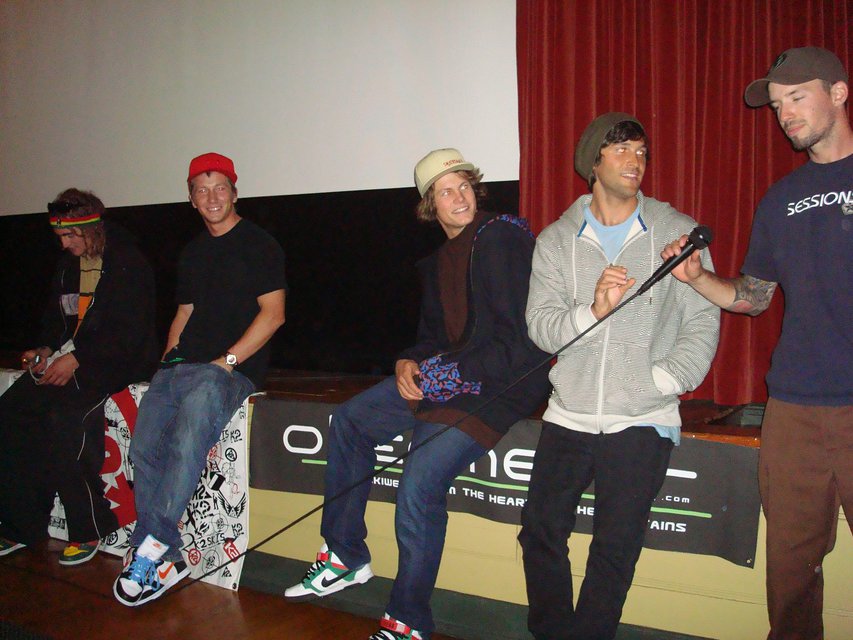 New Banner with a Camper
ME and SPRIGGS smell some vinegar
Push up contest for k2 skisThe Triple threat premiere was also super fun, I have some photos from it on my facebook if you wanna look at them, here is my favorite one, highly Illegal and very unsafe. Thats the Saga team manager Austin Stevens, also Saga is open for Pre-orders so get it before it sells out.
I will be editing a 44 days self edit, look for it in the next week, its gonna be fun editing it, big thanks to Kris Ostness for talking me into buying a mac and teaching me how to use finalcut PRO!Big thanks to Kris also for getting up early, shoveling, and getting the dope angles with his camera all winter.