I'm sitting on the couch at my buddy Chris's house going through photo after photo after photo from a recent trip I took to Kaua'i with aforementioned buddy when it suddenly struck me that I have hard drives full of photos from trips dating back to 2001.  I take lots of photos everywhere I go and the only thing that happens to them is...well...absolutely nothing.  The most attention they get is after importation when I simply catalog them.  They then proceed to sit neglected and unappreciated, and more often then not they won't even get the common courtesy of a proper title.  I mean really, the whole process of giving a title, post processing, resizing and then uploading the images is a daunting and time consuming task.  To top it off they will only go onto a blog where they will only be seen by a handful of people at best and perused through like the free box in your local hippie town (mine is Ashland, OR).  If you are reading this (Thank you MOM), then know that in the future, I will make sure to post all my favorite photos and maybe some I don't even like to present the story of my life.  This is my life and here is my Free Box of photos for you to peruse.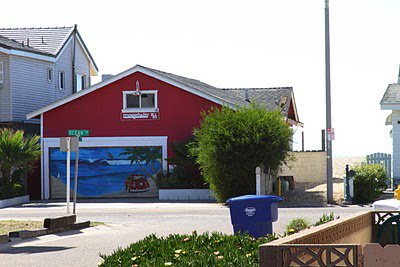 On the way to Kaua'i we stayed at Chris' uncle Glenns' place in Oxnard.  This photo was taken from the front of his house and  is quite possibly the coolest garage door painting I've ever seen.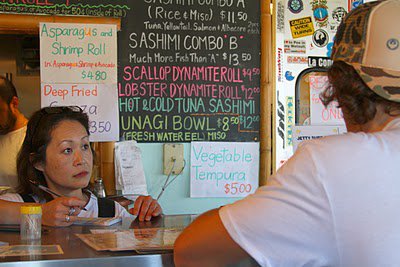 This is Jetty Sushi.  A visit must be paid if you find yourself in Oxnard.  That's Aiko, she's a sweetheart and makes some incredible sushi.  The dynamite lobster and salmon skin handrolls were my favorite.
Seaweed never tasted so good!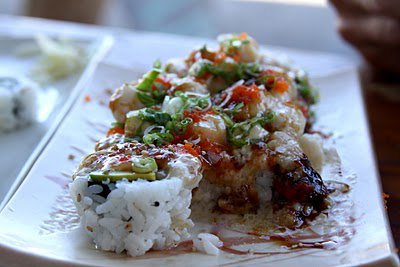 No caption necessary.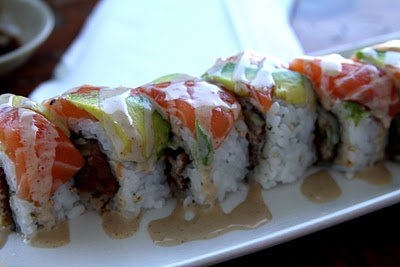 I can't post any more sushi pics, it's making me waaaay too hungry!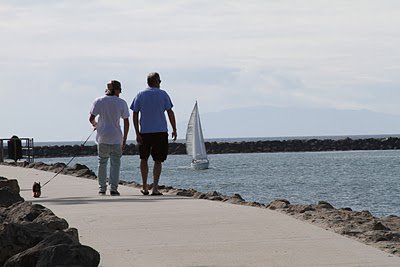 Digesting with a walk past the harbor and to check the surf.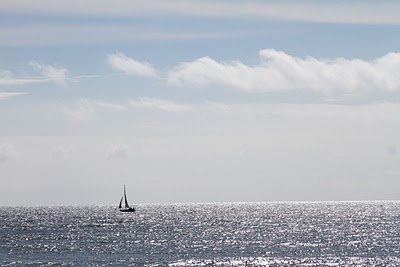 That looks very peaceful and full of adventure.  Anyone want to take me sailing?The surf wasn't so good up in Oxnard but sushi for dinner rounded out the day nicely.  Yeah, we hit Jetty surf twice in one day and I could probably even eat there for breakfast if they were open.  The next morning we went down to Zuma beach in the quite beach community of Malibu where Chris and I proceeded to get pounded into the sand trying to build up strength and guts for winter swell season in Kaua'i.  We drove south to Laguna Niguel to stay with Chris' grandpa and fam but first stopping at Salt Creek for a sesh where our buddy Brett Guerin from CTI met up with us.  The waves were good, plentiful and not too many people. Great food.  Sleep.  Met up with David Levin and went stunt flying while Chris met up with Eric Pollard and Brett for a morning surf mission.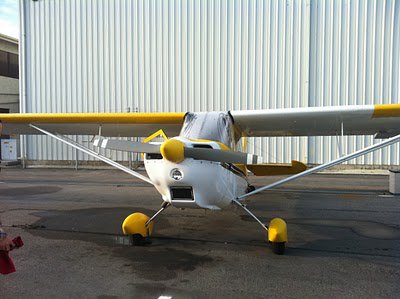 We did loops, rolls, wing stall to downward spirals and some others I can't remember.  It was amazing and come to find out I was the first person Dave took up who wasn't an instructor and I'm still alive to tell the tale.  Good work Dave!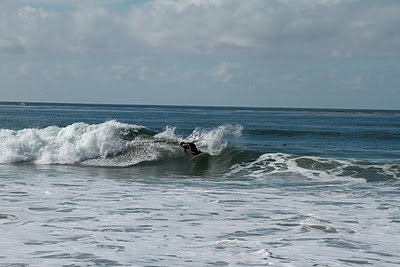 Random fella.  Nice BS Slasher!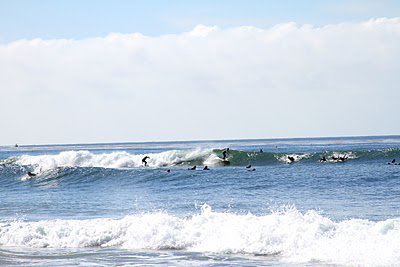 Yeah, all those dudes are definitely going to drop in on this guy who caught the nice set wave.  Gotta love Cali!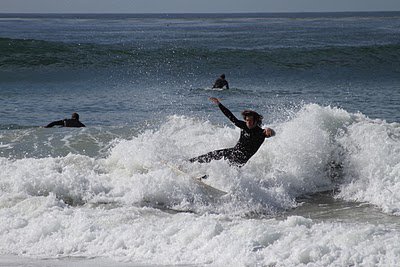 Chris here getting his whitewater slash on!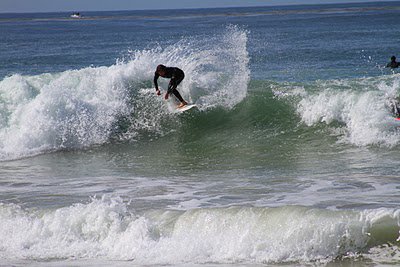 And another BS slash by Chris.  If you wanted to know... the horizon is crooked, not the camera!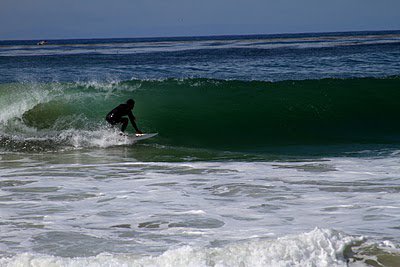 I think Eric really thought he was going to get barreled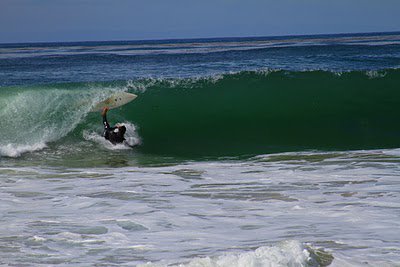 Oops.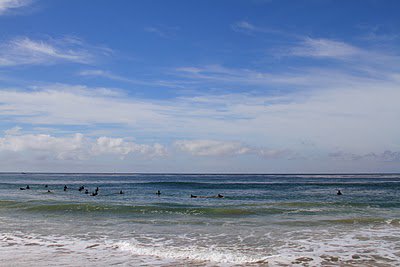 Can you guess which guy is from Oregon?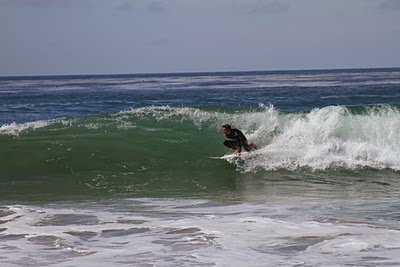 Brett here showing us how to Pig Dog properly!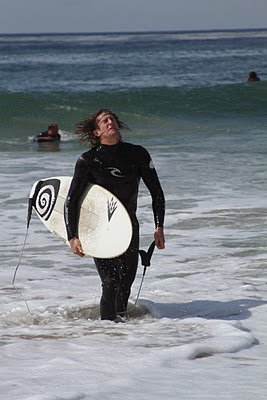 And Chris giving us a model hair flick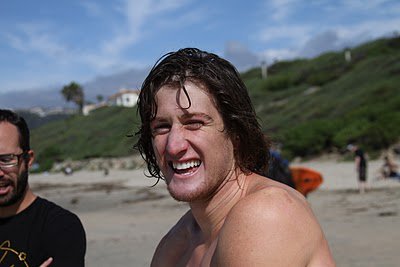 Chris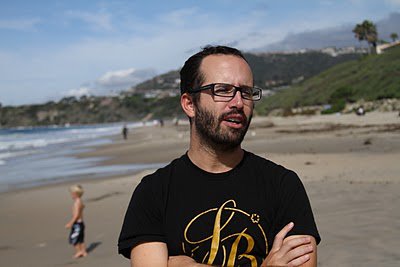 The Pilot
Random guy getting TOSSED!
Eric
Our Brunch spread!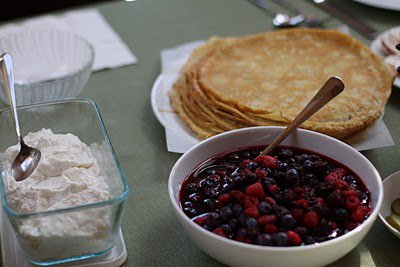 Palochenta aka. Hungarian Crepes!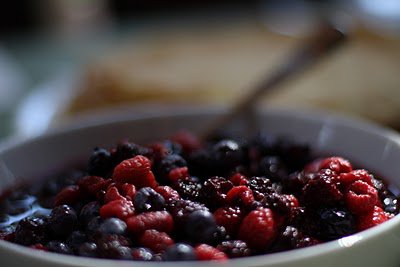 Those are as good as they get!
Yep, it was finger lickin' good Kimmy!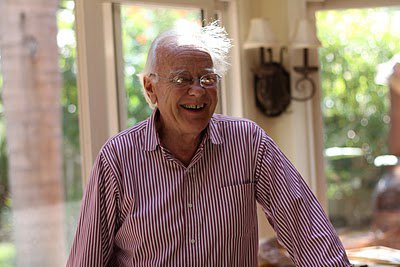 This is our wonderful host Grandpa Benchetler!  Thanks to all the Benchetler family for your hospitality and warmth!And that was all just before we boarded our flight to Kaua'i.  Kaua'i photos coming soon...