So this was my last day in USA and Colorado. Saturdays are crowded in Breckenridge so we went to ski Keystone.
After watching snowboard bigair in X-games last night, I figured it was no other way out than starting to learn something myself.
Allready on the bus to Keystone I was preparing for a scary day on the main jump-line. 1 straightair through the park and 1 switch 540 later, I was on it. I wanted to do a switch wobble 900 with a safety-grab.
I think I had 10 or more tries in a row, just pumping different variations of the trick, until I put my feet down and lost my ski in the landing. I figured that the 900 was impossible to to with the axis I first started off with. After 10 more tries I put my feet down on the trick I probably have been most afraid of ever – Switch doublecork 1080. Good last day in Colorado with great friends.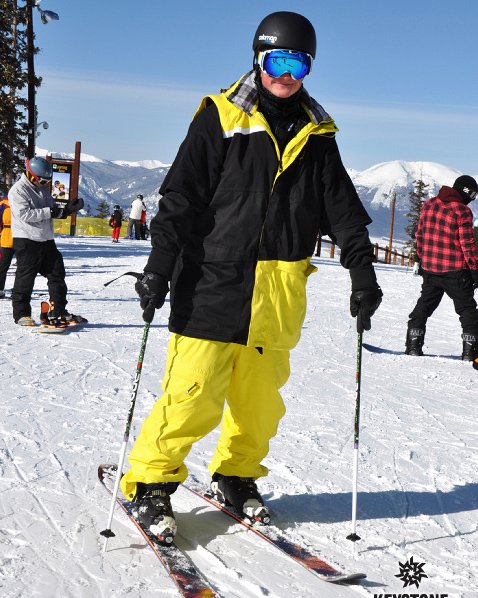 See you in Norway people! Thanks.