2011 Powder Magazine Photo Annual Cover – Skier: Kyler Cooley.
Shot during the filming of "Gunnie Season" by 4Bi9 Media
This is the one, this is it. It's the biggest thing that's happened to me in my career. It's the Powder Magazine Photo Annual, and my photo of Kyler Cooley is on the cover! My first Powder cover came last season (see it here) and it was a big deal. A real big deal for me. Literally a childhood dream. Now, a year later there's another, but it's on the Photo Annual. It's the biggest issue of the season for the photographers and honestly it's something I didn't really consider ever getting. Needless to say, I'm pretty happy about it! If it doesn't quite sink in to how happy I am, check this out and it will explain it a bit better.
About this photo, it was a shot that came after shooting on the jump we had already planned to hit earlier in the day. We went snowmobiling around a bit to see what else we could find and we stumbled apon this snow covered creek bed. With the low snowpack at the time things like this weren't just a flat snowy wash, but shapes, texture and a straight shot into the ever approaching sunset. I lined this shot up as usual with a strobe, but that day I had decided to also start shooting a second shot from the same angle, shot with just ambient light. I setup a Pocket Wizard Plus 2 transciever with the motor drive cable plugged into my Nikon D3 along with another Pocket Wizard Plus 2 in my hand to trigger the remote camera. As it turned out, I liked the ambient light shot a lot better, and so did Powder. I'm convinced now if the feature is unique and I'm lighting the shot, a remote camera shooting ambient is 100% necessary!
Here's a few more photos I have in the Photo Annual. Yup, I'm stoked right now.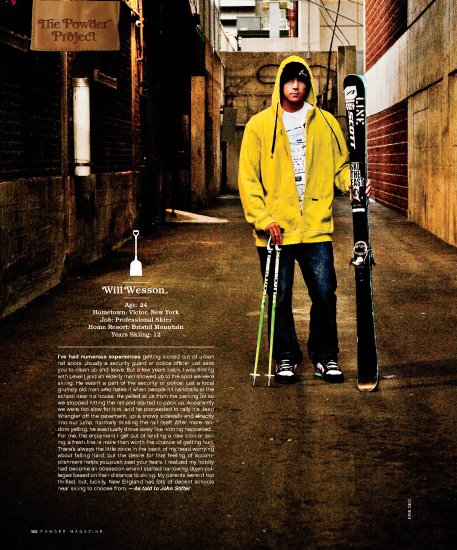 Will Wesson Profile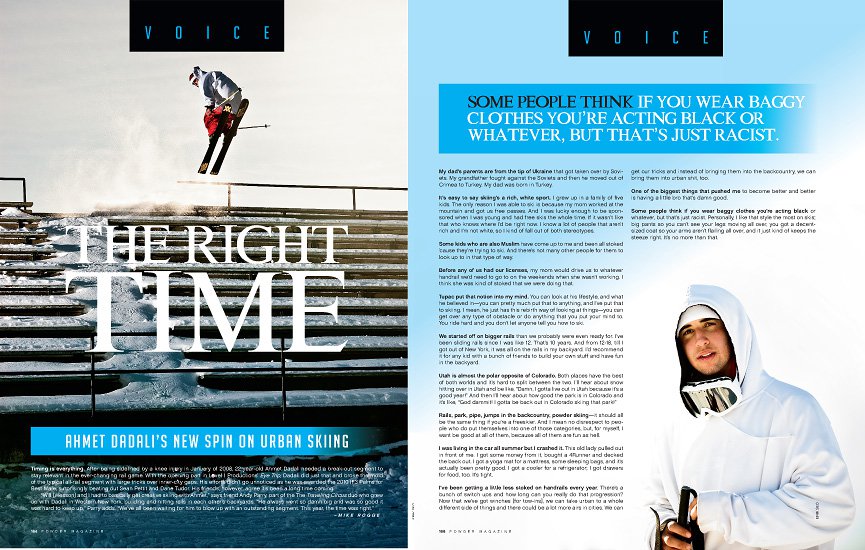 Nikon D40, 1/1000, f11, ISO 200, Nikon 70-200 f2.8 ED VR, Elinchrom Ranger RX AS Speed, Alien Bees 800, 400, Pocket Wizard Plus 2 and MultiMaxTranscievers