Everyone loves a good pow turn. The rush of the deep snow is something many of us live for. This year in the Tahoe area was a dry season. We didn't get those huge dumps that people were looking for to get their fill. That said, there were some killer spring days with good coverage that many people skipped. It worked out great for the locals but the others really missed out. The quest for powder and the hype it entails makes people crazy. People will skip great skiing to wait for the crowded, overcast, and sometimes overhyped powder day. You need to bag that pow day to tell the friend, to post on insta, and let people know you got it. Even if the lines were as bad as Vail a month or so back in their big storms.
When the mountains started closing, people lashed out at them on social media. People felt the mountains were overreacting. These people deserved and demanded to ski, or to get their money back. If people didn't get their moneys worth by mid march, they missed out hard. Many of the mountains were only going to be open another month at best, some a few weeks. I was bummed because I love spring. I had several comps saved up for various mountains to get my spring laps on and season passes to others. I understood the closings though, especially after seeing the masses flocking to small towns to ski powder. This situation is bigger than me, bigger than you, and bigger than skiing.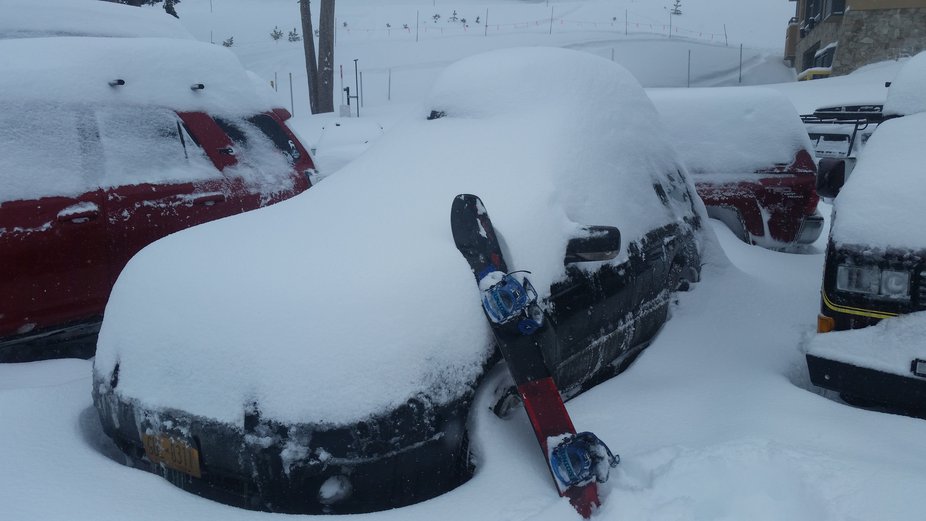 I love riding with people, but my love is for the mountains. Thousands of people can spoil the magic. I would rather ride on an uncrowded, otherwise mediocre day and lap with low crowds than sit in line on a busy pow day. Powder is fucking awesome, but it's the light that sucks us into bad situations. If you waited in line 90% of the day but got one shot for instagram it's seen as a success. Powder can be dangerous. It leads people to flock to the mountains when they shouldn't, and heavy traffic in the back country when conditions don't support it. The front end of this last storm in Tahoe left some sketchy conditions. With ski areas closing, many people showed little regard for the Avy risk.
Right now we're facing a global crisis. I'm not an expert and won't try to convince you otherwise. The thing is that experts have pushed for lockdowns. Thursday night the governor of California called for a statewide lockdown. Unfortunately powder fever has left people thinking they deserve some turns in the snow, and traveling great distances to get them.
Tahoe had a massive issue last weekend with everyone from the bay area coming up to ski against any warnings and SF being on the brink of lockdown. These travelers helped to spread the virus and buy out important items from local grocery stores on their way up and way out. This is the second weekend in a row we've seen this influx.
It's not just Tahoe. People were talking about, and some actually ended up driving cross country to ski resorts that were still open. In my opinion, this is similar to the rush we see in early season every year. People will drive large distances, pay top dollar, ski marginal conditions, all because a place opens a week earlier than the others. When spring hits, the mountain can close with 100% coverage, and people couldn't care less. They've got their golf clubs, their boats, and other priorities. Skiing slips to the wayside. People want to ski early, they want it now, and if you tell people they can't, they simply can't resist.
The government in some states is mandating, and I am asking you to stay home and stay local. Please don't travel within this time. All this takes is a few people who have powder fever, thinking the law doesn't apply for them to help the spread. Take a hike nearby, stream some music online, read a book, play games, binge netflix shows, but stay home if possible. This situation has only been going on for a short time for people to be showing such contempt for these suggestions and laws. I would love to find out that the government was overreacting, and I think most people would. The thing is, we have to assume it's as bad or worse than predicted and side with the experts, get through this, and then move on.
Please consider staying home during this time and helping to curb the spread. You aren't special, you aren't the exception, stay local and help curb this pandemic. I'm not an expert on any of this but this is what we're being asked to do. I've seen the powder fever in Tahoe first hand. Please abide by these restrictions and be safe. Thanks!