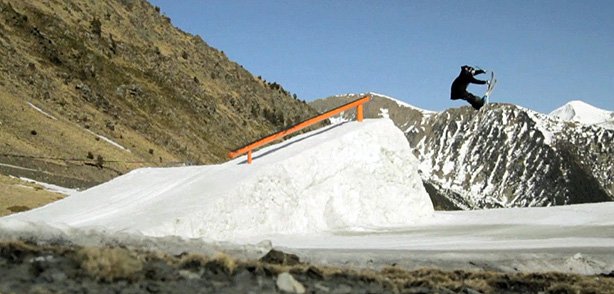 You can tell that Winter was pretty much over in Vallnord from the weather forecasts but this video will certainly set that idea in stone. They say farewell to Vallnord with this edit.
Riders:
Noah Albaladejo
Scotty Jordan
Luka Melloni
Dale Talkington
Cinematography:
Alex Font alexfont.net
Aleix Vilardebò aleixvilardebo.com
Josep Malo josepmalo.com
Edit:
Josep Malo
Music:
The Menahan Street Band – Home Again! -
Special Thanks:
ASP Snowparks Crew
Vallnord
ATS! alltheski.com
Follow us:
facebook.com/popthespot
twitter.com/josepmalo
© Popthespot, 2012
popthespot.es
More Ski Videos
Related posts:PoptheSpot: Rails in Calgary Canada holds rails that you won't find anywhere else in...
USA Session 1 Boreal and Alpine Meadows uploaded by a man who goes...
Sudwestern Session: Cauterets There's nothing like an end-of-the-season big ski off with your...