Interview by Jeff Schmuck
So you guys just wrapped up the gigantic and all-out epic Triple Threat Tour. How'd it go?
Jeff Thomas: The tour was a great success with more than 50 stops across North America and Europe. It all started in Seattle with our wild and very successful world premiere and it actually just in finished up on Sunday during opening weekend in Whistler, BC, where many athletes and viewers were in full partying force. I think I saw you there Mr. Schmuck, or was that your evil twin? Anyways, we had a lot of memorable events but we must thank everyone that came out and supported the tour. You guys made it possible! We can't wait to continue the fun in 2010.
Johnny Decesare: Yeah I only went to a few but each one of them was really good and the world premiere was off the hook. I would say it was a massive success.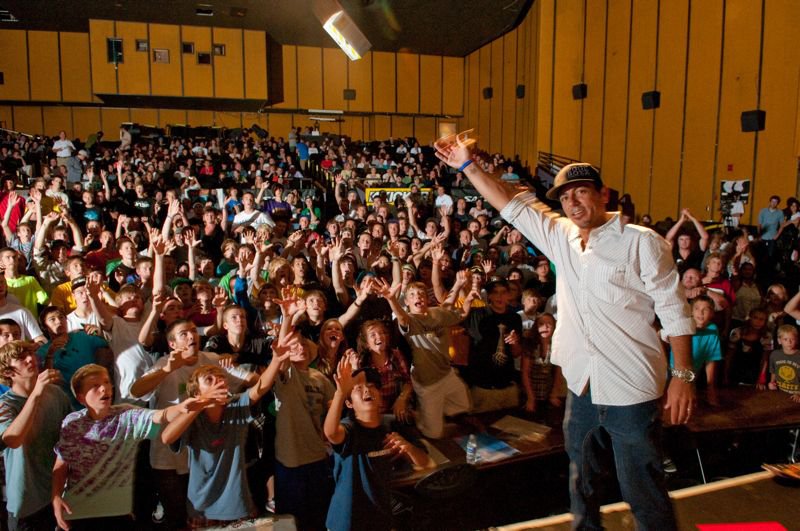 Johnny Decesare. photo: Matt Stauble
And then just a few days after the tour ends, you guys are releasing another movie, Jib Jam 2. Do you guys ever stop working?
Johnny Decesare: (laughs) We're Poor Boyz, not Rich Boyz, so we have to keep working!
Jeff Thomas: Nope. We just wrote and shot the third movie in the Ski School Series as well. Just kidding but that would be awesome. We are just working hard on providing the viewers with as much as we can and the support has been incredible.
Tyler Hamlet: And that's only the work we want you to know about. You should see the stuff we have going on in front of the lens already for next year's movie. Alport is getting it done.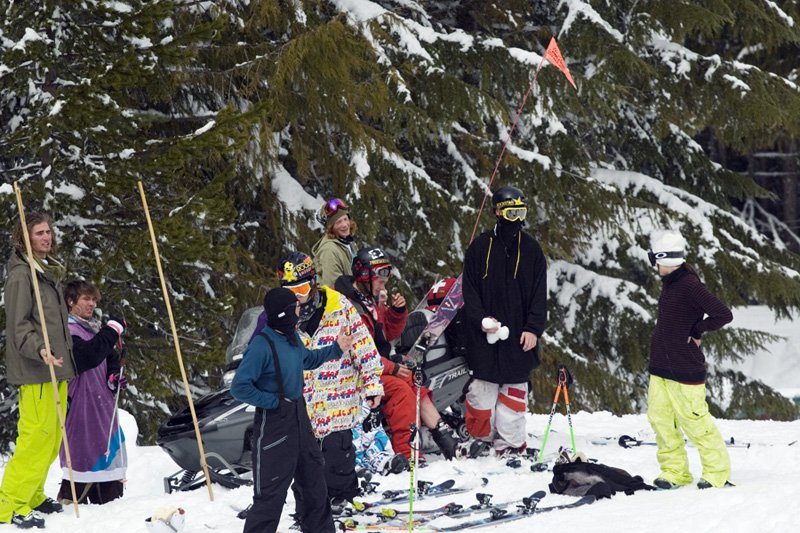 photo: Josh Anderson
Tell us all about the film and when and where people can see it.
Jeff Thomas: Well, Jib Jam 2 is an action packed jibber's delight which is available for half of the price, only online and is a part of our new Digital Download Platform. You get to watch all of the PBP athletes as they tackle the most daunting features that our park crews dreamed up last winter. It follows them through Colorado, Park City, Mt. Hood Ski Bowl, Squaw Valley, Mt. Bachelor, and last but certainly not least, to the sunset shoot at Timberline on Mt. Hood. You get to see their full bag of tricks that we couldn't squeeze into Every Day Is A Saturday, and you'll be able to appreciate each riders' unique style and distinctive tricks. It features the talents of John Spriggs, Matt Walker, Simon Dumont, Dane Tudor, Nick Martini, John Symms, Jossi Wells, Leigh Powis, Tim Durtschi, Andrew Hathaway, Kaya Turski, Ben Moxham, TJ Schiller, Tanner Hall, Alexis Godbout, Charles Gagnier, Andreas Hatveit and more.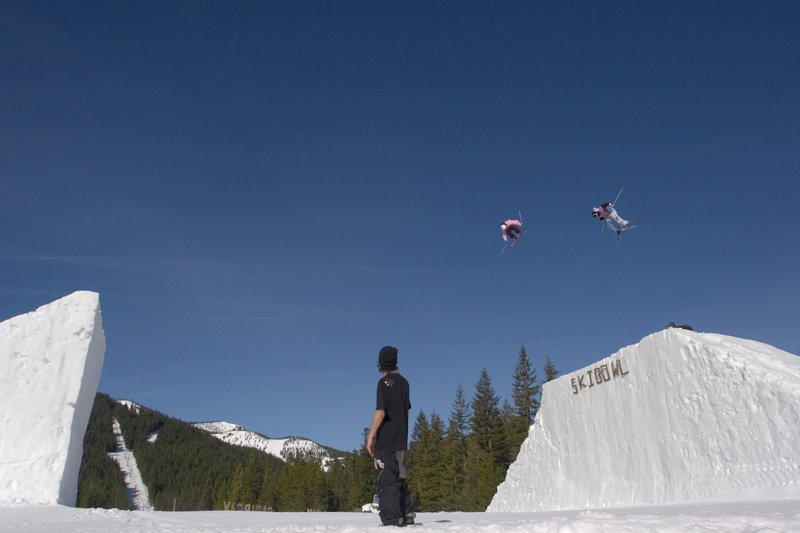 Leigh Powis & Dane Tudor. photp: Josh Anderson
As you eluded to Jeff, I know this film only being available online is part of a bigger plan for you guys with your new Digital Download Platform. Johnny, give everyone the scoop on what that's going to be all about, and what made you decide to do it.
Johnny Decesare: Yeah this is huge for Poor Boyz. I've been thinking about this forever and it's finally happend! It's no secret about downloading movies, iTunes has been doing it for a long time. I'm not gonna claim we reinvented the wheel or anything but I wanted to make it easy to get videos direct from Poor Boyz at a good price and hassle free. It's cool because it's easy, you download it and it's ready for your desktop, iPhone, iPod, etc. Jib Jam 2 is going to be the first ever only for download film by Poor Boyz and we think it's not only a great film but it's a great and easy way to pick it up. We all agreed to just release it on digital download to see the response. We want our fans to get use to downloading off the player for future PBP movies.   
Tyler Hamlet: Yeah, and unless you have lived under a rock for the past ten years, you have seen the dawn of the age of information. Digital media is at the forefront of this revolution. It's only natural to us this medium to reach our fans. Plus, it's one more thing that can illuminate post-consumer waste in this world.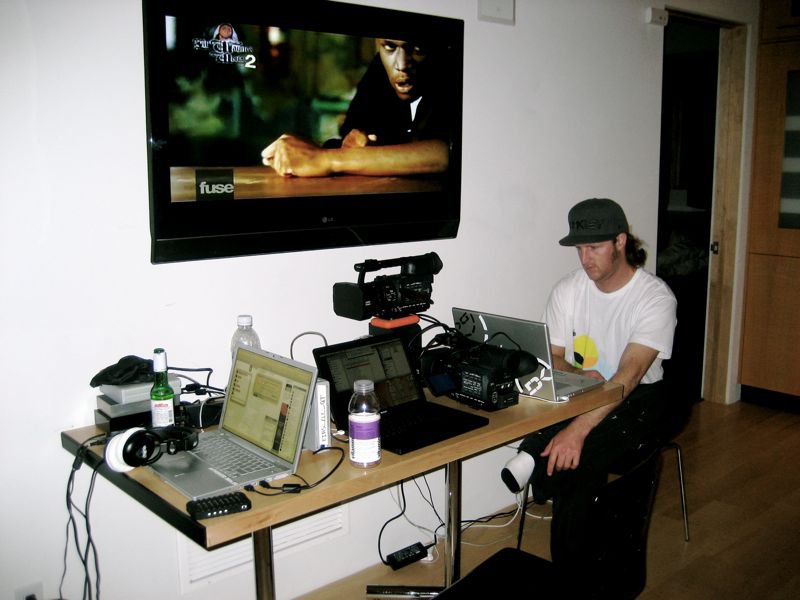 Are you planning on having all of your movies, past, present and future available on there?
Tyler Hamlet: Yeah, we're working on it. All future movies will be for sure and we are currently looking into music issues to bring back the some of the old relics.
Jeff Thomas: Yeah hopefully the music gods allow this to happen. Everyone needs to watch State of Mind, and my personal favorite, Degenerates.
Johnny Decesare: Eventually the goal is to deck the player out with some seriousely cool titles like 13, The Game, Degenerates, Propaganda, Happy Dayz, etc. Should be dope.
You guys have a couple of other e-goodies happening now as well right?
Ross Reid: Yeah we're stoked to bring you guys two more big changes in the world of PBP. The first is our new soundtracks page. You can check out your favorite tracks from a ton of our films, both past and present, and download them directly from our site through iTunes. Check 'er out! Plus now when you order from us, you are automatically entered in to receive our free monthly eNewsletter. The newsletter is straight from the crew at PBP, and will offer you exclusive interviews with athletes, behind-the-scenes stories and coverage you can't find anywhere else, plus special coupons and discount codes. All of this can only be found in our limited newsletter, so make sure you hop on the bandwagon to find out what's crackin at PBP before anyone else.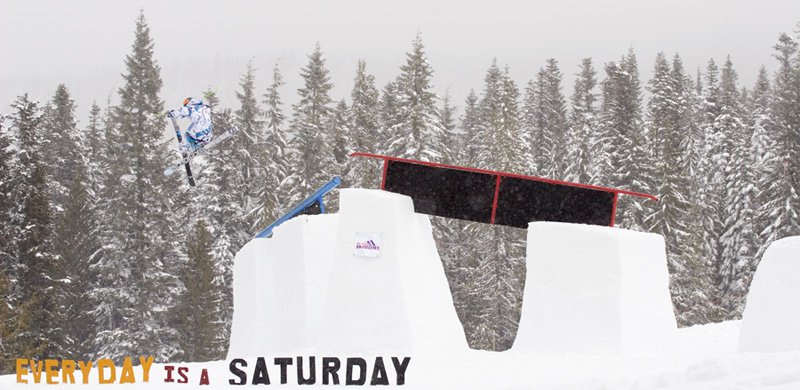 photo: Josh Anderson
And perhaps even more importantly, Old Man Winter is sweeping the globe right now and it seems like everyone is getting hammered with snow. So what are your plans for this winter, and just how in the hell are you guys planning on following up the massive success of Every Day Is A Saturday?
Tyler Hamlet: Last year was one of the most fun years I've had. We set out to do just what we intended and had a great time along the way. If we can get close to doing that again I think the results will show. IF3 was good to us and I'm really grateful to all those who participated, but that's not what it's all about at the end of the day, the real reward is witnessing the levity of the situation on tour with all the ski enthusiasts getting pretty enthusiastic.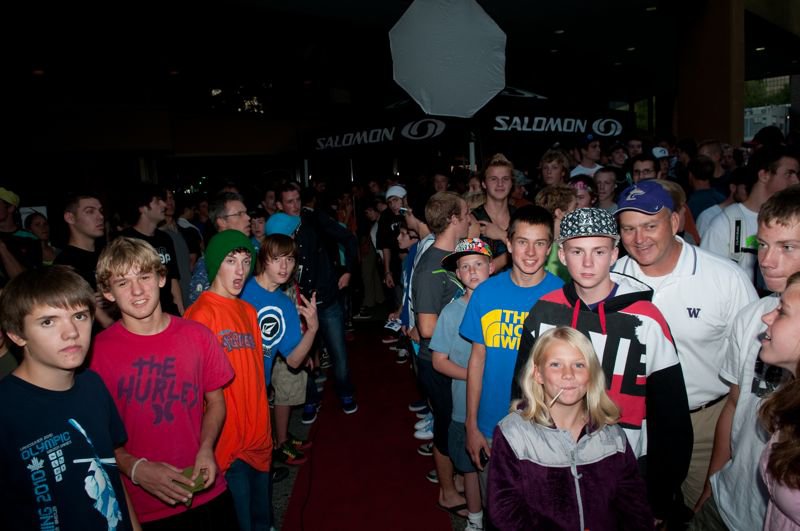 photo: Matt Stauble
Have you guys started filming yet?
Tyler Hamlet: Alport has been doing some sneaky stuff in New Jersey.  
Jeff Thomas: And I'm building a snow cave in the abundant snow in Whistler. The mayhem has begun!
Can you give everyone a little tease on what this winter's movie will be all about?
Jeff Thomas: Grass Court Tennis
Tyler Hamlet: You ever seen Hot Dog?
And lastly, anything you want to say to all your fans out there?
Jeff Thomas: Thanks for all of the crazy support!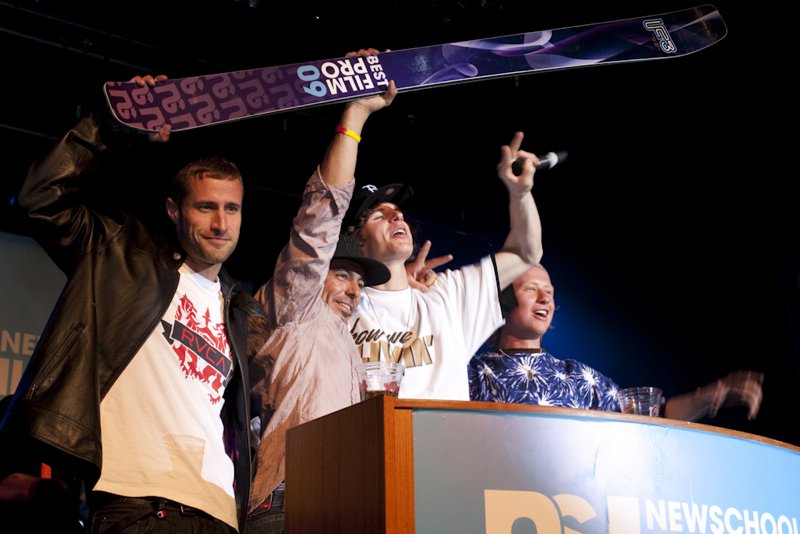 photo: Charles Spina
 
To download Poor Boyz' brand new film, Jib Jam 2, go to http://www.poorboyz.com