I went down to Bozeman for the Poor Boyz Triple Threat Tour this past tuesday. This was my first time seeing both Contrast and Every Day is A Saturday and I must say both movies are optically pleasing, from the street to the BC it was all fire. Saga athlete Tim Durtschi was in attendance signing Saga Fun Posters for all the stoked spectators, it always fun to see Tim. And with him was kendama wizard Turner Thorne who you have previously seen on the blog with his banger Kendama edits. The Saga Fun Poster was designed in one hour flat prior to the show and I know that everyone that left with one is now having a more fun in life just for owning one, very limited. The pictures from the night are posted in reverse order so scroll to the bottom to see the night and all the magic that was made.
ÂÂ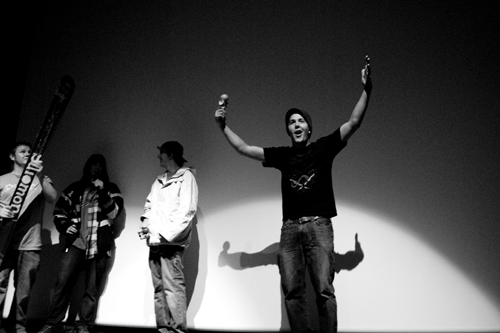 We have a winner! Yea Dawg.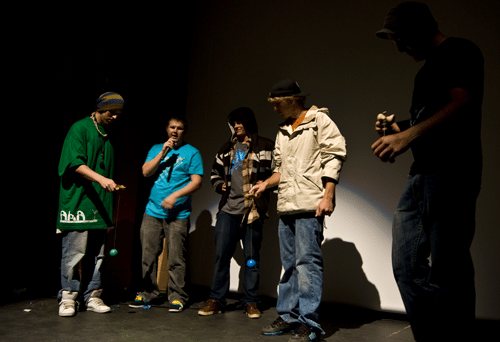 The best part of the night was when Tim announced an impromptu Kendama contest for the free pair of skis. You had to get the ball back on the stick, easier said than done.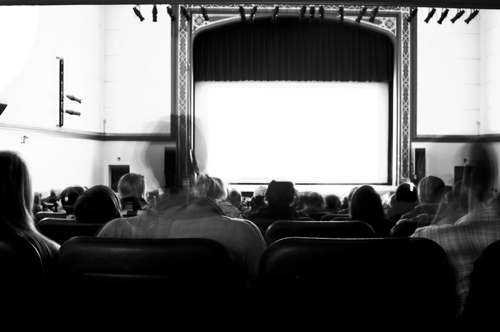 Contrast.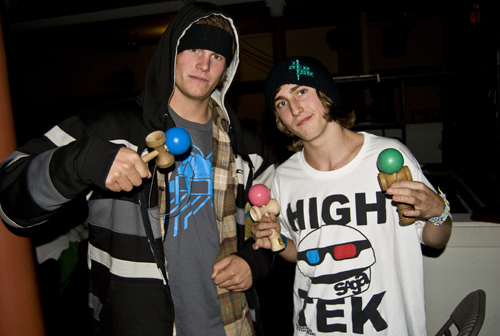 Tim and Turner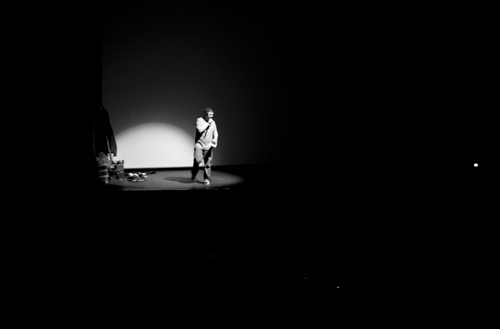 Triple Threats own Cody Carter on stage.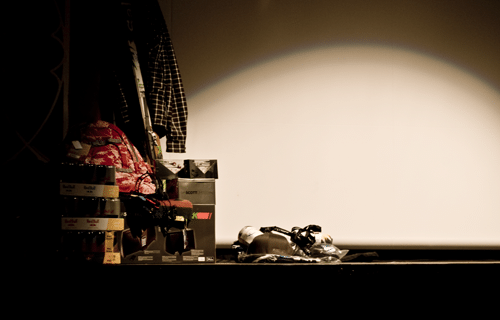 The product that was glowing up on stage, a lot of quality merchandise was given away.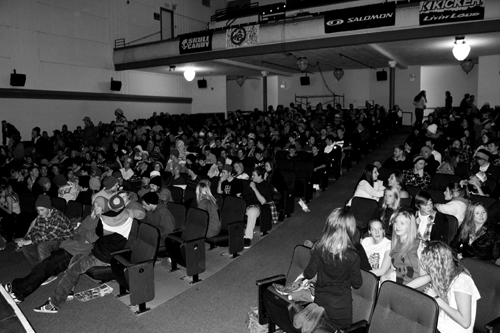 Patiently waiting for the movies to drop.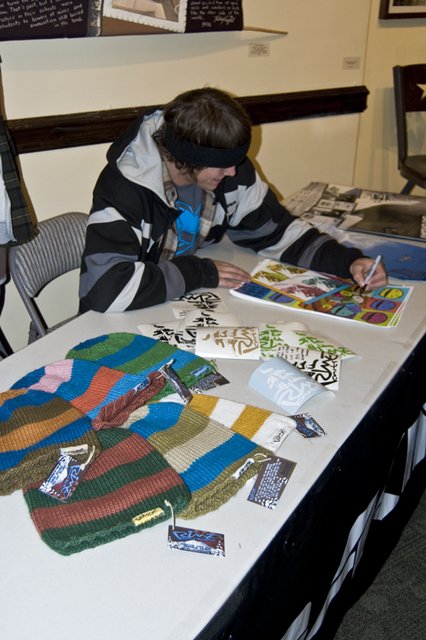 Tim Signing, 110% effort into each one.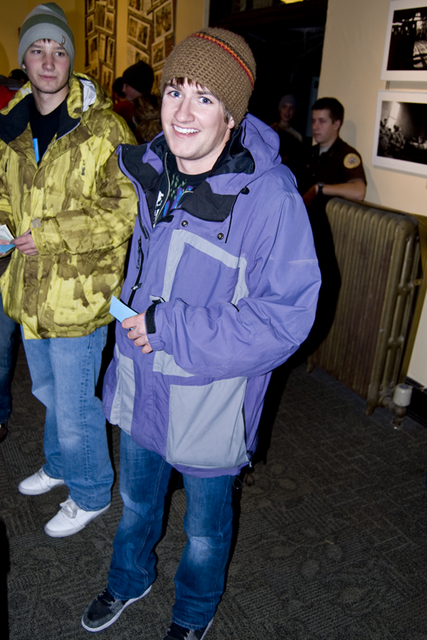 I always take pictures of customers, they probably wonder why they are getting photographed.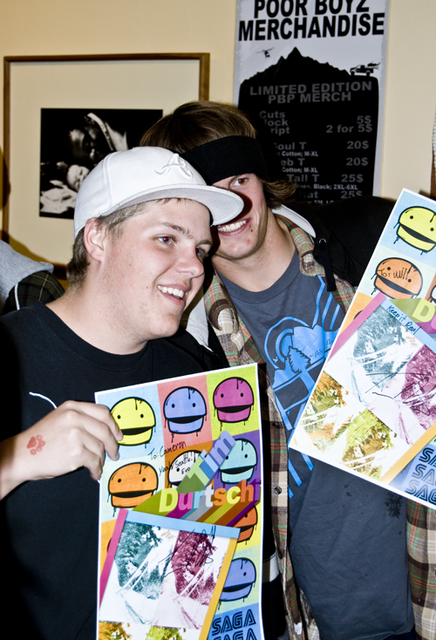 Tim with a stoked fan who is now having more fun with his new poster.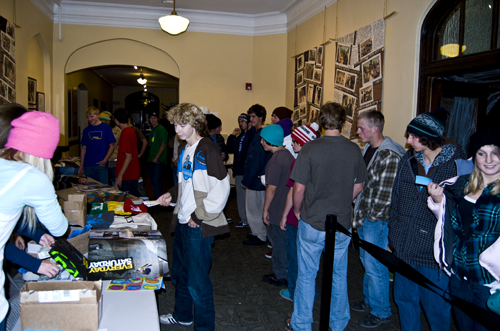 A long line of people waiting to meet Tim, he signed through all the Saga posters!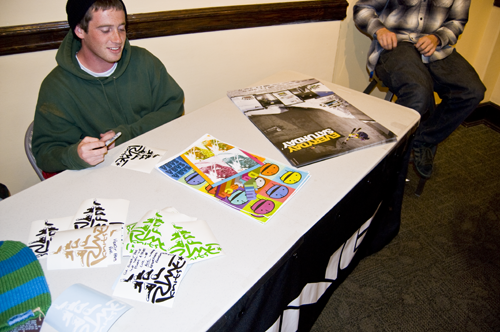 There are the Saga Fun posters but where is Tim?