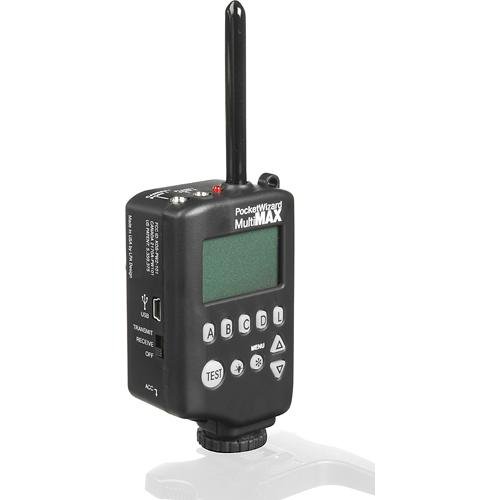 A little while ago Pocket Wizard announced the new v7.5 firmware for their new Multimax units that have the USB port for firmware updates. Included with the new firmware are a few useful features:
Long and short range mode
Noise sniffer
Signal strength meter
Radio relay (Repeater mode)
Since I just got the new Multimax's at the tail end of my spring terrain park shoot season I was only able to test out a few of the new features. The signal strength meter is a really good tool for sure to have going, especially in a long range situation which is usually the situations that I'm shooting on the mountain. A lot of time's I'm shooting with my 70-200mm lens and am pretty far away from my strobes so being able to see what the signal strength is from my Multimax is a good tool to try and pre-determine if I'm wandering out of the radio signal's range.
The other upgrade I was able to test out was the long range mode. I was shooting photos of freeskiers Simon Dumont, Matt Walker and LJ Strenio sliding an urban rail with Poor Boyz Productions a few weeks ago and started wandering out a bit further from the scene and my lights . As I found my shot I realized I could have a few problems with radio interference with the shot I had setup. My first problem was being surrounded by some steel chainlink fence, my second was not having line of sight to my strobes, the third was laying up against the steel chainlink fence. Too add to this I was laying on the ground so I could get the grass in the foreground and to finish things off I was in an urban environment with power lines directly above me.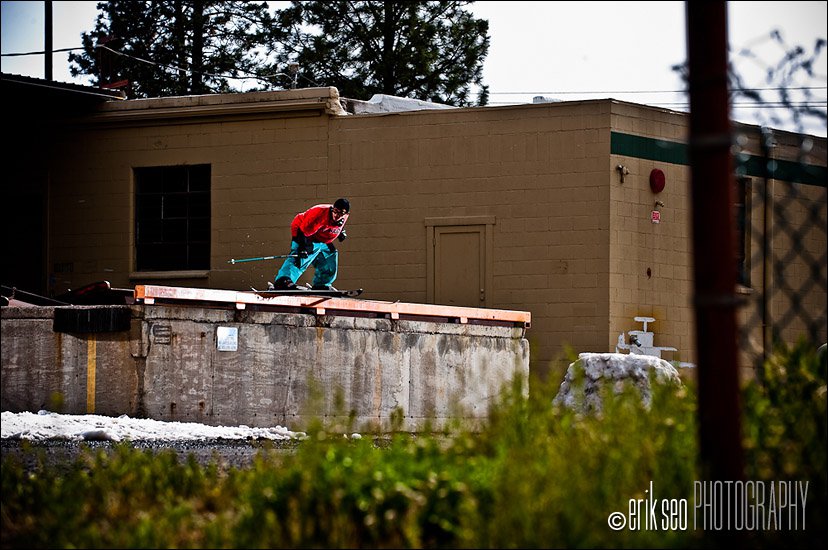 I was about 300 feet away, a bit on the middle end of the range of the Multimax's but with all these factors and radio interference I couldn't get consistent signal and my strobes were firing a little erratically. Since this was a perfect time to try out the new long distance mode I began sprinting back and fourth between my shooting location and making sure I had everything dialed with the Multimax's on the three strobes I had setup on the scene. The long range mode worked and in a situation I may not have been able to take the shot I wanted previously, I was able to get the shot I wanted with lighting.
I spoke with some of the people at Pocket Wizard and the reason long range mode works is they slowed down the data rates and increased the error correction. This is supposed to have an impact on the maximum usable shutter speed, however I was able to sync this shot at 1/1000 of a second with my Nikon D40 body. With that being said, I'll have to do a bit more testing to see at what shutter speed the reliability begins to degrade in long range mode.
Check back later for a more complete review.