Words & photos by Bill Hickey
Last weekend, 20 skiers were invited from all over the Midwest to partake in the re-annual (after a few years hiatus) Pinewskis Parking Lot Rail Jam in Anoka, Minnesota. This year was a bit special, as Pinewskis Ski Shop is celebrating its 25th year.  The sunny and 80 degree weather didn't slow things down, as Pinewskis had a mountain of snow ready to go as the in-run and landings slowly melted. The rail was highly trickable, being a simple down rail with a donkey on the end, and dropping in off the second story deck of the shop gave everyone ample speed. Judging the event was Pinewskis' very own Steve 'Skier Steve' Janisch along with APO pro skier Willie Borm, who was unable to compete due to a pulled hamstring. The skiers were given a one-hour jam session to strut their stuff, with the top eight moving on to a half hour finals session.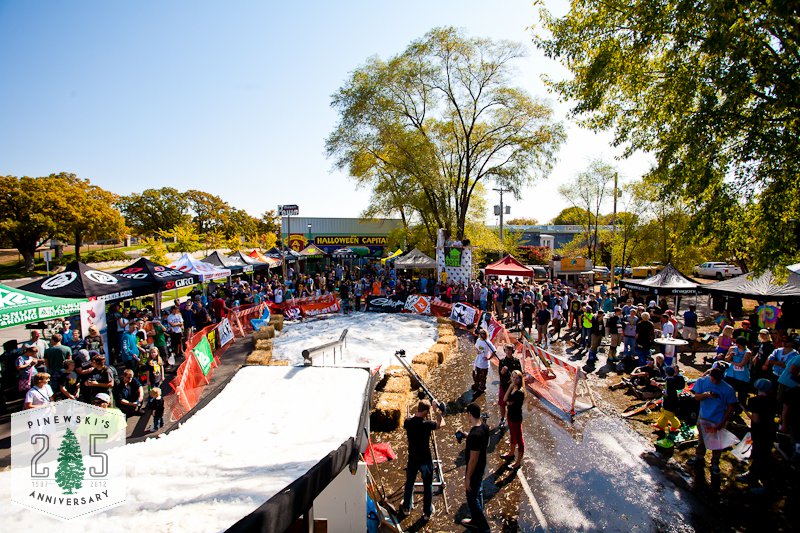 Standing out in the first round was Craig Wieler, who coming off a knee injury slayed the rail with smooth presses and surface swaps, along with Cody Schenkelberg, who killed it with hard way 270 on's and pretzels galore.
Ice rink snow, not so healthy to eat.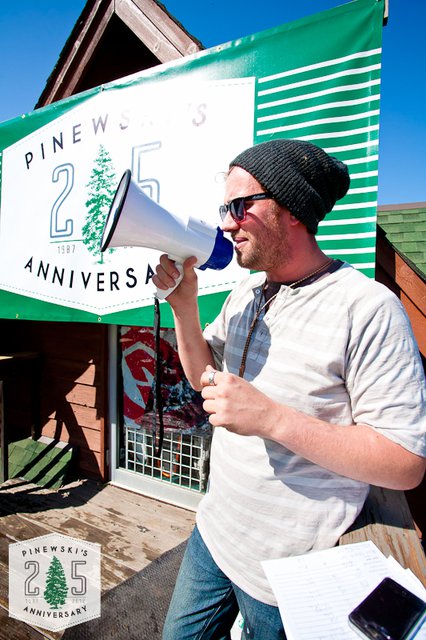 Cody, the emcee for the event, making up names for every trick.
Willie Borm and Steve Janisch look on from the Judges stand.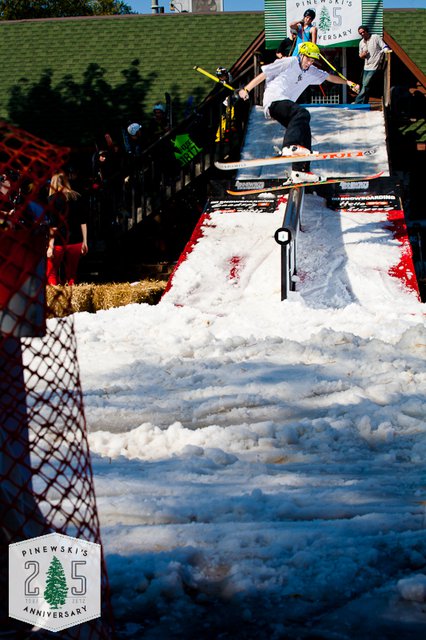 Allen Lam with the 'Fast Slide'.
Youngest Competitor Cayden Wood killed it all day long.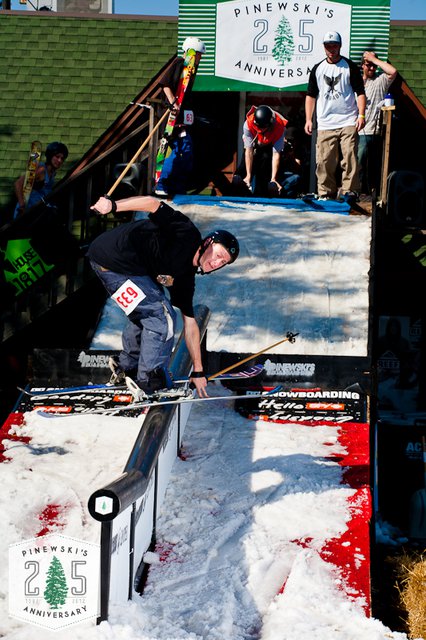 Craig Weiler with an overcrook grab.
In finals, Craig Weiler continued his smooth style to secure himself third place, while Michigan's Elliot KarafaIn ended up in second with an impressive double front swap to switch, among other tricks. In the end though, Cody Schenkelberg stole the show in finals with a hard way 270 on to front swap back 270 out. His consistent style and large bag of tricks locked him in for the first place win.
One of the Michigan crew with a massive nollie on.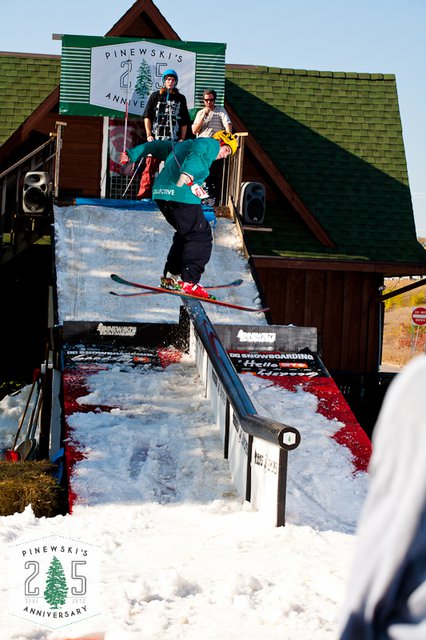 Elliot KarafaIn winding up a back swap.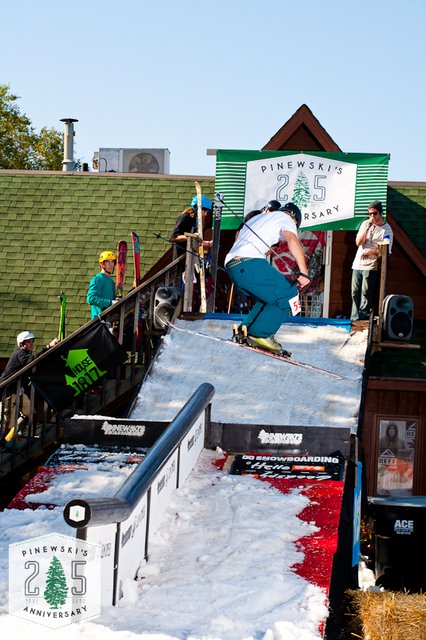 Cody Schenkelberg en route to 1st place with a hard way 270 on.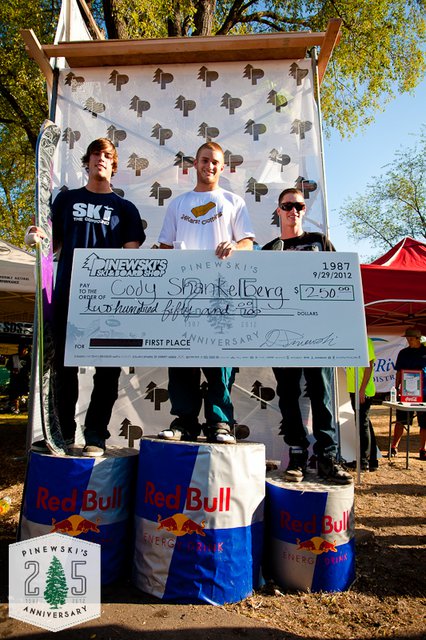 Elliot KarafaIn (2nd), Cody Schenkelberg (1st), Craig Weiler (3rd)
A huge thank-you to Pinewskis for putting on this event and supporting the Minnesota ski scene for the past 25 years. Also a big thanks to all the reps, sponsors and skiers for coming to the event.