We had a TON of fun out here on the Slopes of Brimacombe this weekend, I thought I'd post some random shots from Saturday and Sunday.Jim L. cooking up some sausages for the Ski Patrol.
Completely random shot.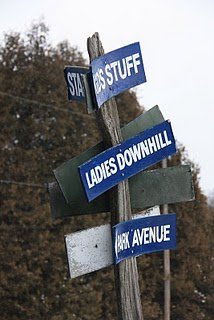 Anna the lion finishes up her lessons for the season. Gracie keeps her distance.
Holly B. with Ski Telemark was on the slopes of Brimacombe on Saturday offering telemark (Free Heel) rentals and lessons.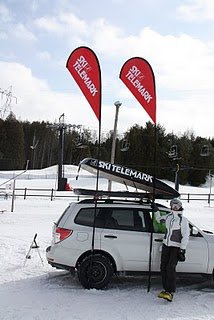 Jody and Gabby enjoying some mother daughter time together on Saturday.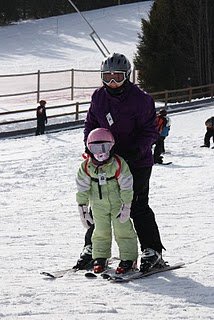 Moving ahead to Sunday, Clarington Fire Services was on site with demonstrations and Fire Safety activities for the kids.Learning the important lessons of Fire Safety.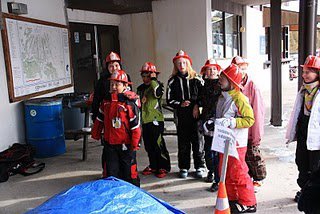 Sparky and crew touring the slopes.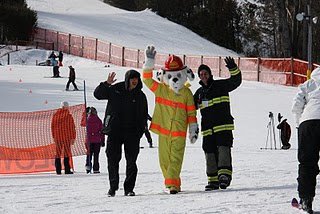 Liftee Jess strikes a pose for the camera.
Michael D having a great day.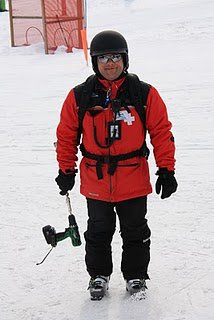 Colin, pondering the world of socks. ;)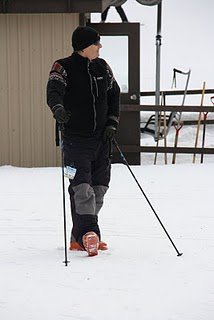 Some father and son time for Steve and Chad.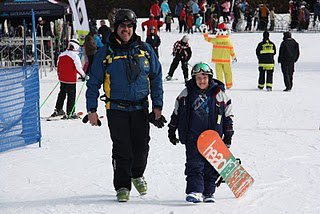 Our 7 Week Program wrapped up today, all of our Snow School staff and Instructors would like to thank-you for taking part in this years program, we hope you enjoyed the lessons as much as the instructors enjoyed teaching them!The Saturday Crew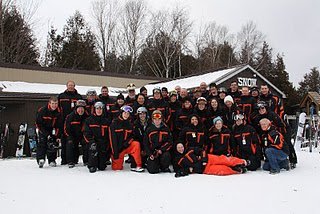 The Sunday Crew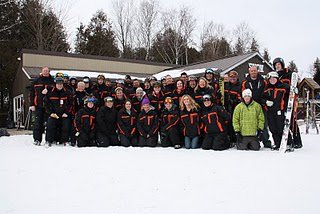 WHAT IS THE BEST PART OF THIS WEEKEND? THERE IS AN EXTRA DAY! JOIN US ON THE SLOPES TOMORROW FOR FAMILY DAY. WE ARE OPEN 9am TO 4:30pm! Cheers,Mark