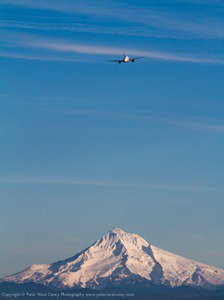 Today I am starting a new (semi-)regular series on DPS. On this site we have great content with step by step instructions, gear reviews and information on all forms of post processing. I want to add to that content a form of inspiration that mixes practical tips for every day shooting and an appreciation for the wider world around us. It will be a form of travel voyeurism and exploration, one country at a time.
While I will be starting with countries I have visited and have familiarity with, that list will only last so long. I want this to be more of a community project and I will be contacting various photographers with expertise in a particular country(ies) to be highlighted in posts. I will be looking for great images that represent the chosen country and will gladly accept images from professionals and amateurs alike. Anyone with a high quality image and information on how to help others take the same shot are welcome to apply.
To that end, I will be taking initial submissions via a contact form on my site. If you have outstanding photos and helpful knowledge for a particular country, please let me know. I will then be in direct contact with you if your content matches the caliber of shots for DPS.
You will retain all rights to your photo if it is used and you must be the copyright owner (and must have taken the shot). You will also be asked to submit a short two sentence description and information to help others achieve the same shot. I want this to not only be about wonderful travel photos, but also about helping each other in the process.
Each post will have 10-40 images that show an unfamiliar side of the country. No postcard shots we?ve all seen before. If submissions for a particular country are high, I will include a photo from as many different photographers as possible. If not many people have traveled to a particular country, more images from each photographer will be included. It?s about quality and opening things up to as many different points of view as we can.
Once the project is in swing, this post will be updated with a list of posts per country. It would be a good idea to bookmark it now and check back every week or so if you are not already subscribed to the DPS RSS feed.
I look forward to not only highlighting the beauty of this world, but also the gritty reality and fascinating variety it holds. I also look forward to showcasing great photographers from all parts of the globe right here on DPS.
Post originally from: Digital Photography Tips.
Check out our more Photography Tips at Photography Tips for Beginners, Portrait Photography Tips and Wedding Photography Tips.
Photo Inspiration: Travel Photography From Around The World Project