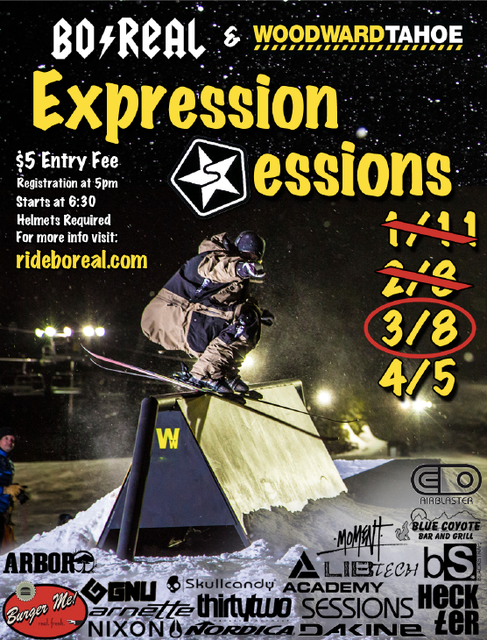 Pete Arneson has done it again - SIX in a row. On the night of Friday, March 8, Pete locked in his sixth consecutive victory in the Men's Ski division and kept his 2013 undefeated streak alive. Pete's victories include all three Expression Sessions so far this season as well as three of the four events from last year. The only time he hasn't topped the podium in the last two years was when he was out of town and forced to miss an event. That being said, no skier or rider has successfully completed the sweep in the 15-year history of Expression Sessions, and the fourth Session on April 5 is the only obstacle in his path.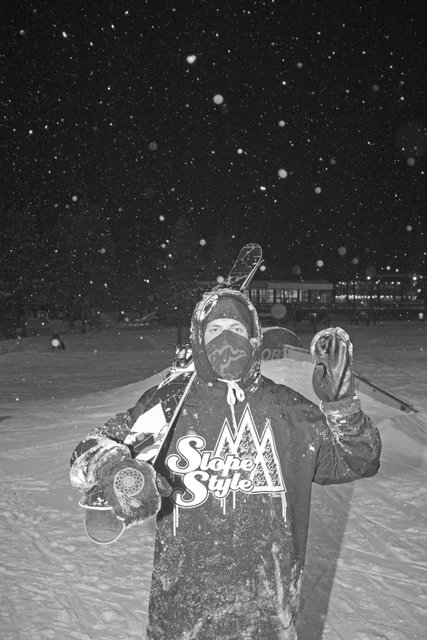 In case you have been hiding in a hole for the last 15 years, the Boreal Expression Sessions are a homegrown event series as well as a refreshing change from your everyday rail jam. Skiers and Riders are each given a 40-minute open jam style heat to express themselves and impress the judges, which consisted of several members of Boreal's freeski team. This year's theme – Terrain Park Expressions – looks to unleash the creativity of Boreal's Terrain Park Staff to come up with some of the most crazy features and setups you have ever seen. "You have to hand it to the Boreal park staff," said Matty Britton, one of the riders in the event. "They kill it. They always come up with the most creative stuff."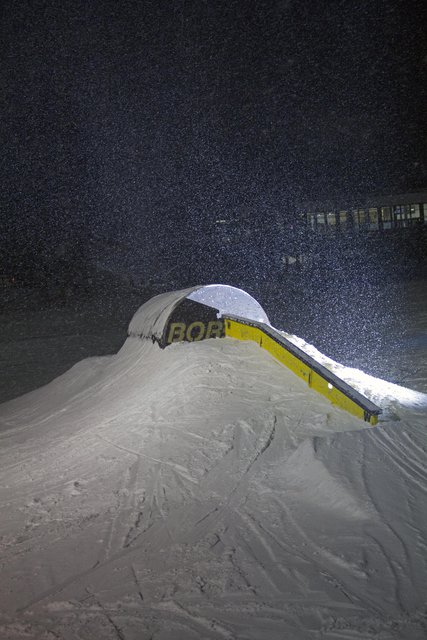 For this go around the venue included an S box, a giant spool to down tube and an up-flat bar that resembled a pole jam that launched competitors up onto a giant diesel cell. To top it off, several of the sponsors, including Lib Tech, Academy, Skullcandy, Sessions and Arbor, made an appearance and Red Bull brought out their MXT mobile DJ truck for DJ Paul to set the tone.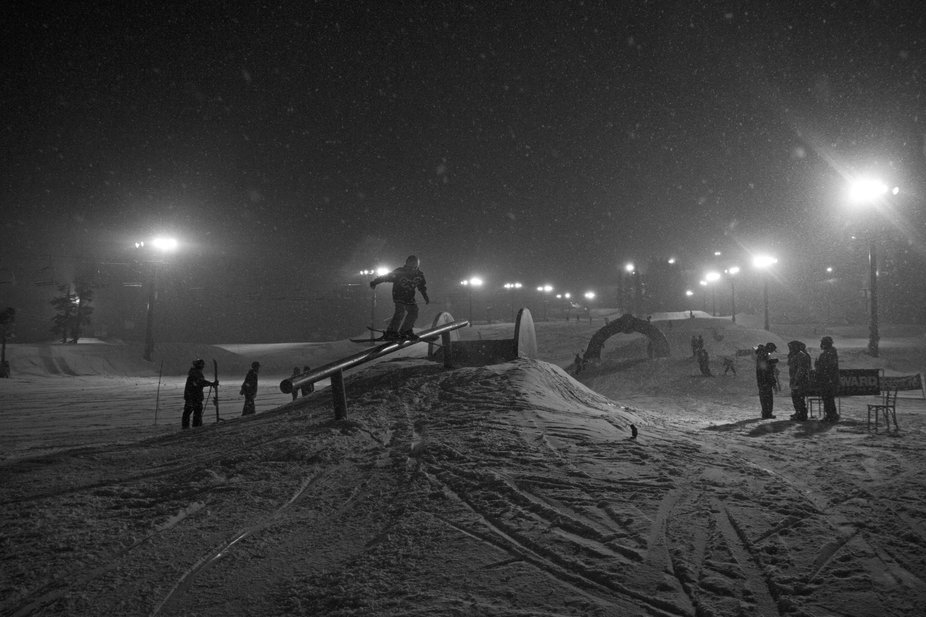 The skiers had to wait for the second heat but picked up right where the boarders left off. Despite a torrent of snow and some tricky features, the action was off the charts. The most popular feature seemed to be the giant spool to down tube and the skiers found just about every conceivable angle to approach it. While several skiers gave Pete a strong run for his money (in this case, swag), Pete solidified his victory when he stomped a perfect lip 450 onto the down tube and followed it up with a blind switch-up up the up-flat bar and onto the diesel cell.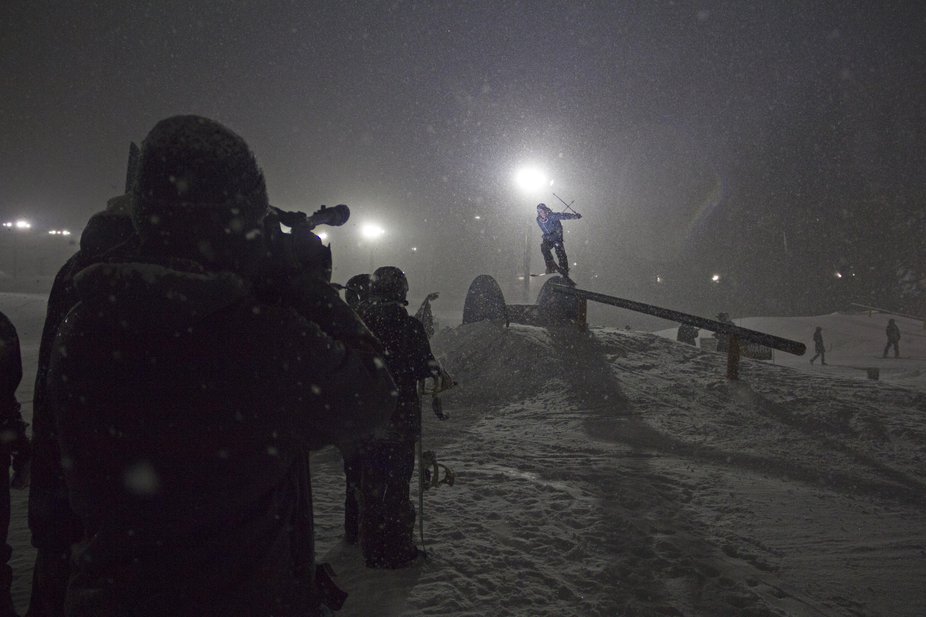 With what has become a tradition, the night wound down with a free pizza feed and award ceremony in the Boreal Lodge followed by a swag toss with everything from hoodies and beanies to wax, DVDs and stickers.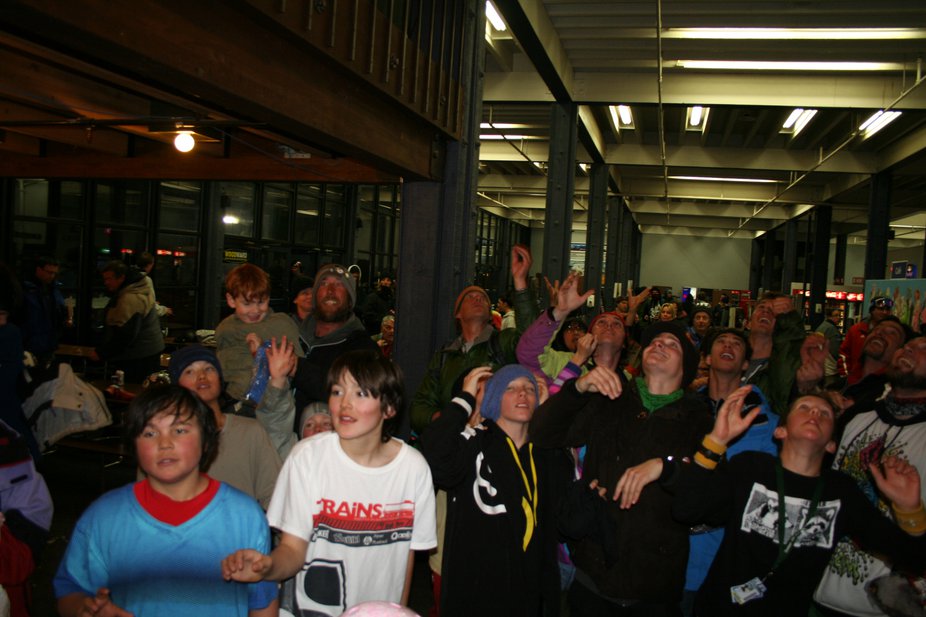 The fourth and final Expression Session of 2013 is on the calendar for April 5th at Boreal Mountain and will once again be fueled by a full roster of sponsors, including Woodward Tahoe, Sessions, Skullcandy, Black Strap, Nordica, Moment, Dakine, Arnette, Nixon, Burger Me, Blue Coyote Bar & Grill and more. Every person that registers will get some free swag from Skullcandy! See you there!
Registration is from 5-6pm / Action kicks off at 6:30pm!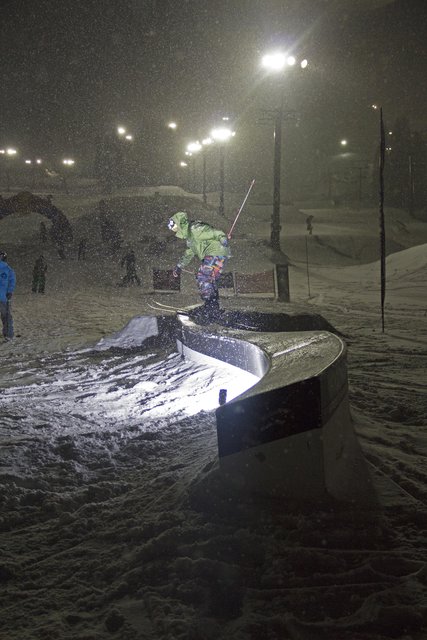 Results
Grom Ski
1. Peter Riach
2. Reese Rule
3. Wilder Sherwood
Teen Ski
1. Tyler Curle
2. Hunter Sherwood
3. Boston Sawyer
Men's Ski
1. Pete Arneson (6-peat)
2. Josh Gassin
3. Cole Johnson
Women's Ski
1. Courtney Royce
Burger Me! Best Crash!
1. Rylan Tallman