Austin and I have spent the last week at Park City with most of the team trying to get some shots, for what? An edit of course! I will not claim that our gear is the best or most high tech but we do enjoy getting out there trying to capture different angles and most of all just get some time on the hill away from the computers. It's always a fun balancing act to manage taking pictures and filming at the same time but with how hard the riders lapped Pic and Shovel this week they provided enough hits to fulfill both categories no problem, thanks dudes! Below are some pictures from the week and there will be and edit to soon follow. If you ever see us at Park City don't hesitate to say hello, we might even have some stickers.
This first picture is of my personal favorite angle from the week, you can see our little HD ca,era in the fore ground and shooting through the trees down to the jump. I like shots that have more depth than just your standard booter shot, Austin is down there getting the landing for rider claim purposes (no landing then it didn't happen).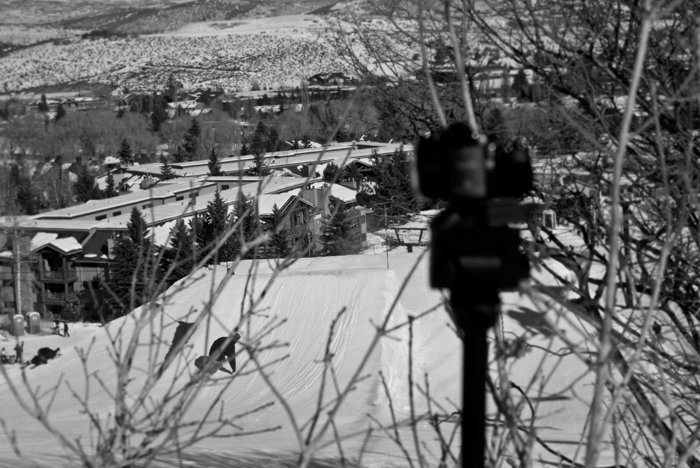 I tried to do something different in shooting so I used another lens to mix it up. It was a pain in the ass to try and get the pictures to come out clear since I actually had to hold the lens in front of the camera in the end I liked some of the blurry ones too.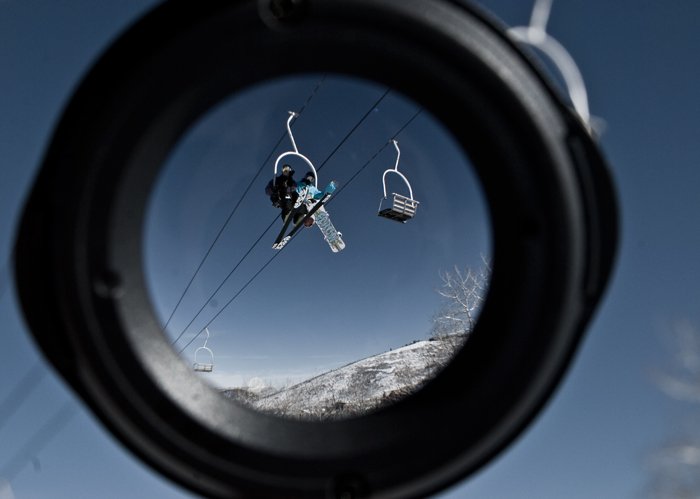 Some PC homies Leo and Crow passing by. I love the gritty out of focus style of the next two photos.
Your classic guy in the sky shot.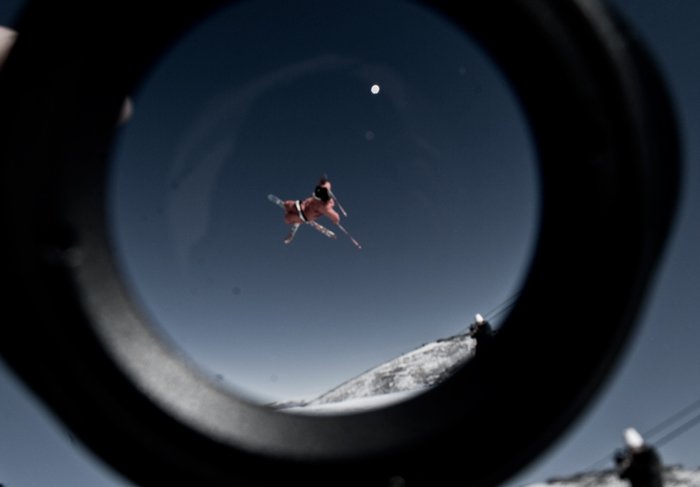 Steve Stepp and Wiley Miller were at PC all week both killed it, thanks boys.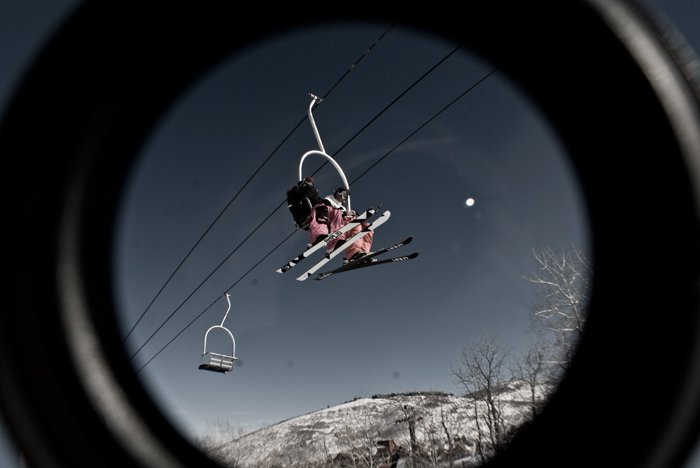 Sometimes there isn't any athletes to shoot.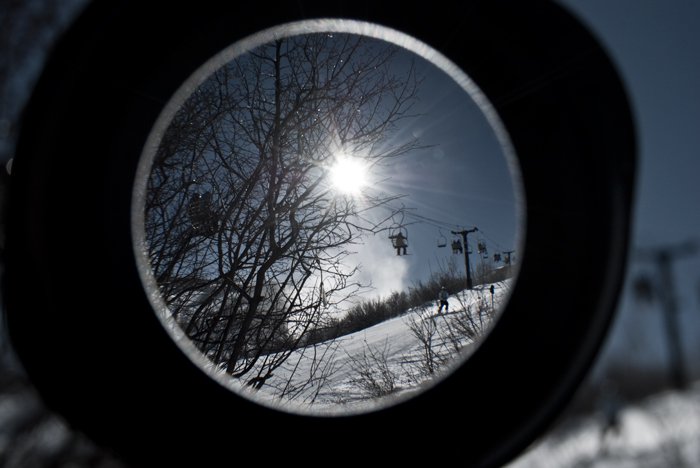 Steve Stepp doing work.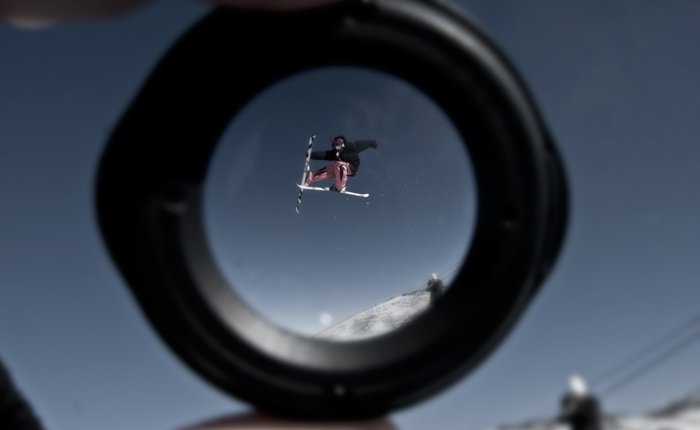 Saga friend and 4Bi9 veteran, Dave Euler, is always on the attack at PC. Oh and he was getting inverted off rails!? Now you know.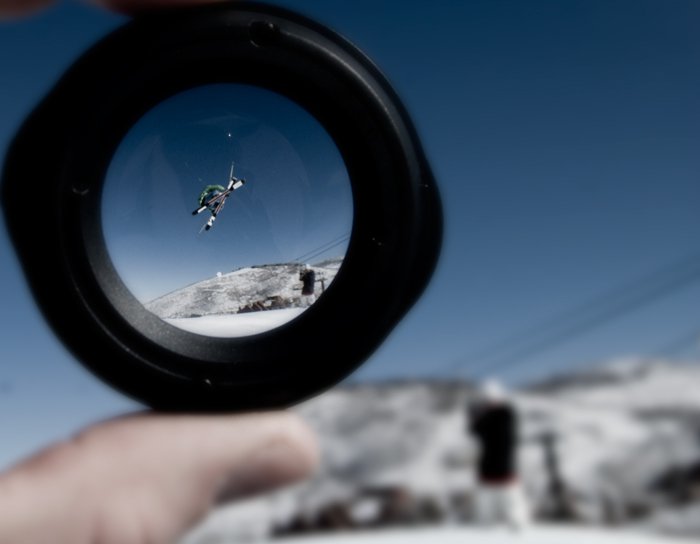 Why not get some ski sponsors in there.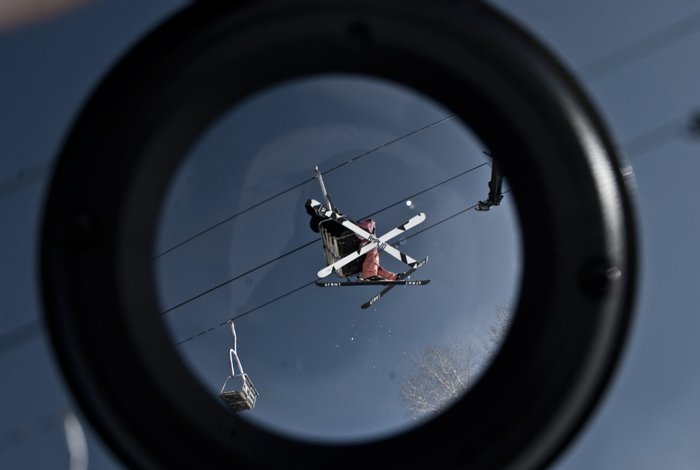 Clown School's Eheath was out getting shots too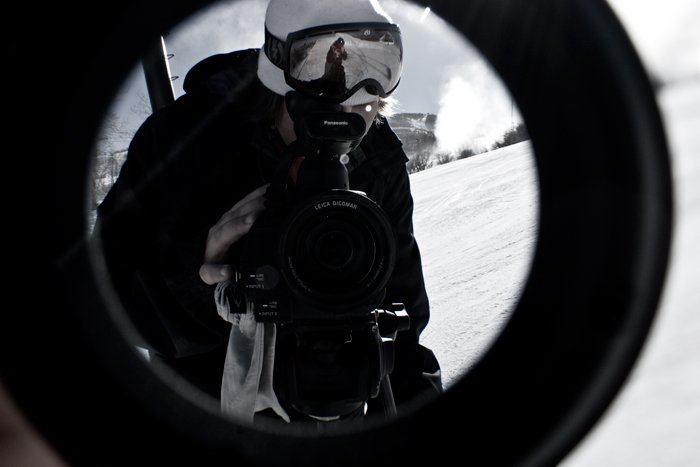 Ian Compton and Vinny after a long shred day.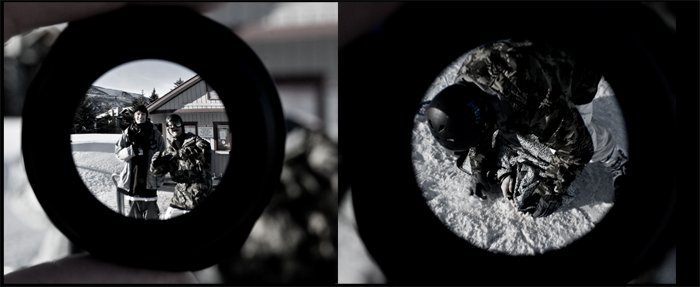 Everybody cheesing, family portrait style.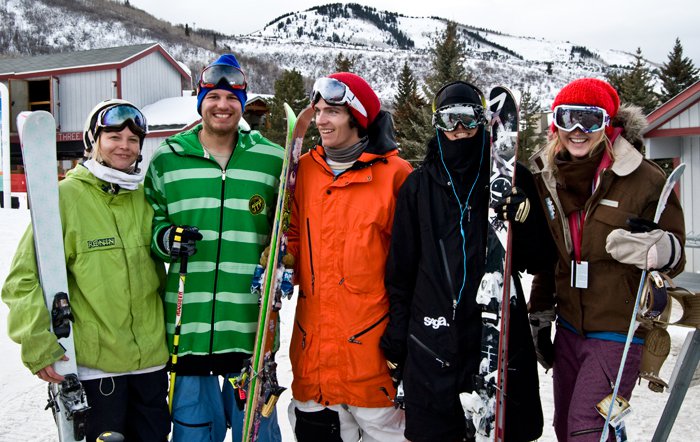 No related posts.