Today was so good. We found out how to cut the bustrip to Keystone with half-an-hour, and the jump-line was re-buildt. The parkbuilder was happy to see that we liked the new look!
This is one of my last days in pictures here from Colorado: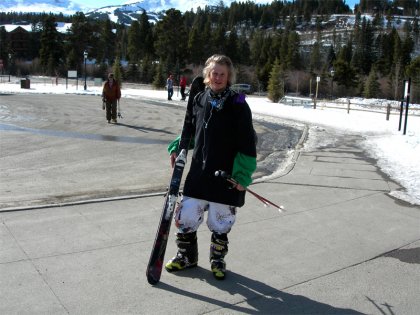 Breckenridge, waiting for the bus is allways booring. This was taken yesterday after skiing. So good to be skiing in a hoodie and skipants.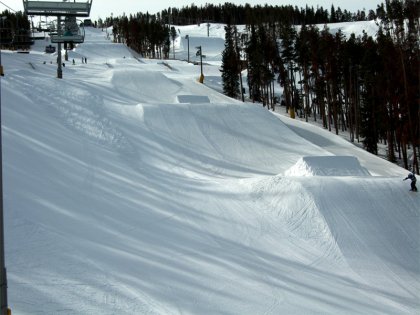 Keystone on the way up the first chair. Lower part of medium line.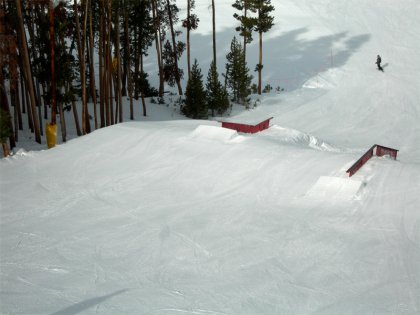 Lower part of railline.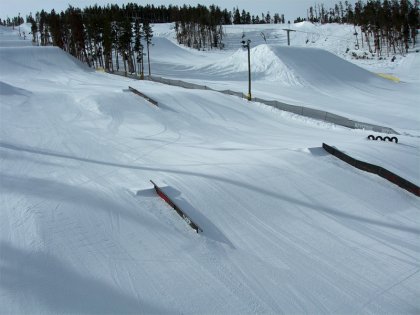 Rails in the medium line.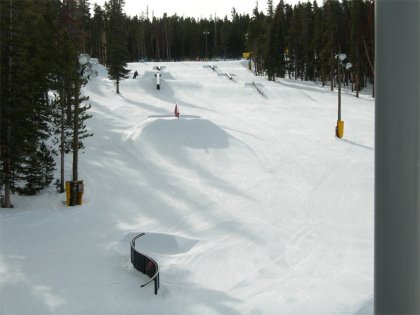 Railpark number one. They also got one for the gangsters. Haha. Jib-park.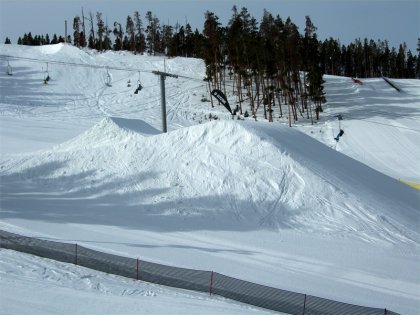 The money-booter in the large jump-line. Re-builded yesterday. You can get enough speed on it now, and it's soooooo fun. Marius did a double-cork 1260 mute to reverse japan FIRST try today. Stomped it like ka-ching! That guy is really talented!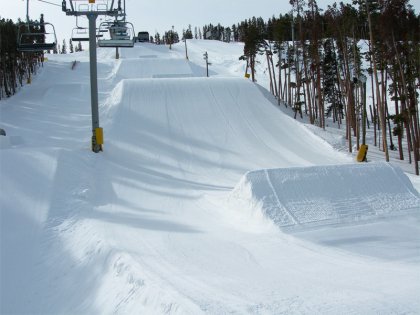 Medium-line. Really fun line, same place where the Gatorade Free Flow slopestyle qualifiers went down.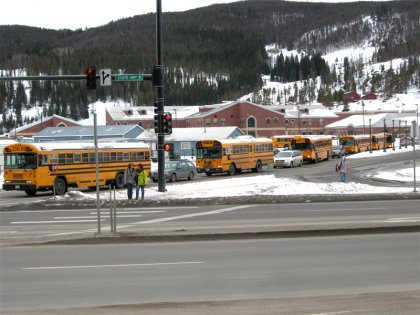 Farmers-corner while we waited on the bus. Only USA can come up with stuff like this. I mean, 8 school-buses in a small school near Breckenridge`?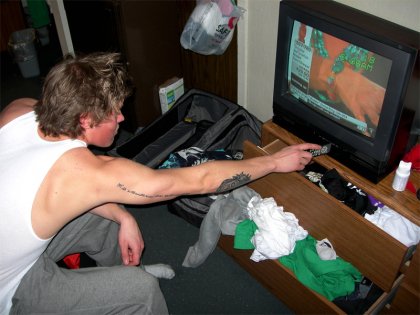 Marius found out a whole new way of using the "remote"-controll.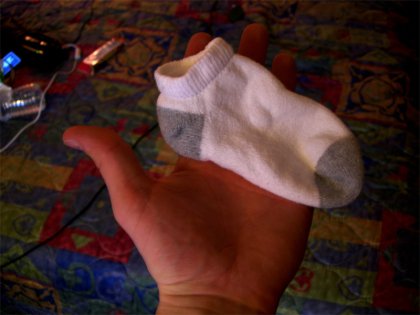 Anders Backe is a frequent Wallmart-shopper. But when he bought these socks he must have had his eyes somewhere else….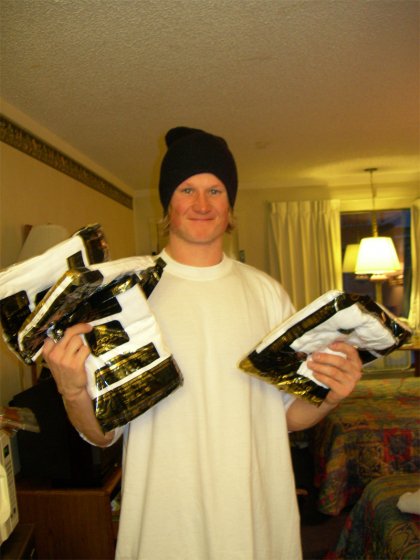 Got talltees in the mail!! Stoked!
Gotta wash some clothes. Going to pack up my stuff tomorrow, going to Denver and then off to Mt.Snow in Vermont. Got a wildcard for the national Gatorade finals!! After that it's home to sweet Norway and my girlfriend.