Mammoth Mountain, CA – Mammoth Mountain is proud to announce the return of Braden "Pep" Fujas to its world-class Unbound Team. The 26-year old professional freeskier is the newest athlete to join the incredibly talented roster of skiers and snowboarders that make up the Unbound Team. As a former Unbound Team rider, Pep spent the last three winter seasons at other resorts before returning to Mammoth for the 2008/09 winter season.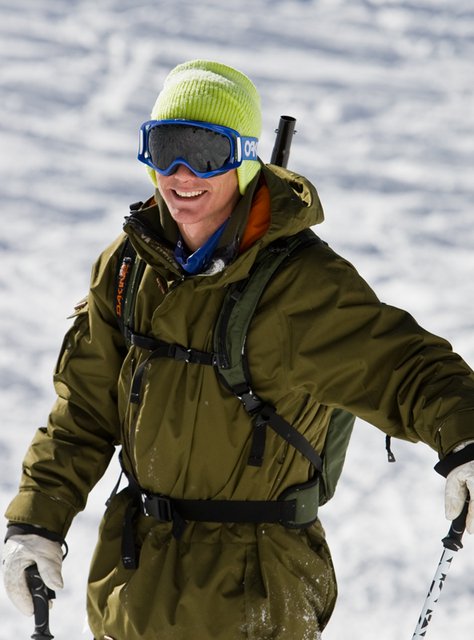 photo: Peter Morning
"I am stoked to be back riding the best parks in the business. I am looking forward to riding, filming and just hanging in Mammoth once again," says Fujas. "It is good to be back with the 'Family' again."
With a pro career that started in 2001, Pep is considered by many to be one of the most innovative skiers in the industry. Pep has an extensive list of contest and video appearances dating back to his breakthrough performance in Happy Dayz by Poor Boyz Productions (PBP) in 2002. Pep followed that up with one of the most influential skiing segments ever produced in Session 1242 by Oakley / PBP. Other film segments include Ten (PBP), War (PBP), Ski Porn (PBP), Reasons (PBP), Idea (Nimbus Independent / PBP) and various other MSP and TGR flicks. Most recently, Pep has teamed up with Eric Pollard, fellow Mammoth Unbound team rider Chris Benchetler and others to produce the film Hunting Yeti by Nimbus Independent.
Pep's sponsors include K2 Skis, Oakley, Dakine, Tecnica, Marker, Joystick, Kicker Audio, Discrete and now Mammoth Mountain.
Mammoth is proud to be home to X-Games champions, Olympians and professionals who consistently push the limits of their sport. Pep will be joining the Unbound Team that includes skiers Chris Benchetler and Kristi Leskinen along with snowboarders Danny Kass, Mason Aguirre, Molly Aguirre, Greg Bretz, Tommy Czeschin, Tara Dakides, Tyler Flanagan, Matt Hammer, Trevor Jacob, Lonnie Kauk, Mercedes Nicoll, Gabe Taylor and Eddie Wall.
The Mammoth Mountain Unbound Terrain Parks lead the industry in innovation and quality with seven parks, three pipes, 65+ jibs and 50+ jumps on over 90 acres of California's favorite mountain resort. Using state-of-the-art equipment to provide a progressive environment for all levels, from beginners to a team of 15 professional athletes, the Unbound earns consistent ratings among the top parks of the world. For more information on the Unbound and Mammoth Mountain Ski Area, visit mammothunbound.wordpress.com or call 800.MAMMOTH.