The Australian press presentation of this design landmark was a glamorous affair, embedded in the annual fashion week and held in Sydney's Overseas passenger terminal at dusk, overlooking the Sydney Opera House.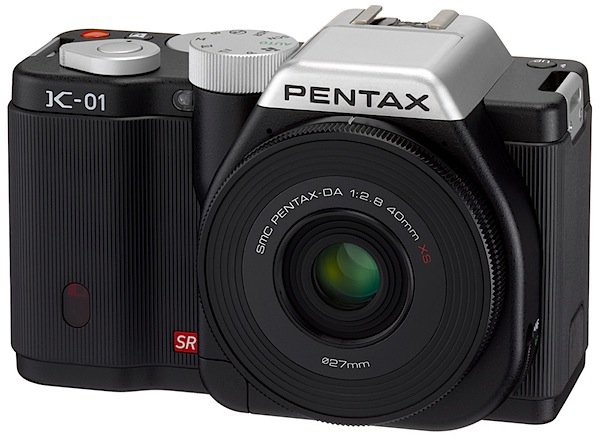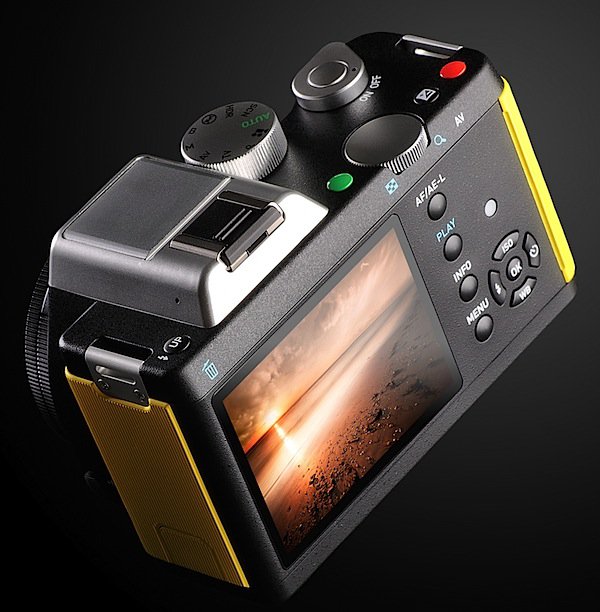 As the drinks flowed and the canapés consumed, examples of the new camera, resplendent in its signal yellow and black livery, were handed around to the eager journalists. Along with most other people at the event, I was startled at the new piece of technology. Not so much at the colour scheme, but at the physical aspects of the new interchangeable lens snapper ? but more of that later.
Pentax describes the camera as being "designed in collaboration with world-renowned designer Marc Newson." Newson is an interesting cat: Australian-born, London-based, he moves around the globe on various design projects covering the transportation, fashion and luxury goods sectors. Recently, he was included in Time magazine?s 100 Most Influential People in the World. He is best known for his iconic Lockheed Lounge chair, dating from 1986.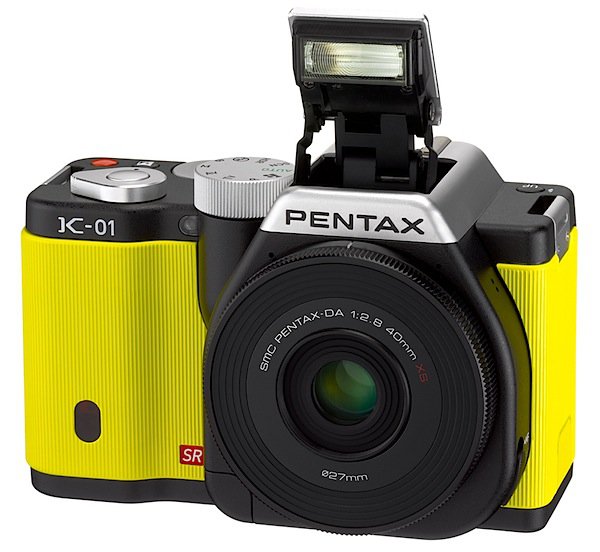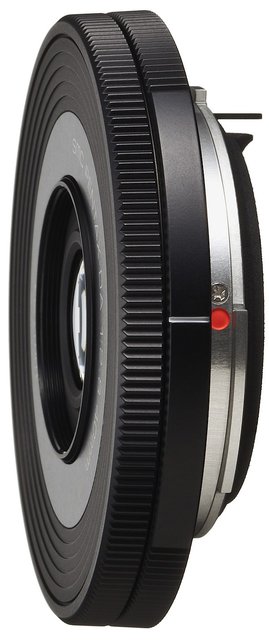 The review camera arrived and surprised me for being impressively styled in a matte black finish ? the alternative colour. The lens supplied with it was the impressively flattened Pentax-DA f2.8/40mm pancake lens; to call it a pancake lens is a misnomer ? it more accurately resembles a beer coaster! At 9.2mm in depth, it's the world?s thinnest interchangeable lens.
But back to the original yellow and black beasty. I was, I have to admit, initially taken aback by its fairly heavy weight and chunky appearance, possibly due to the use of the venerable K-mount, which of course leads to its ability to take an enormous range of heritage lenses.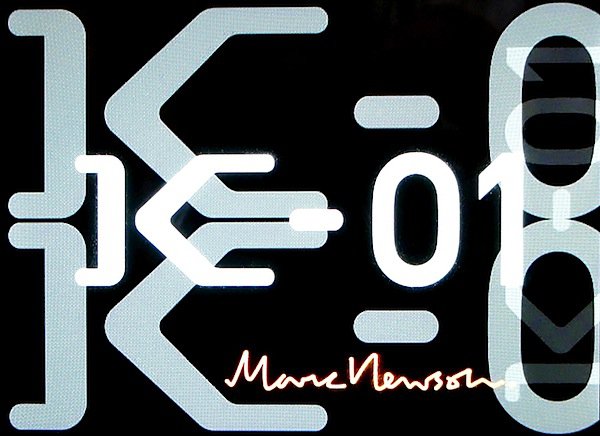 The K-01 is an interchangeable lens, mirrorless camera and is possibly the largest of its type on the market. Some may niggle at the control layout, with oversize buttons, especially those on the K-01′s top surface but the benefit is visibility.
It may be that the use of the K-mount and its generous gift of lens adaptability initially led to Pentax's engagement of Newson to visually downscale the somewhat obese look of the camera to appeal to potential buyers. IMHO this has worked but it does lead you to think the camera has uncanny and unnerving style similarities with the cheap and cheerful placcy cameras from the LOMO range! There, now I've got that off my chest!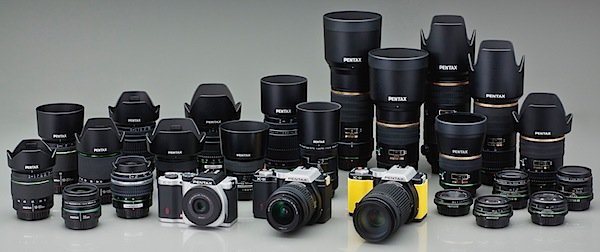 The whole lens story includes compatibility with K-, KA- KAF, KAF2, and KAF3- mount lenses, while screw-mount lenses, 645-system lenses and 67-system lenses can be used with an adapter. However, some functions may not be available on certain lenses.
Pentax K-01 Features
The camera is built around an aluminium chassis, wrapped in a ribbed, black rubber skin; the top deck has patches and buttons of aluminium, with most centred around the onboard flash cell. Patches of this skin lift to reveal access ports and the memory card slot. On occasions, these flaps don't sit flush and my guess is that, with wear, they may not behave as intended!
There are 13 external control points, with most of these at the rear, with a placement and configuration familiar to most digicam users. Colour coding is evident: there are two key buttons for instant recognition: red for video recording and a green function button. Stabilising is via an image shift device.
There are 16.28 million effective pixels on its CMOS image sensor, which measures 23.7×15.7 mm. Maximum image size is 4928×3264 pixels, enabling a 42×28 cm print to be output. Movies at Full HD size of 1920×1080 pixels can be recorded.
Speaking of which ? you can't use the shutter button to alter focus mid-shoot; one way is to preset focus before rolling or set the lens to manual focus and pull focus during the recording. Camera operation during a video recording is also recorded; you can use an external microphone. I also found the stabiliser in movie mode to be less than effective.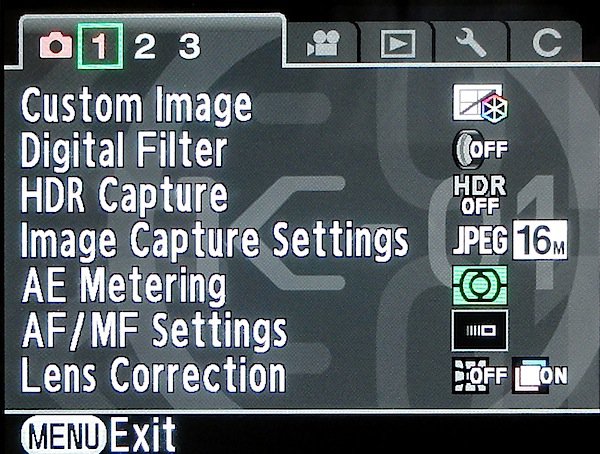 Directly accessible from the mode dial is HDR shooting, using three exposures, with varying exposure increments; an extra 'goodie' is an automatic position adjustment function which assures precise alignment of three images even when they are taken with a handheld K-01.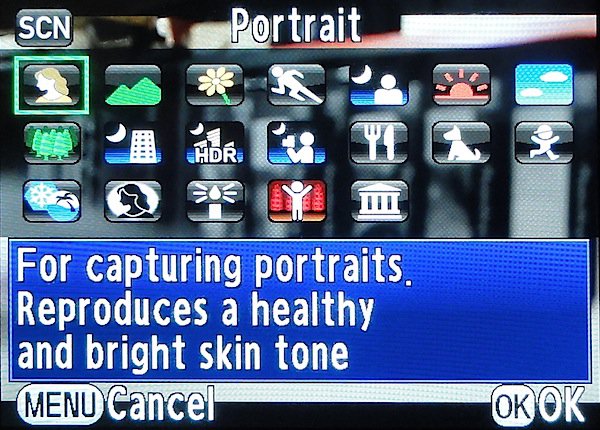 Yet another effects range is available via the scene modes: here you can access settings such as night portrait, macro, night scene HDR etc.
There's also a Custom Image function that gives access to such effects as Bleach Bypass, Cross Processing, a reversal film look, mono etc as well as 19 digital filters like Miniature.
Not seen as regularly these days is an intervalometer, with access to settings in seconds, minutes and hours.
You can also capture multiple exposures on the run, from a selectable run of two to nine shots. The composite picture is displayed as you progress and unwanted shots discarded as you go. I can see many skilled photographers lap up this feature.
Startup Time
It took the K-01 about three seconds to get ready for the first shot, then each shot took about a second and a bit to be captured. Far from fast!
Pentax K-01 ISO Tests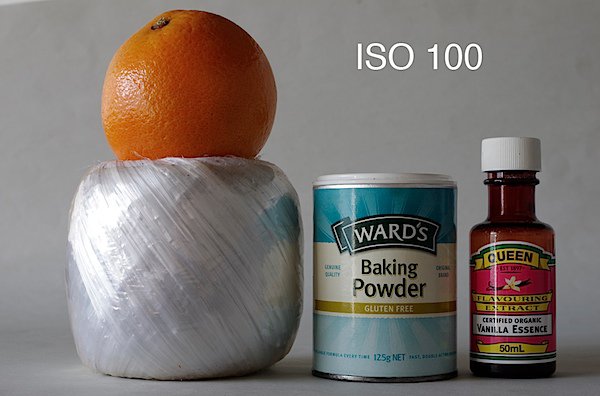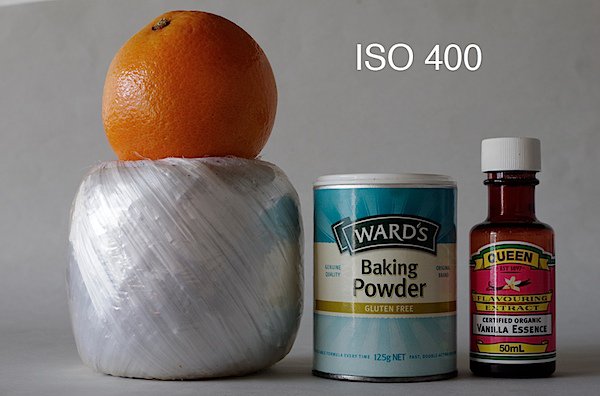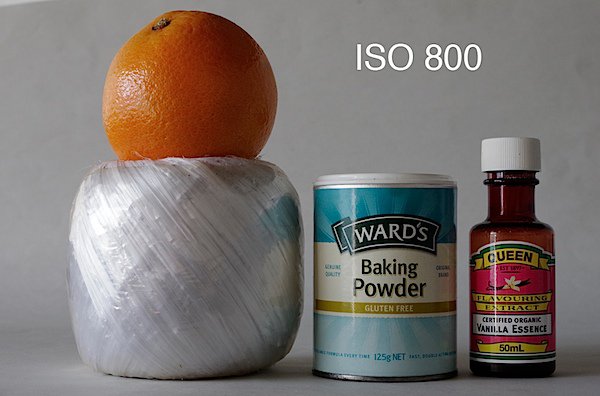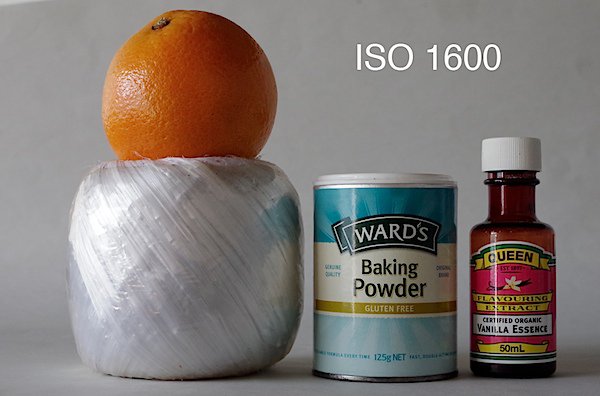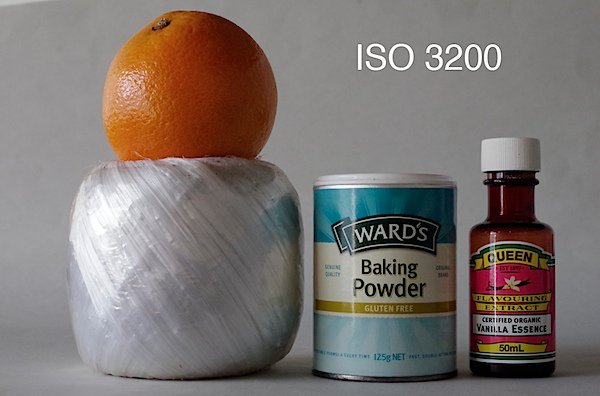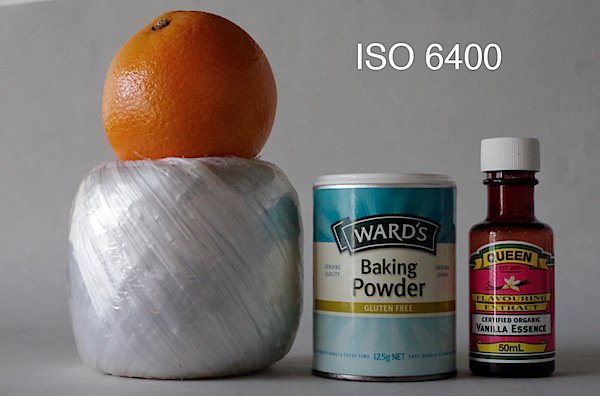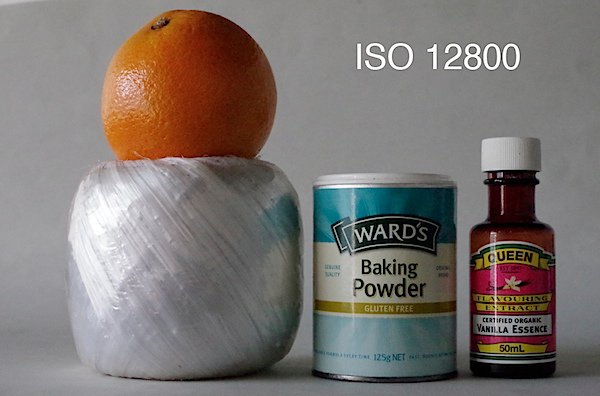 OK until we hit ISO 3200 at which point noise is becoming slightly noticeable. ISO 6400 I figure to be useable but when ISO 12,800 is reached the show is over! Noise is well up, sharpness down.
Pentax K-01 Review Verdict
Quality: excellent.
Why you?d buy the Pentax: stylising, access to K-mount lenses.
Why you wouldn?t: clunky and noisy AF correction; heavy weight; bulky shape; poor high ISO performance.
Nice try! But not for me!
Pentax K-01 Specifications
Image Sensor: 16.3 million effective pixels.
Metering: Multi zone, centre-weighted, spot.
Lens Mount: Pentax KAF2.
Exposure Modes: Program AE, shutter and aperture priority, manual.
Effective Sensor Size: 23.7×15.7mm CMOS.
35 SLR Lens Factor: 1.5x.
Shutter Speed: 30 to 1/4000 second.
Continuous Shooting: 6 fps.
Memory: SD/SDHC/SDXC.
Image Sizes (pixels): Stills: 4928×3264 to 1728×1728.
Movies: 1920×1080, 1280×720, 640×480.
Viewfinder: 7.6cm LCD screen (921,000).
File Formats: JPEG, RAW (DNG), JPEG+RAW (DNG), MPEG4.
Colour Space: sRGB, Adobe RGB.
ISO Sensitivity: Auto, 100 to 25,600.
Interface: USB 2.0, HDMI mini.
Power: Rechargeable lithium ion battery, DC input.
Dimensions: 122x79x58 WHDmm.
Weight: 561 g (inc battery).
Price: Get a price on the Pentax K-01 – Body Only or Pentax K-01 with 40mm Lens at Amazon.
Post originally from: Digital Photography Tips.
Check out our more Photography Tips at Photography Tips for Beginners, Portrait Photography Tips and Wedding Photography Tips.
Pentax K-01 REVIEW