Ok, I'm going to start out saying wow – it's awesome. I've been using backpacks to throw my Elinchrom Rangers in over the past year or so and decided to make the investment and get a Pelican Case. I've heard nothing but positive reviews about them, and I thought I'd share a little bit of my thoughts on it from a photographer's perspective.
I didn't know how big of a case to get, so I just went with the largest one (with in reason) that I could find. The dimensions measure 28.57″ x 17.52″ x 10.65″. I actually bought the case off of a marine on craigslist and it came with the dividers instead of the pick and pluck foam (which I highly recommend going with the dividers over the pick and pluck).
The case is a beast, like, I'm going to throw this off a building and expect everything to be fine kind of beast. The latches feel extremely sturdy, the wheels + retractable handle work excellent (thank god, because my gear + case weighs over 70 pounds). You definitely get some looks walking through the airport; but I covered mine with stickers! I also love the metal reinforced padlock holes; you can throw two masterlocks on that puppy and no one's getting in.
Here's what I fit in my case:
2 Tripods
2 Lighting Stands
1 Elinchrom A Head
1 Elinchrom Ranger RX Speed AS Battery Pack
1 Elinchrom Ranger Battery (it's a hefty second battery)
1 Beauty Dish
1 15 degree Reflector
1 Elinchrom Umbrella
All my chargers for my lighting system
And there's still room for a little more!
So if you want a case that will protect your gear from a building collapse – go with the Pelican Case.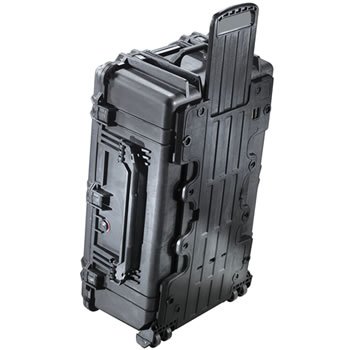 Case Exterior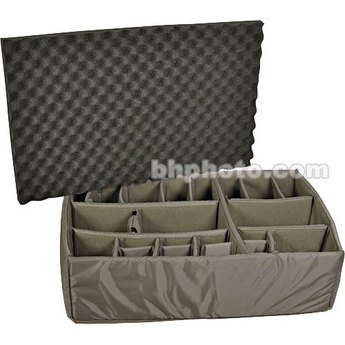 Dividers