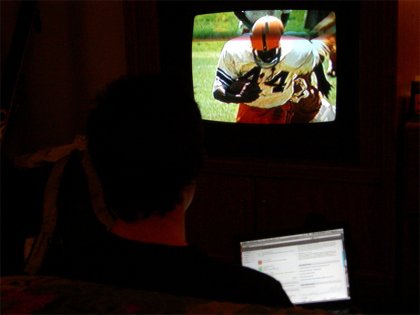 When I am finished skiing everyday, I am pretty much flat out tired. It's good to just hangout and watch tv, surf on the intermenet and such. Hans chilling in front of the tv. Football in us is not exactly soccer.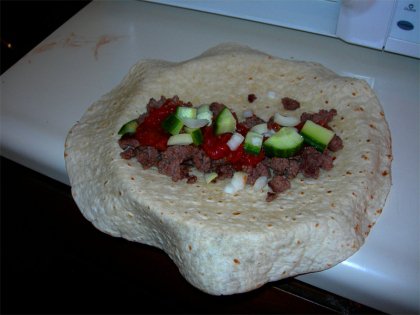 While skiing up here in the heights, it's important to eat right, and eat alot. I've had a LOT of burritos since we got here, but it's nice. I like it!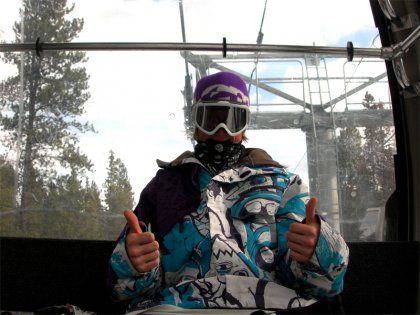 Today I had great plans for working on my foreward 1080, therefore the thumbs up!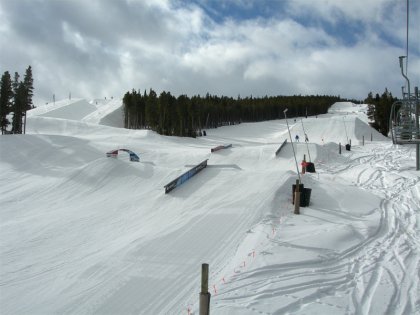 And by the time I got to the chair, it was pretty much awesome. No people in the park, new snow and perfectly groomed!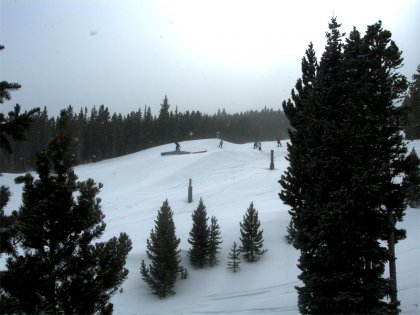 But after a few warm-up laps, the weather played us, and went grey. Snowy and foggy.
Me and Kim Kong did not stup just because of the weather-situation though.. I actually managed to do a 270 on, and 540 switch-up on a pyramide-box. (It was really wide). Still fun though! Kim is proud of his boxing-gloves!
We went home a bit earlier, 2 I think. It's forecasted shitty weather all week, which yours truly is not quite saticfied with!