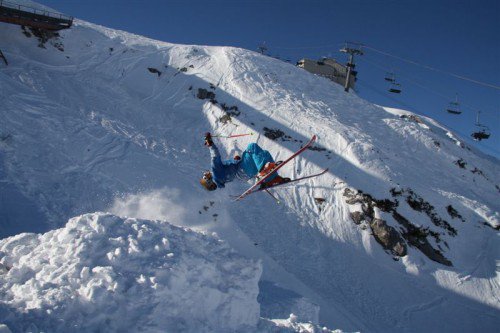 For the 4th time the Slopestyle and Freeride Camp organized by mountain-action and supported by K2 took place in the carnival vacation at the Krippenstein. Andi Neuhauser, founder and chief of mountain-action, was responsibility for the Backcountry and Chris Fischer´s Job was to coach the Kids in the Park and filming them. The weather couldn´t be better, we had 5 days sun, bluebird all time and a lot of powder and nice pillows, which could still be found after 5 days in the backcountry.
We started our first day with a nice powder kicker. The kids, which were between 11-15 years old, killed the session with a lot of back- and frontflips and 360er.
At the following day the Krippenstein Bergbahnen supported us with a snowcat. So we set up a nice roller and a straight rail, where they could work on their skills.
At Monday visited us Dani Schießl, who is K2 Teammanager of Europe and K2-Teamrider Lucas Mangold. They also enjoyed riding with us in the Backcountry and in the Park. Our freeride run contained a 20 minutes hike, but Toni our host transported our 14 pair of skis with his sled up to the top!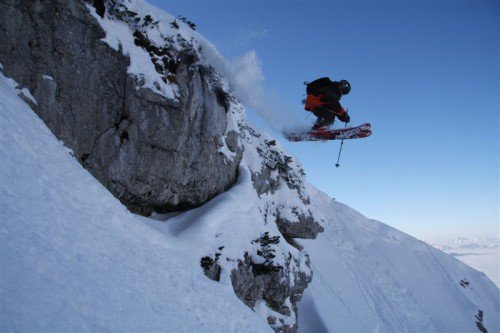 In the evening it was time for the legendary ?Hüttenrally?. By a lot of funny and entertainment games, the kids could win pretty cool prices from K2.
Like every year there were also one afternoon, which main topic was about avalanches.
The kids got the possibility to search with LVS-Geräten. Then the guides hid the avalanche tranceivers with some beanis and t-shirts from K2, so the Kids were pretty motivated and they all gave their best!
I think we all can say, that we spend a super week together on the Krippenstein. The Kids had tons of fun and learnt a lot of useful things for the park and for the Backcountry.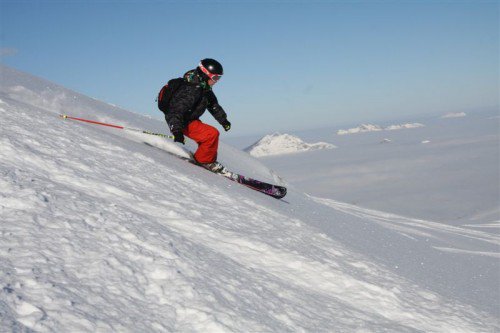 Next year we will be there again, that´s for sure!
Don´t forget to sign up in time at mountain-action.de!
Cheers
Chris