A complete whiteout scenery was what met me in the morning-hours today. I was hoping for a little sunshine but I was wrong. The groomed park from last night had snowed completely over, and the wind had made it even more hard to ski. In fact, I spent 30 minutes digging out the shape of the kicker on jump number two in the main park in Storlien. What a job! When I finally saw the basic shape of the kicker and got to give it a try, the wind kicked in. It's impossible to get a perfect day in Sweden or Norway when skiing.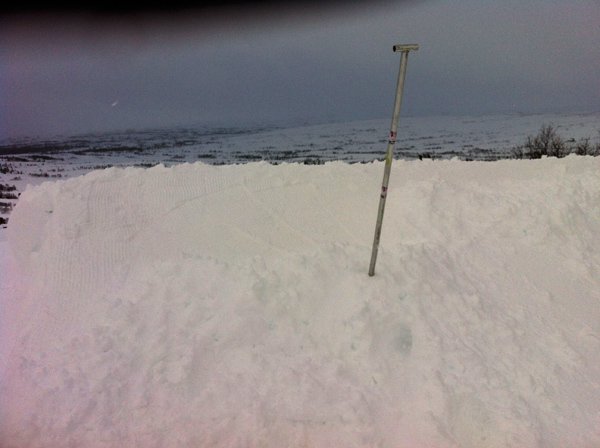 Second jump, half-way through out my little snow-shovelling workout. I feel that all I have been doing this week has been to move snow.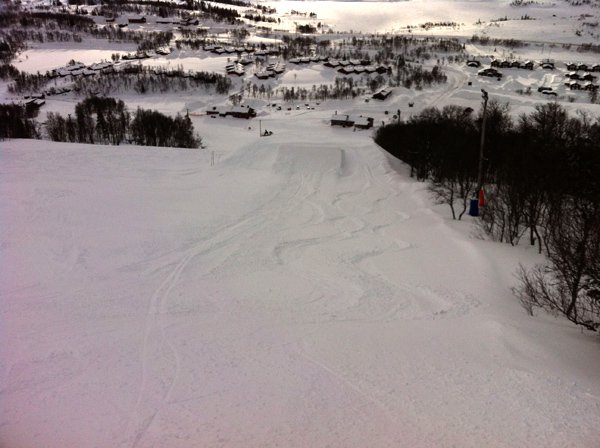 I didn't even care to move all the snow. I wanted to hit jumps!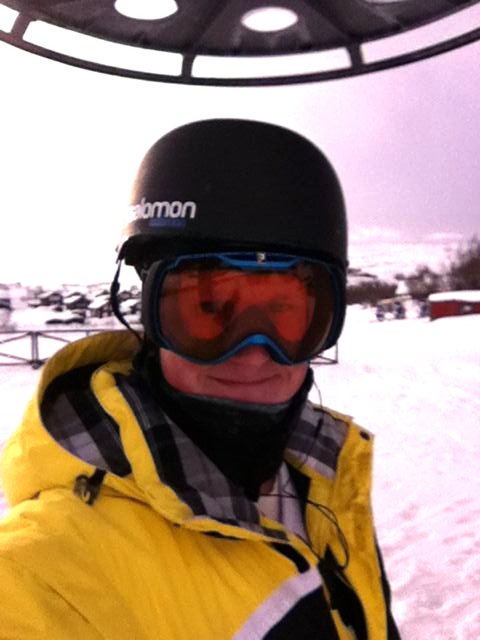 Allthough it was windy, the sun came for a short visit and I ended up doing backflips for the rest of the day.
I had a quick lunch before I drove back home to repack my bags. Going international again tomorrow.Time to have two days off before a busy month starts on monday. See you when I get there
Peace out, S.