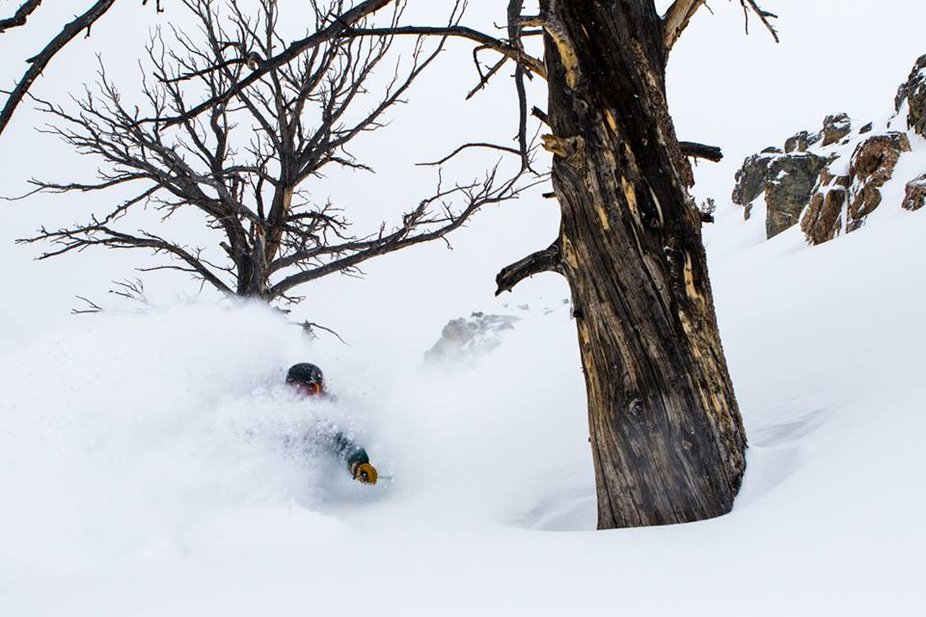 JHMR photo.
Snow began to fall at high elevations on Saturday afternoon, and is expected to continue early Sunday morning through Monday night. While perhaps not a single overnight dump, the Tetons are expected to accumulate 12-20 inches over the next 48 hours.
On Saturday night, upper elevations can expect 3-6 inches, as predicted by Jackson Hole Mountain Resort. The snow will continue with 4-7 inches Sunday, 4-8 Monday, and will slowly recede into Monday evening. Lower elevations may experience warming and rain on Monday.
According to PowderChasers.com, "best days to ride will be late Sunday, AM/PM Monday and 1st chairs/tram Tuesday."