Shooting skiing and boarding typically requires taking your gloves off, and wearing liners to stay somewhat warm.  Fortunately, there's now a company out there that has answered the call of photographers and filmers everywhere.  Enter: POW Gloves.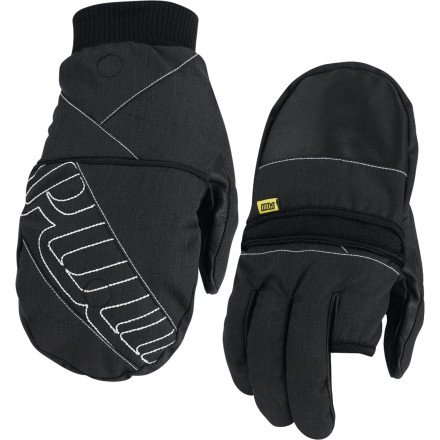 First off, I have to say that at APS we have been quite happily using the Swany Toaster gloves for a while.  They really do keep the hands warm (when they don't get wet )  and work well in the extreme cold.  However, they weren't designed for photographers, and don't work perfectly.  POW Gloves created the TransFilmer specifically for photographers and filmers.  The TransFilmer is basically a glove, inside a mitten, with the tip of the pointer finger missing.  Is that crazy or what?When you want to shoot, you flip the mitten part back, and your finger is out to easily control all settings.  The gloves keep you warm in most conditions, though we didn't find them warm enough for use in extreme cold.  They did however keep us plenty toasty in average cold conditions while skiing/boarding.  With the system designed the way it is, it's quick and easy to fold the mitten back, and start shooting right away.  And unlike liners, you can still easily use the touch screen on a point and shoot, or on your phone.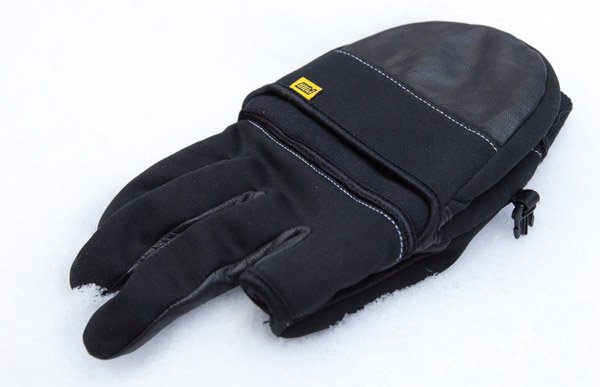 If you haven't already figured it out, "TransFilmer" is a play on the "TransFormer" which makes sense since it changes quickly and easily.  When you aren't shooting, flip the mitten back down and your fingers will stay warm, and wind-protected.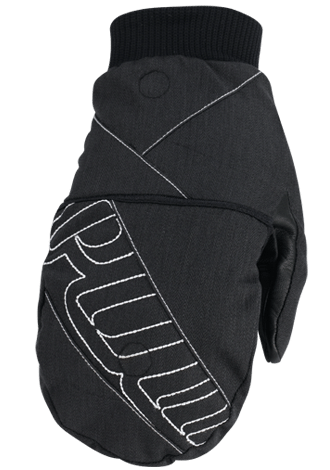 Our only complaint is that the thumb material is not quite thick enough which can cause your thumb to get a bit cold when the temperature really drops.  For any outdoor shooting however, there really is nothing on the market that can beat these.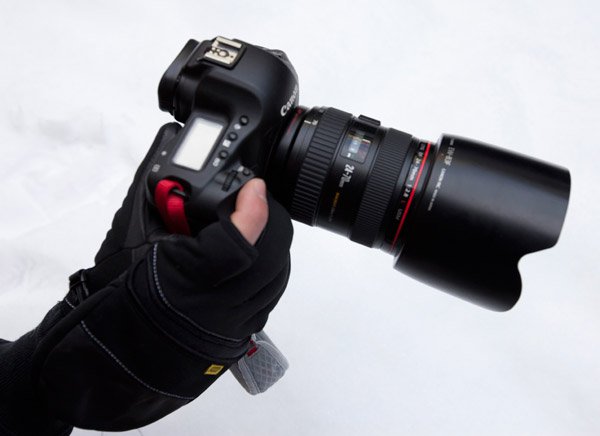 When shooting with the Swany Toasters, it's very easy for the liners to get wet, and makes for colder hands.  This was an issue that never occured with the TransFilmer since there is no fabric liner, instead you have a full gloved hand!  And the seal around the pointer finger is very strong so water never leaked in.All in all, we love the TransFilmer Mittens, and find them a near-perfect solution for most days shooting in the cold and on the mountain.  The only thing we would change would be to thicken the thumb to make them a bit warmer for the coldest days on the mountain.  At $65, these gloves are a solid and relatively inexpensive solution to filming/shooting in the cold.We give the POW Gloves TransFilmer Mittens a 9 out of 10.