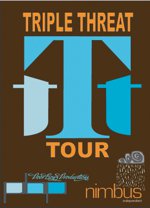 Poor Boyz Productions and Nimbus Independent has joined forces with Mobile Rider and Mountain Sports International to bring you the World Premiere of the Triple Threat Tour streamed live online the night of September 12th, starting at 7:00pm PST. Upon completion of the event, the World Premiere will be available for continued viewing for one month. Users will be able to log on and view at: http://store.mobilerider.com/events/triplethreat/ as well as through an iFrame embedded on our media partners websites.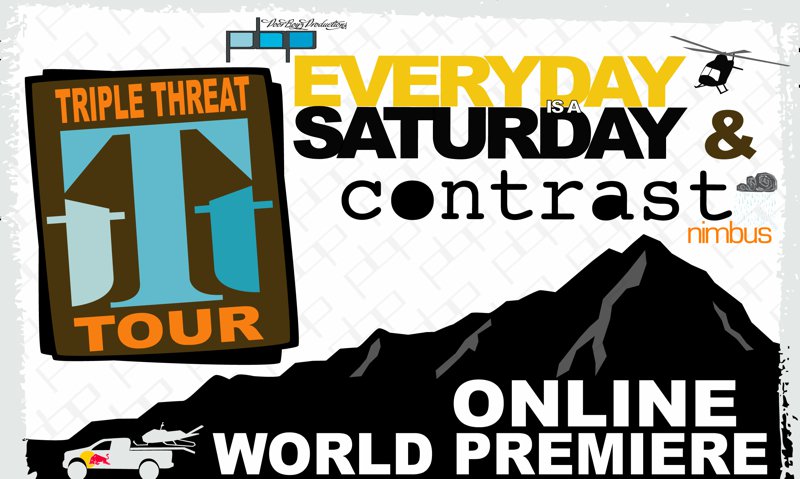 Click above to watch!
Be sure to watch as athletes, sponsors and media arrive via limo, walk the red carpet and are interviewed by Mike Douglas and Jeff Schmuck. After an hour pre-show, the feature films of "Contrast" and "Everyday Is A Saturday" will be streamed for your viewing pleasure. The first fifteen minutes will be free, then users will have to subscribe for a $10 (USD) fee and will have access to the entire night's activities for five total views over an entire month. To subscribe now, click here!
Johnny D gives you the scoop...
This is a first for the wintersports industry, so be sure to take part in this historical event as the digital distribution platform is fully expolred. Athletes attending and featured in the web cast will include: Sammy Carlson, Mike Douglas, Dane Tudor, Nick Martini, Matt Walker, Andrew Hathaway, Ben Moxham, Tim Durtschi, John Spriggs, CR Johnson, Pep Fujas, Eric Pollard, Blake Nyman, Chris Benchetler, Andy Mahre, Leigh Powis, Anthony Boronowski, Charley Ager, Brandon Kelly and Riley Leboe.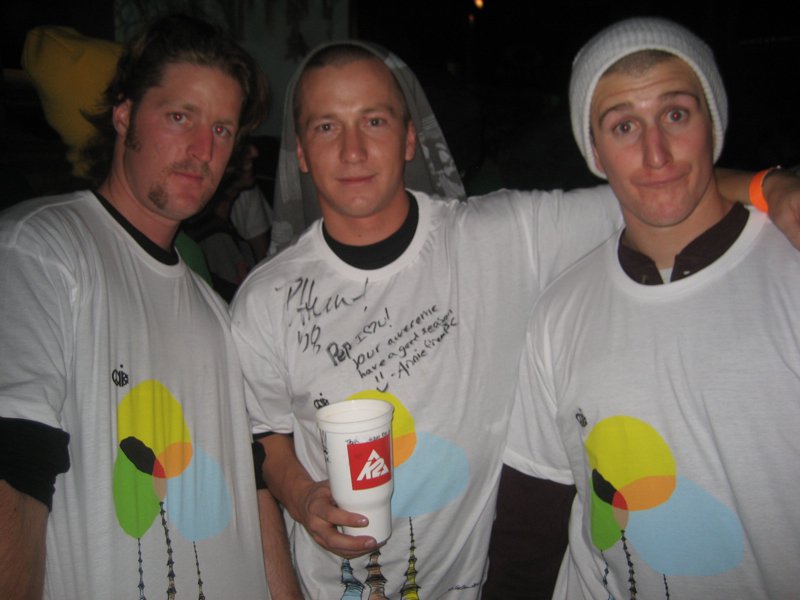 All three of these handsome devils will be there.
There will also be an online sweepstakes/raffle for products from our partners: Salomon, K2 Skis, Nike 6.0, Dakine, Helly Hansen, Tecnica, Marker, Dragon, evo, Newschoolers, Freeskier, Kicker, Bern, Bula, Skullcandy, and SBC Skier.
...and what would a World Premiere be without tons of free swag?
Please join us online with the rest of the global ski community to celebrate the past season and get excited for the upcoming winter! Snow will be falling before we know it, so get your collective stoke on with the online World Premier of the Triple Threat Tour!!!

For more information go to http://www.poorboyz.com, and to watch the World Premiere online right here on Newschoolers, click here or on the banner above!