Words & photos by Josh Anderson
After a few days weather break the Poor Boyz in Government Camp, OR got back to business. With three massive jib features in the can Poor Boyz spring superpark blind swapped the program over to the 87-foot true-table style gap jump built at the base of Multorpor at Mt. Hood Ski Bowl. To emphasize the transition, the Snowhenge elbow rail was dynamited out of existence. This particular day, the second of filming on the jump and the first with the gap cut out, was April 20th, an internationally recognized day of abstinence, which began as so many others with a serious discussion of modern scientific methodologies on the patio. Seriously. This particular spring day was also a warm one and as the mercury climbed, so did Poor Boyz' Pete Alport, as he is wont to do, up whatever gives him the highest vantage point over a feature. In this instance it was a 100-foot tall bungee jumping tower adjacent to the lodge. "This would make a sick bomb drop," he casually mused as the cacophony of sleds, Josh King's nimble snowcat, and drop calls echoed around the jump area. He yells down, "How much longer you wanna go?" "All day!" But with a sunset and possible night shoot planned, a break is called from 11-4. Missing the heat of the day would help the jump and the somewhat battered riders, and besides, nothing heats up the day like dub flips in the AM, and you better believe there were some dubs on display.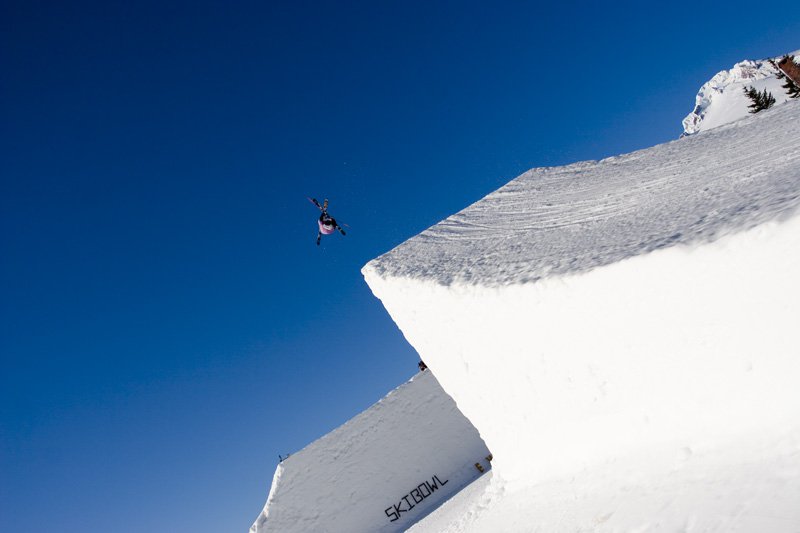 Dane Tudor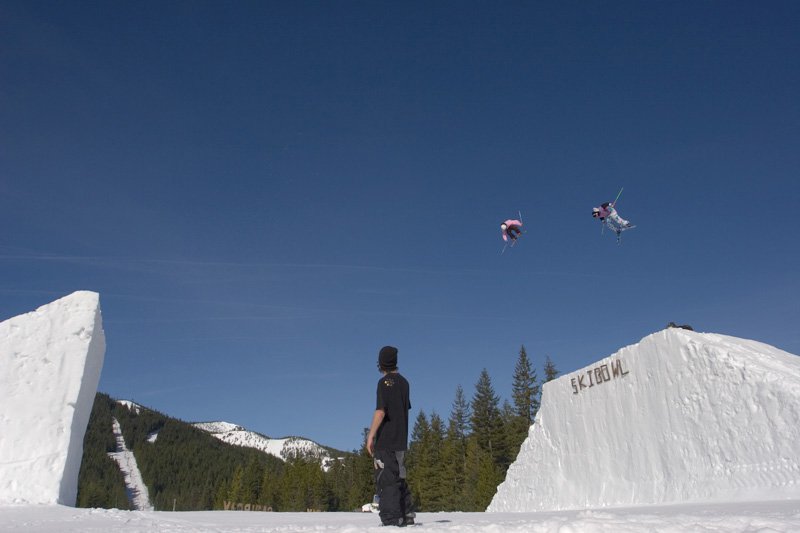 Tudor + Powis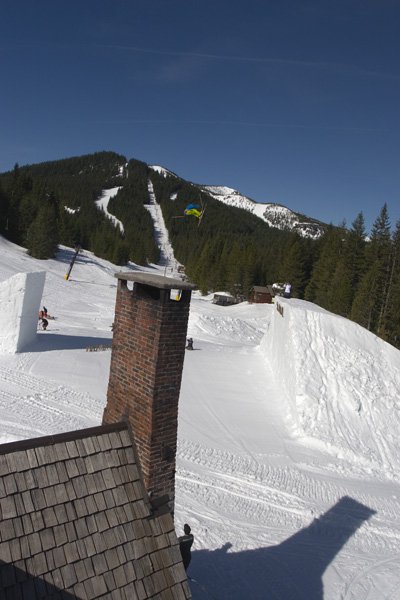 Spriggs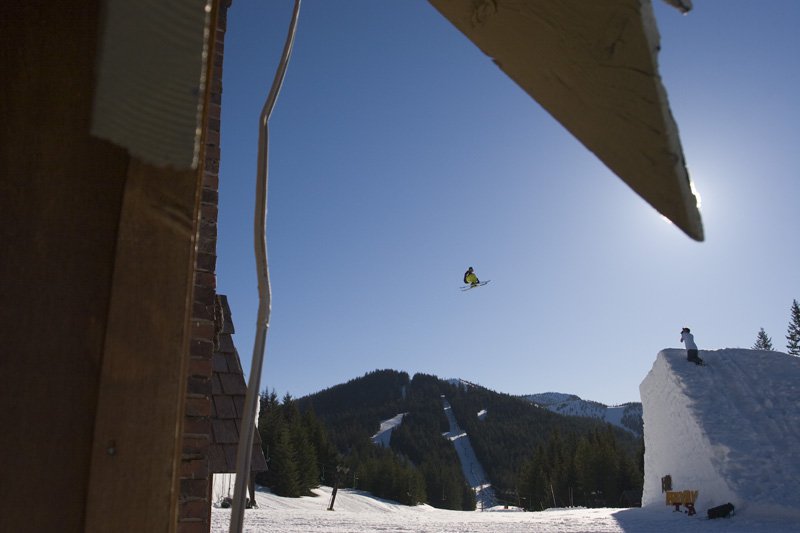 Kaya's switch sevs will make jumps and hearts melt
The evening saw the first of two sunset sessions on the jump go down. With guest all star Sammy Carlson making a brief appearance on day one, and Charles Gagnier, Jossi Wells and Tim Durtschi arriving for day two.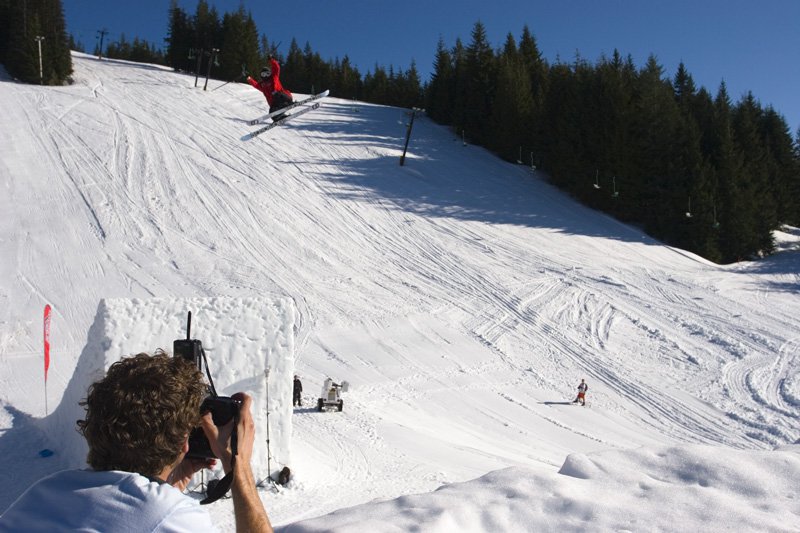 Sammy's stoked on how many photogs are GTSing him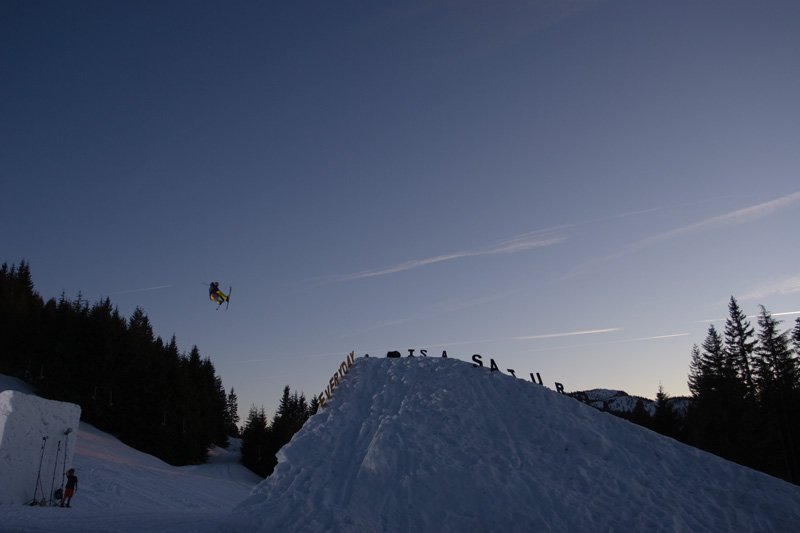 Timmy D. on a Saturday night
The boys (and Kaya) would find themselves a little stiff after the first slaying of the hit and in need of some missions down the way to the legendary Huck (Huckleberry Inn) for some breakfast and tall-tees (from the market next door). Double cork 12's, double lincolns, kangaroos, any spin, any way; all were seen under the orange glow of the setting sun and the pop and hiss of flash strobes. Meanwhile the next feature, the X-jump, was growing just a stones throw from the booter, and the drama of life carried on. Drama may have included the attempted influencing of young ladies. It might have taught you that you haven't lived until you've heard an Englishman ask, "does this look thug lyfe?" Oh and Nick Martini wrecked real hard and cracked a bone in his left arm, but don't think for a second that slowed him down any.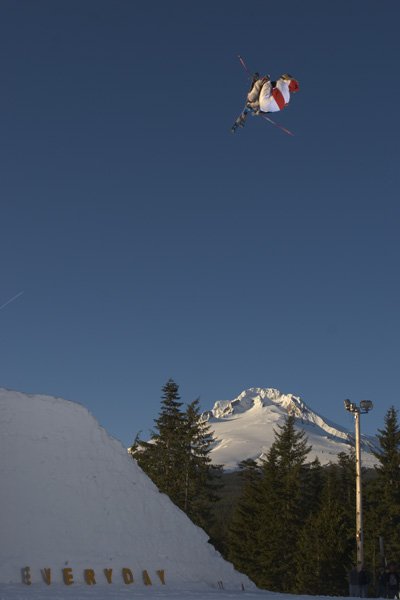 Martini

Hath
A few days of heat both from the sun and the riders was taking its toll on the massive cheese wedge of the gap jump and several days of both machine and hand digging were near completion on the X-jump. The production crew must have moved 5000 pounds of snow by hand between them for this monolithic monstrosity. With the next storm system already moving in a night shoot was decided on. The lights were rolled into place and the generators fired up as the likes of Ben Moxham, Nick Martini, Matt Walker, Dane Tudor, John Spriggs and Jossi Wells readied themselves for the mogul-jump shaped, but JOSS-sized kickers built crossing each other. The ultimate desire was double doubles, animal style, one rider floating over the other. It didn't work out quite that easily but some well-timed double hits eventually took place. It was a monumental jib creation but only saw the one night's use as the athletes were unsure about the feature. "It seems like you could eat so much shit for such a gay jump." Not everyone's cup of tea. Jossi expressed apprehension saying, "I'm not in the business of crashing. I don't get paid to crash." But Matt Walker had comically high aspirations, "triple cork or it's a complete failure." As the light faded, the temperature rapidly dropped and some impromptu B-ball trick miming broke out between Dane Tudor and CR Johnson, who concluded that, "that was weird." Tensions eased in regard to "the man eating features of Pete Alport." (q: Martini) The Red Army of Moxham and Walker didn't manage to form up for the planned doubles but teams Jossi + Walker and Walker + Martini both made the labor of building the X worthwhile by throwing huge spins and rodeos. To not discredit the prior fears about the feature, I will say that Leigh Powis straight up missed one of the landings and cork 3'd to the flat ground, somehow fully unfazed, and Martini took a pretty big chunk out of one of the knuckles after nearly coming up short. All in all, it was enough work to call for another down day on the following day to refit the X-jump into a jib... and to party. Jeff Thomas' infamous ability to make people drink way more tequila than they might otherwise desire definitely disrupted a Beirut match or two.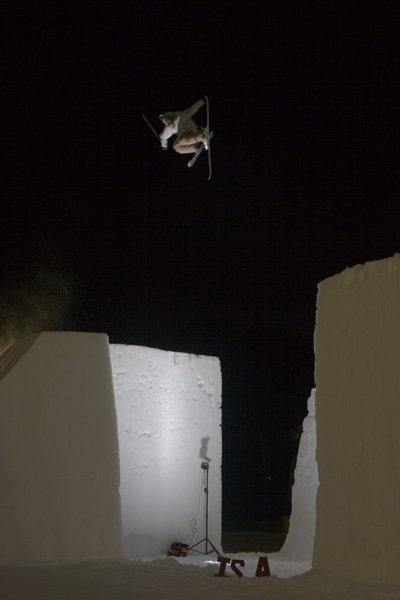 Moxham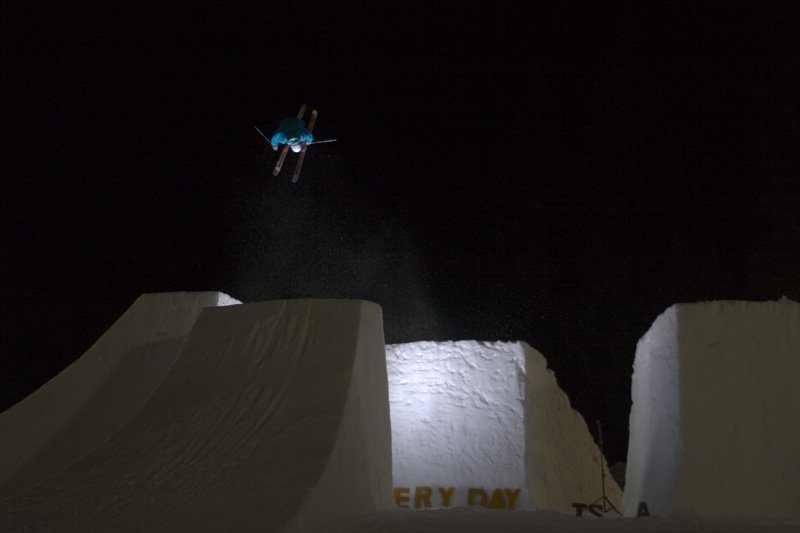 Powis noticing the landing a ways to his right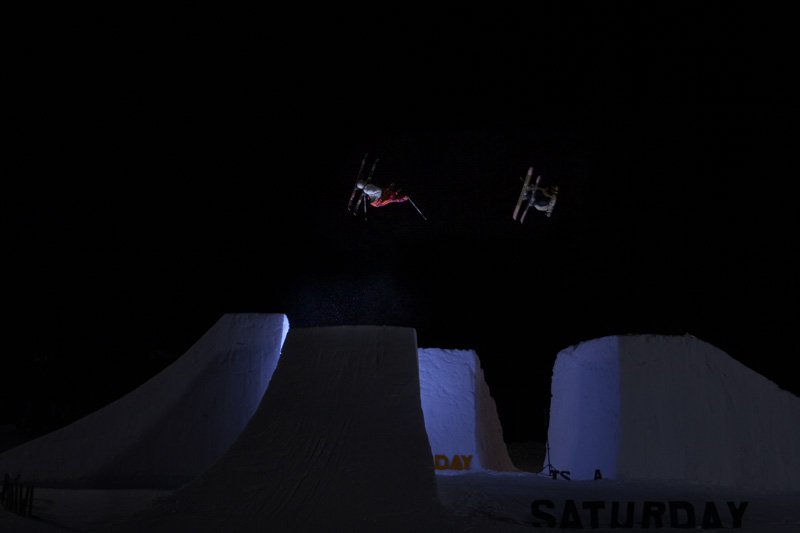 Wells + Walker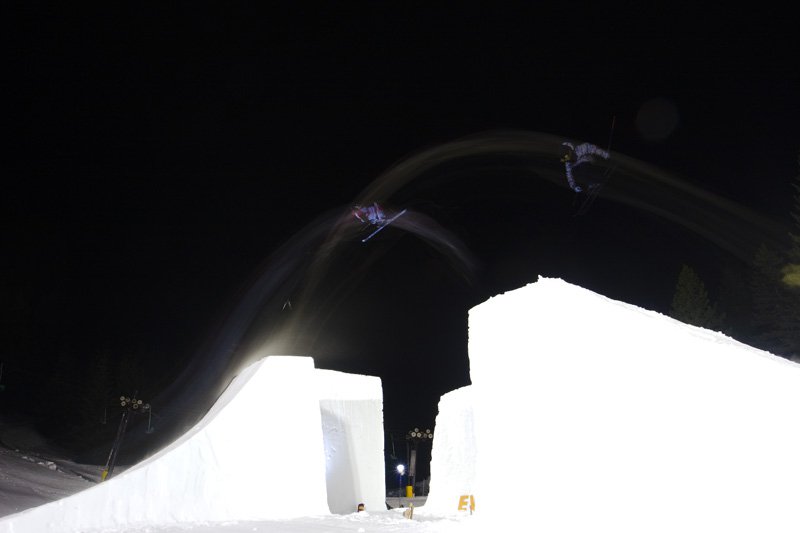 Martini + Walker
Last but not least the X-jump became the X-jib with the smaller of the two lips pushed down to make a step up to a flat-down box.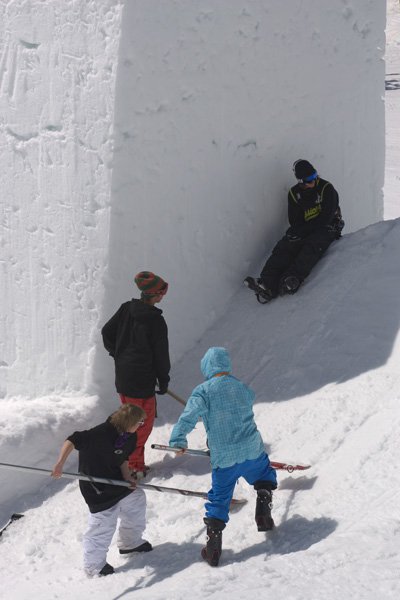 Riders doin work?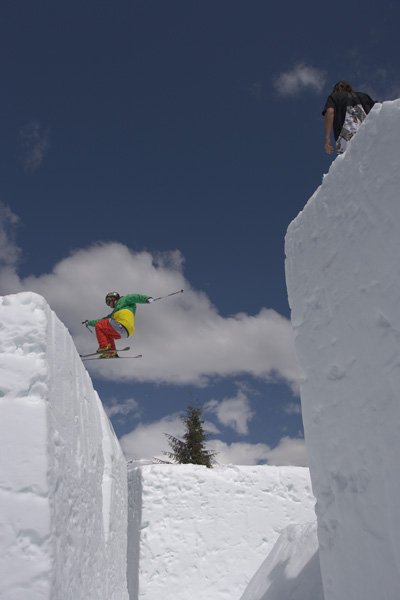 CR steps up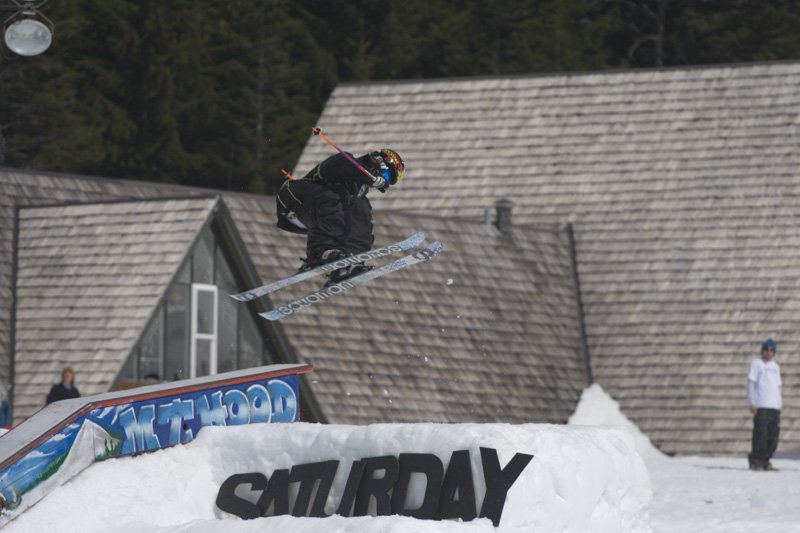 Walker getting busy
Some hungover humans got to work on the step up jib while Dane Tudor eyed up the speed on the jump over. The rail was in full effect when Tudor decided to make his initial speed check. It resulted in the following two photos of him fully airing over the feature to a 30-foot fall to dead flat. He's OK, but his PBP superpark experience was done. He may have poopterbanged a little...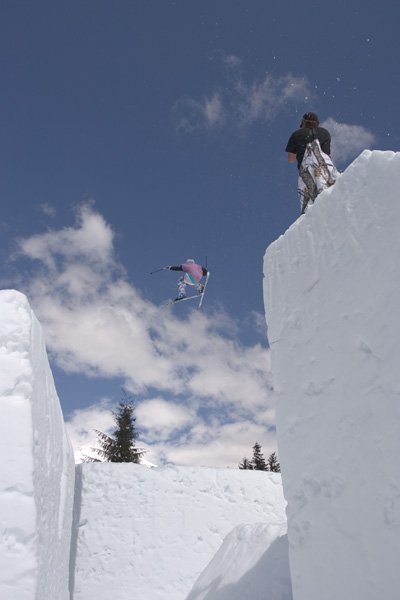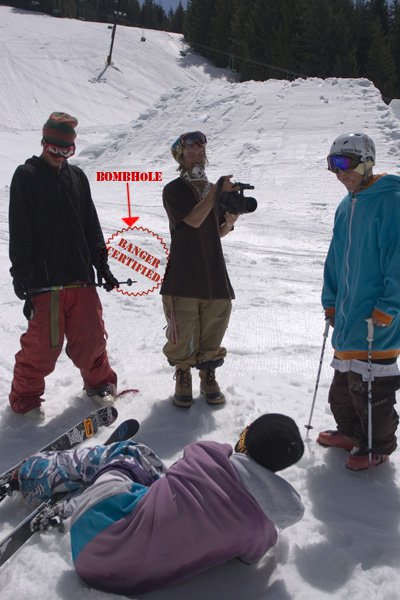 As the specter of Dane's destruction passed, the session vibe got crackin and all sorts of spins on, swaps and eventually some backflip on attempts by visiting hip hop superstar John Symms, along with rodeo 4's on by Martini, and some cork 3 hand drag attempts by Leigh. The party may have been the night before, but Jossi Wells didn't manage to get the spins until mid day with an obscene 990 on.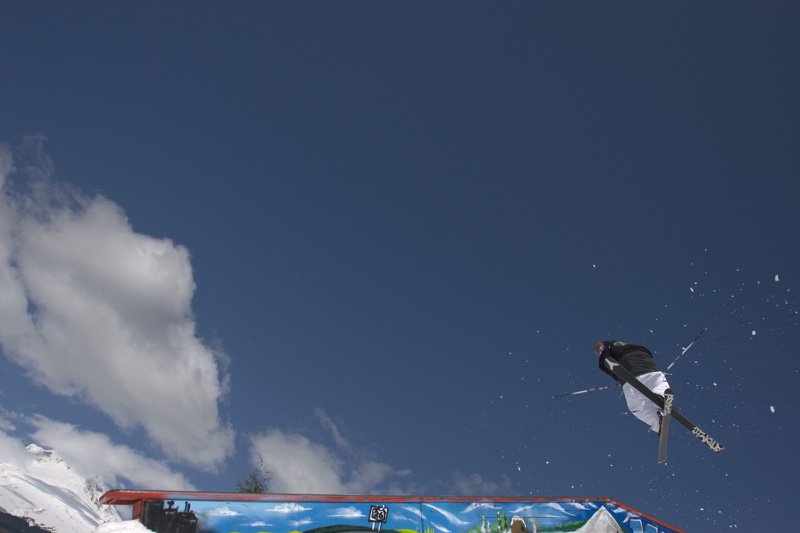 Jossi after a few too many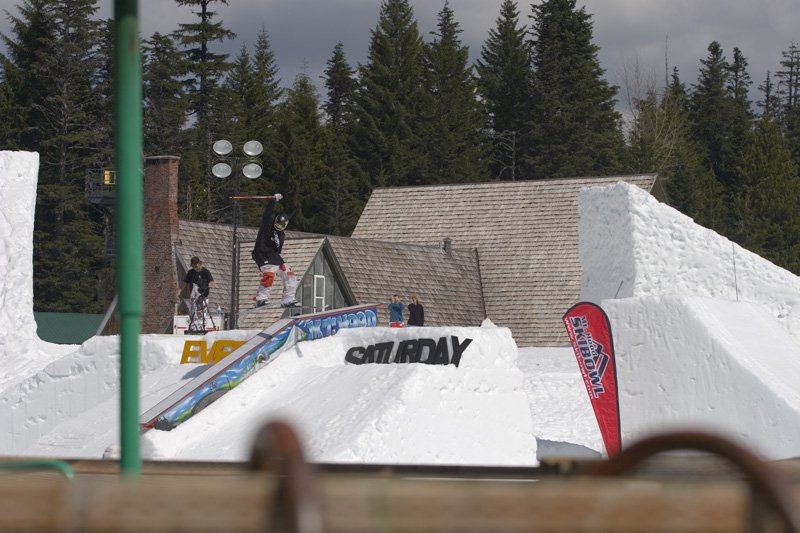 Martini straight bangin the tracks. Claim.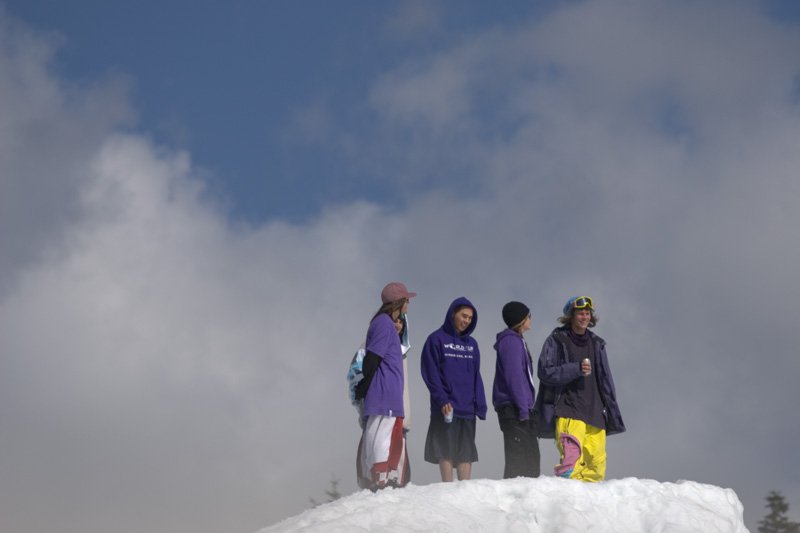 Northern hawkers
A crowd had gathered, including a few lost Alaskans, and they were stoked to witness the finale of this superpark. Not wanting the fun to end, Nick Martini and Matt Walker piled in the car with photographer Matt Stauble and I to try and sneak in one more sunset sesh up at Timberline. Check out Stauble's website as well, http://www.mattstaublephoto.com. He makes photographic sequence edits that will blow your mind when he lets them out of his bag. Thanks for reading, and remember...Everyday is a Saturday.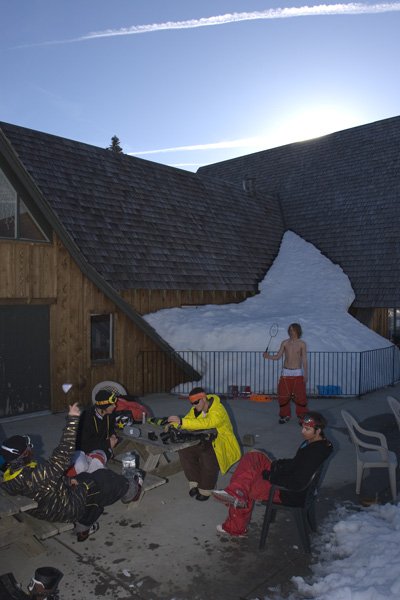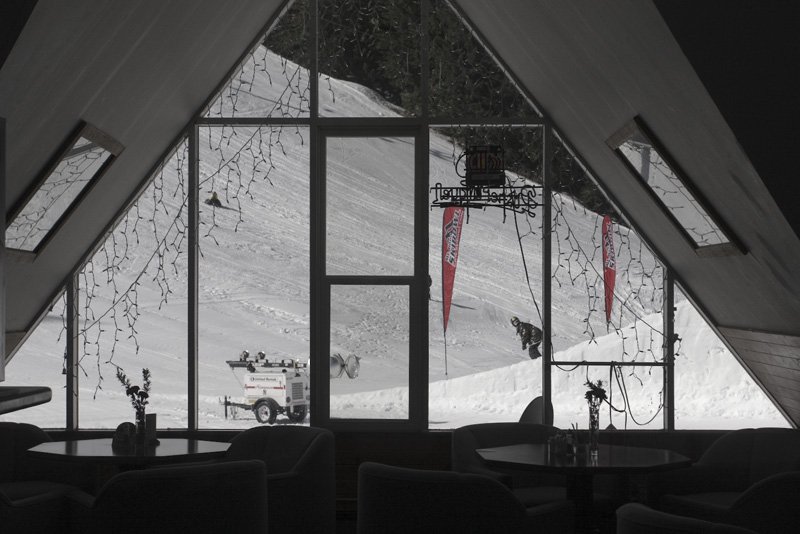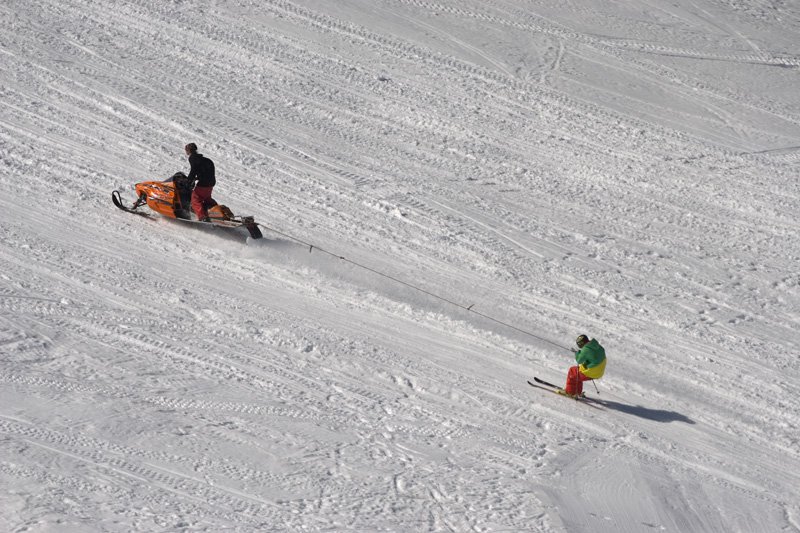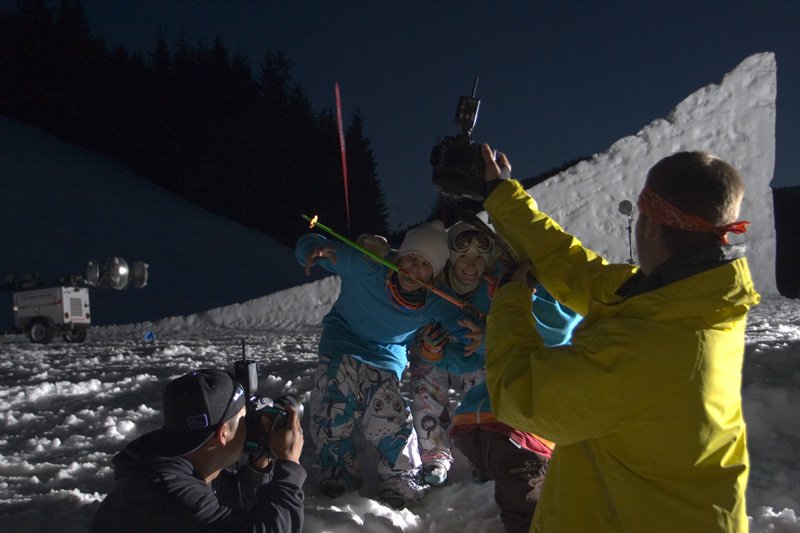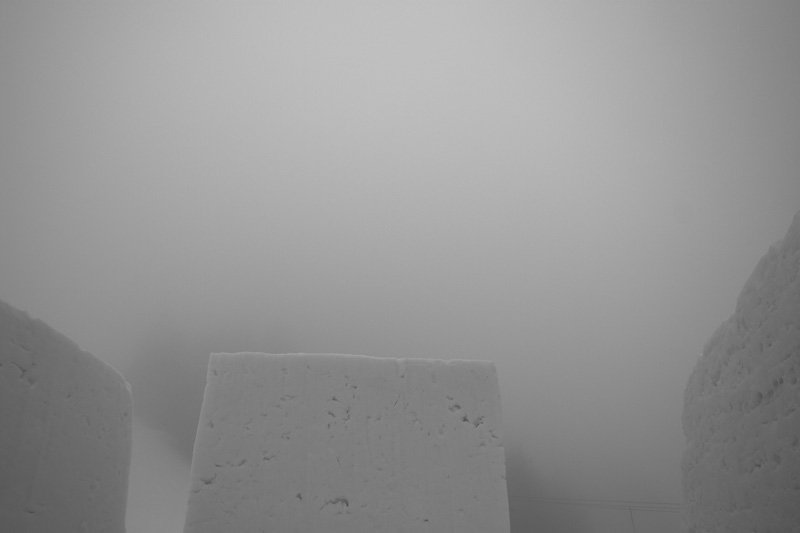 Does this look thug lyfe? Powis + Wells + Hathaway.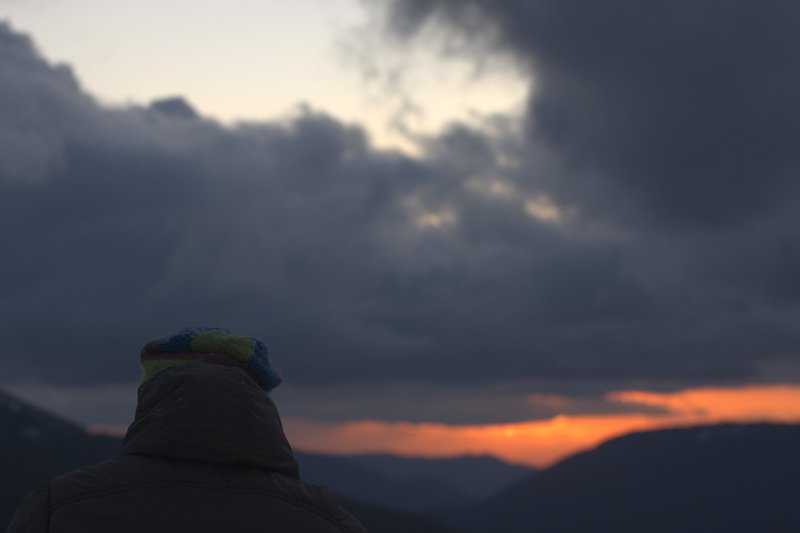 Alport elevated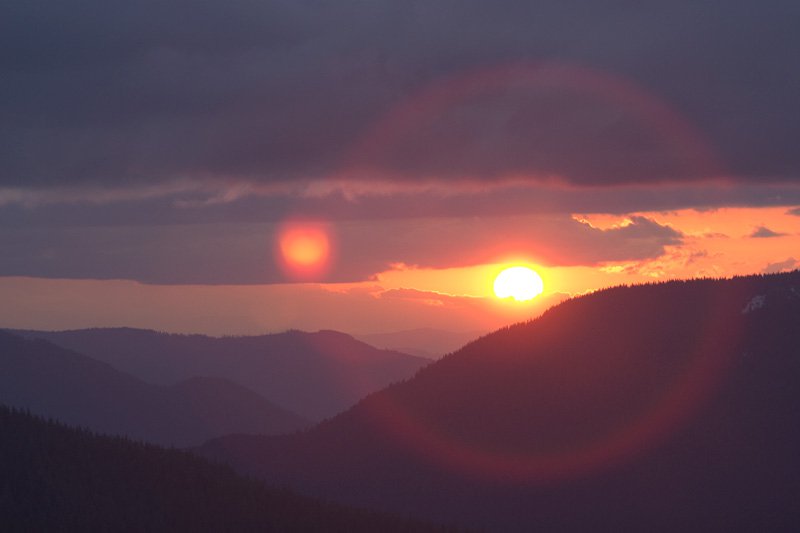 Conclusive
But wait, there's more! A little action preview from my point and shoot...