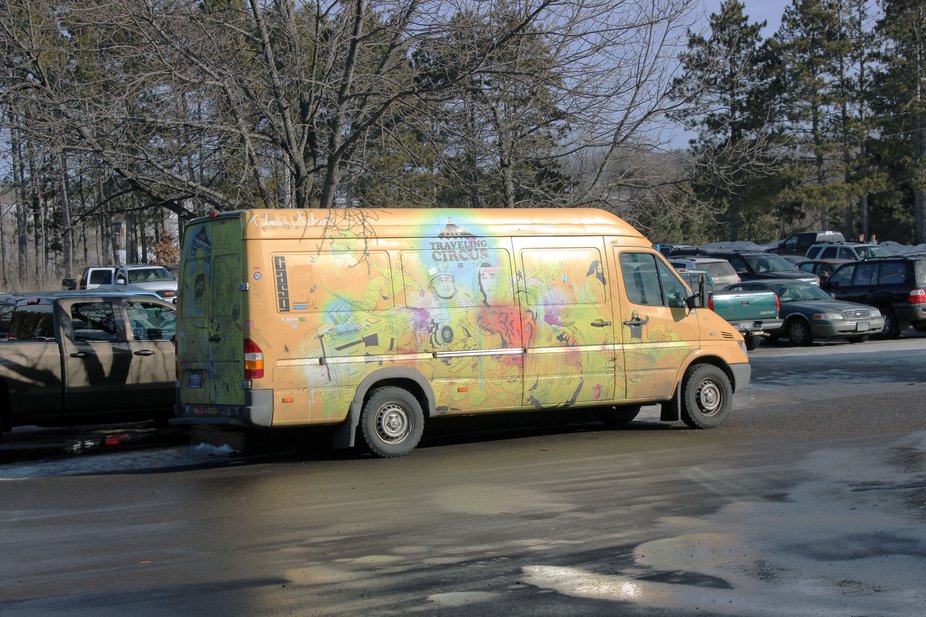 Andy Parry & Line Skis Tell A Friend Tour on Saturday, January 24th kicked off early morning at Trollhaugen Ski Area in Dresser, Wisconsin.
Many of the skiers did in fact tell their friends because it ended up drawing quite the crowd. Andy even wore his nicest outfit...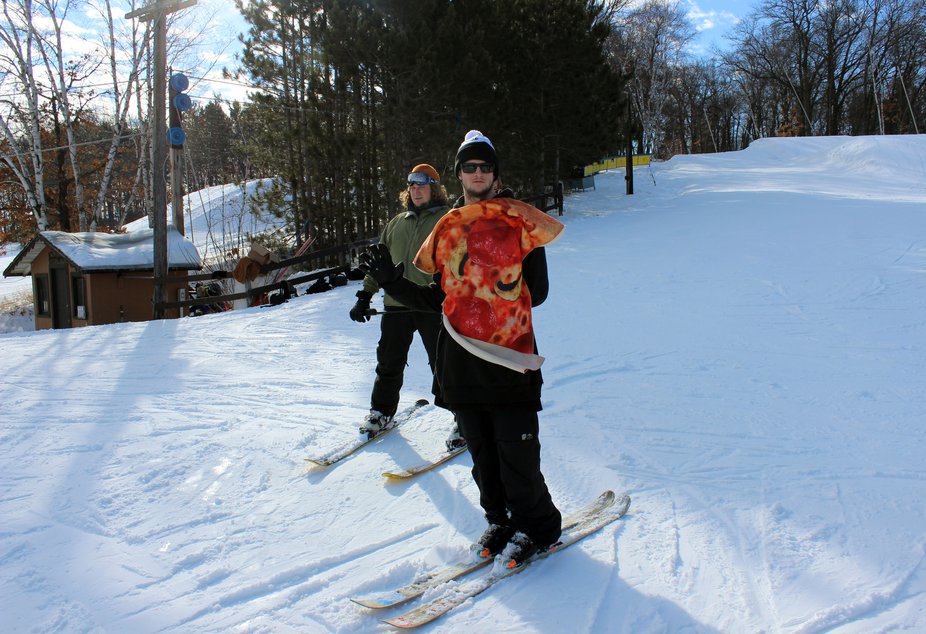 I really believe that the greatest part about the tour is the fact that skiers are inspired by the presence of someone they look up to. One kid even gets to claim that 'Andy Parry taught me how to rodeo 5'. Skiing is all about getting out on the hill with your friends, and as a resort that is normally dominated by snowboarders, the sunny day skiers everywhere vibe led to new tricks and new friends.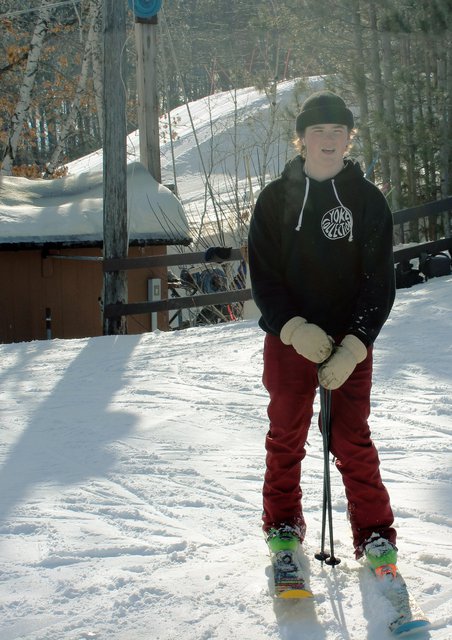 Charlie Dayton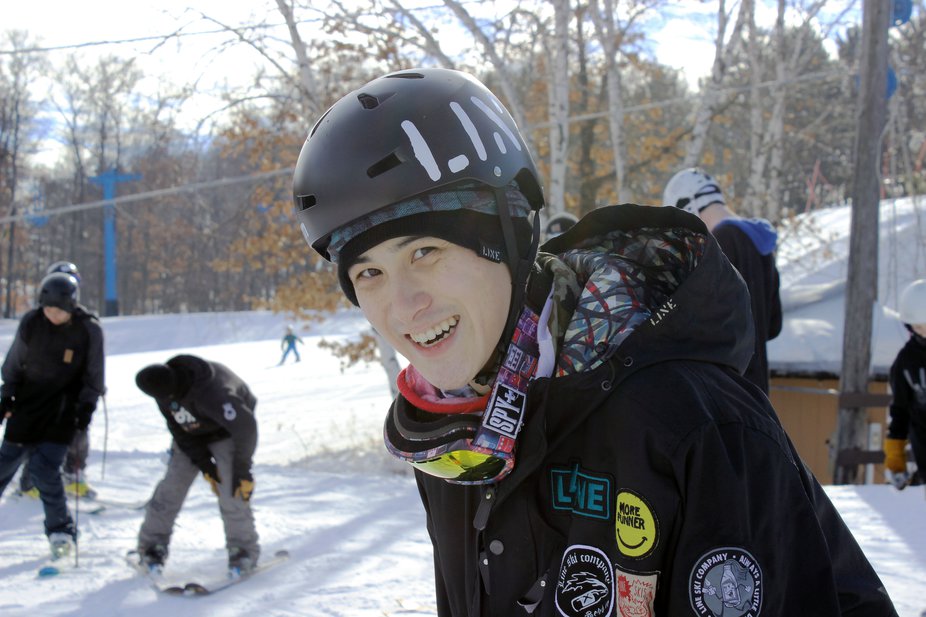 Allen Lam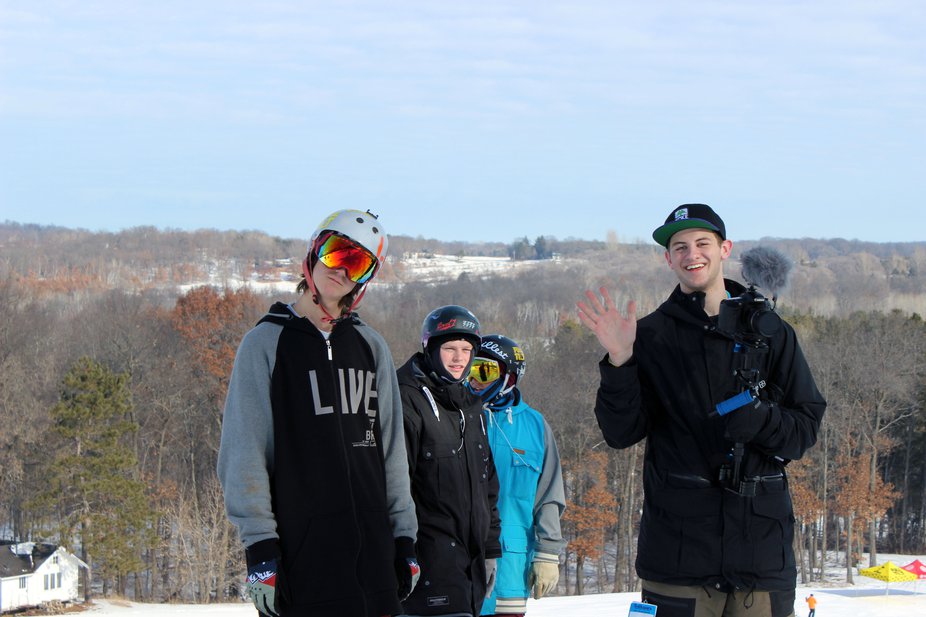 David & Ben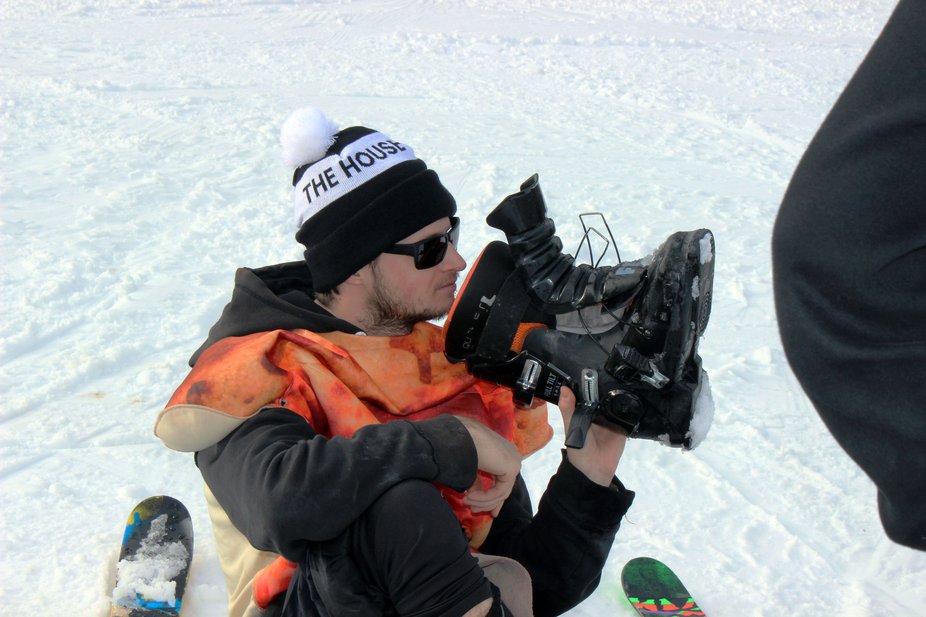 On a scale of 1 to Andy Parry, how do your boots smell?
As we all tired out from seemingly endless hot laps, a congregation began at the bottom for the raffle and pizza.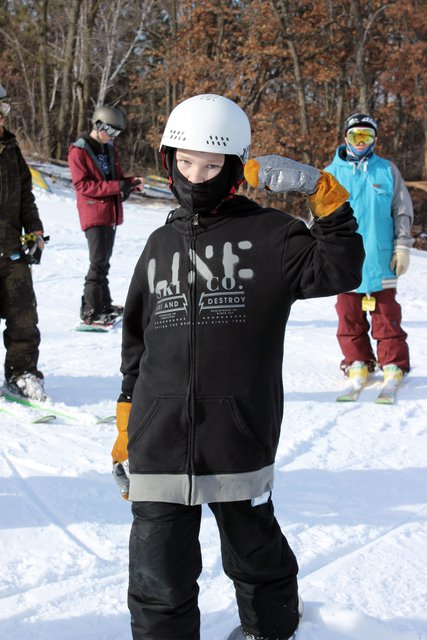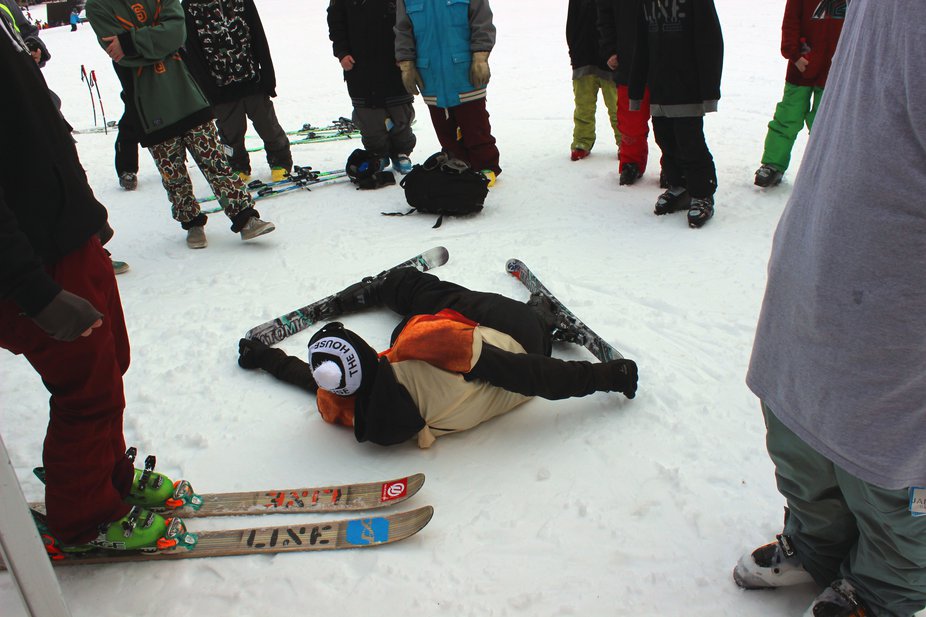 Andy showed off with fun size skis and started some trivia giveaway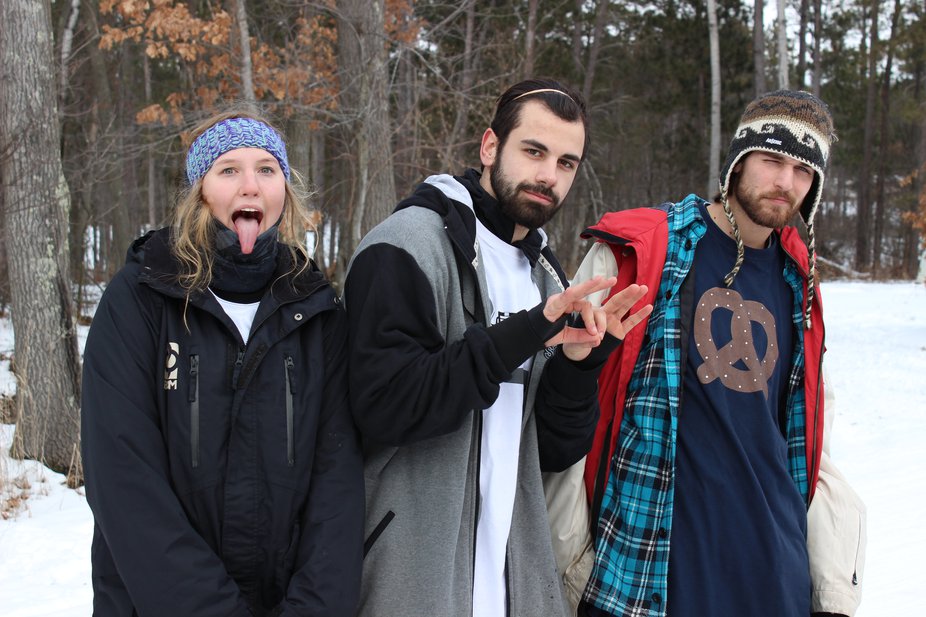 Internet Friends Unite -- Erica, Krotch & Tall-T Dan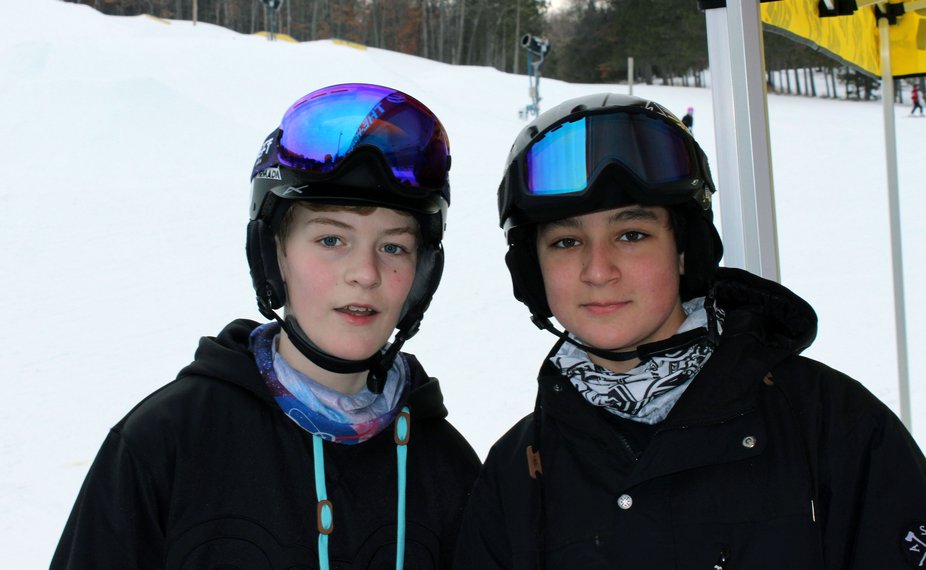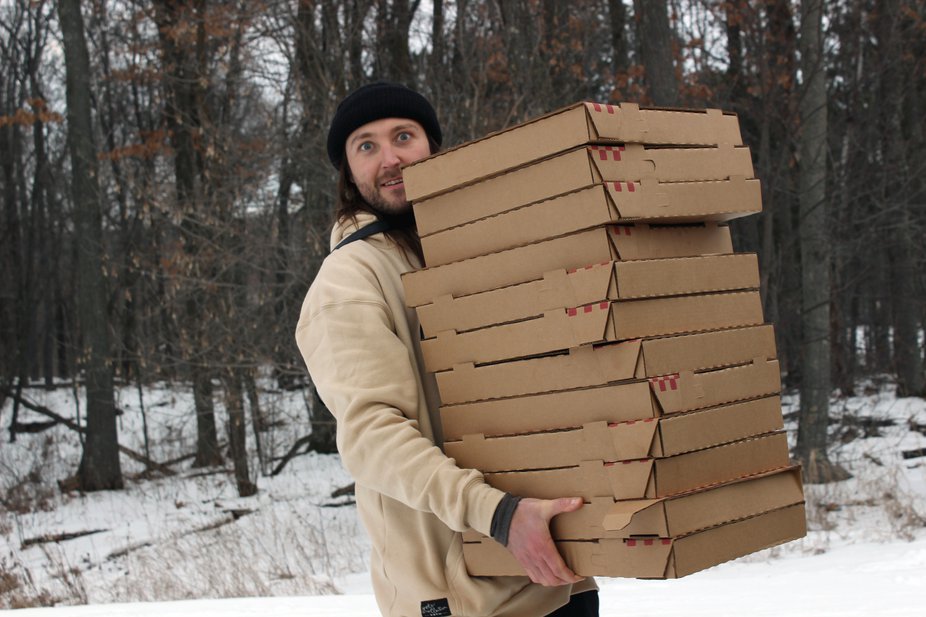 PIZZA!!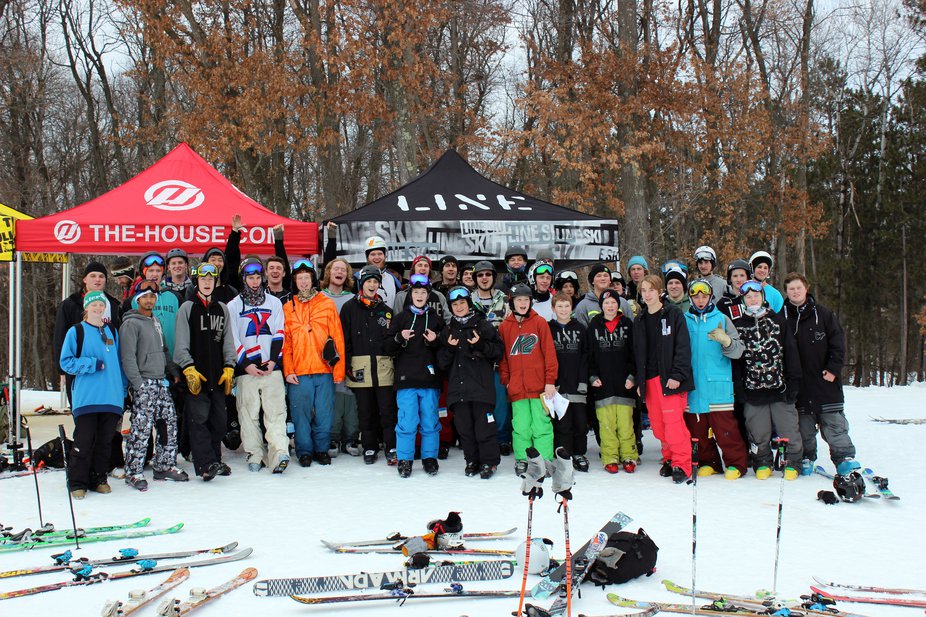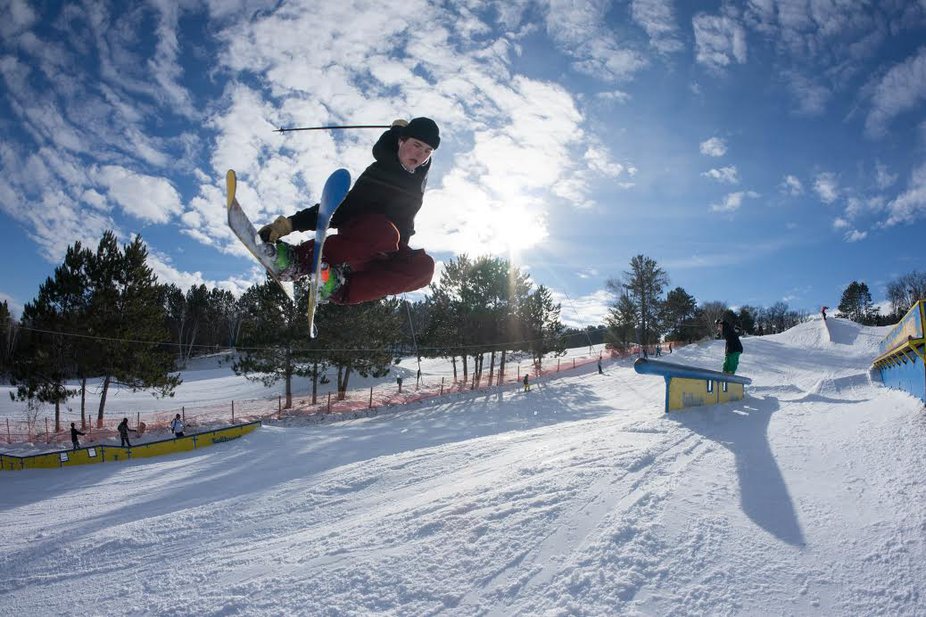 Skier: Charlie Dayton // Photo: Erik Olson
Thanks to LINE SKIS, NEWSCHOOLERS, TALL T PRODUCTIONS & everyone who came out and skied!