The first stop in Minnesota was Wild Mountain Ski Area in Taylors Falls on the evening of Friday, January 23rd. Starting at 4 in the afternoon, the sun soon went down and an under the lights session began.
After an hour of hot laps, Andy gathered the kids and gear for some mini- competitions on a couple of the features. K-fed competitions, maximum number of swaps, and a group favorite, the 'most creative slide' on one of the boxes.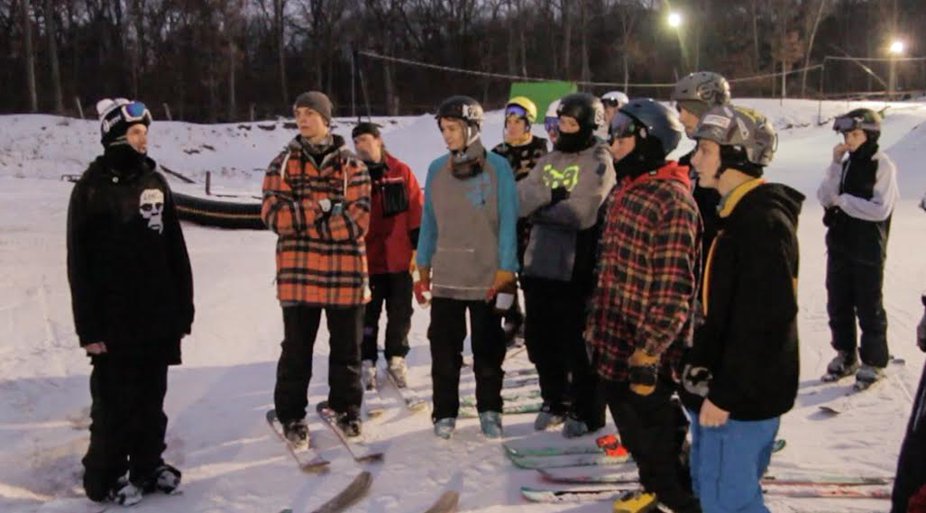 Photo: Ben Morine
Traveling Circus antics began during the competitions; hippy killers, stepping into bindings mid-feature, and other wizardry. Each skier was able to hang out with Andy, Ross, Charlie, Dan, and Erik, as well as local Line Skis Upper Midwest riders Allen Lam, David Duea, Ryan Bennett, & Richard Thomas. Motivation between riders was present, as well as the special opportunity to receive trick advice by some of their favorite skiers.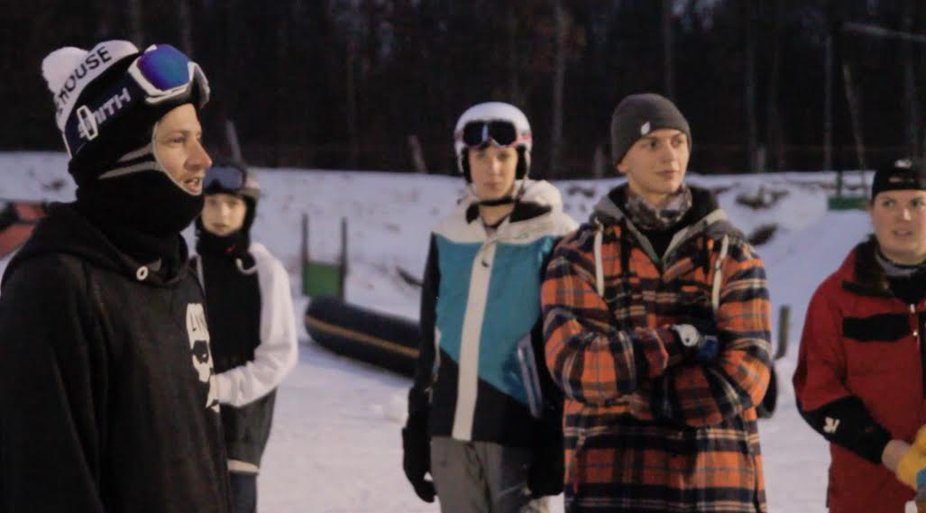 Photo: Ben Morine
We lucked out with weather and didn't have to deal with low, ice bearing temperatures.
Once inside, skiers gathered in the chalet and eagerly anticipated the pizza as the raffle gear was displayed. Every individual was lucky enough to leave with a new ski item to add to their collection. Even better yet, a belly that was full of warm, cheesy pizza.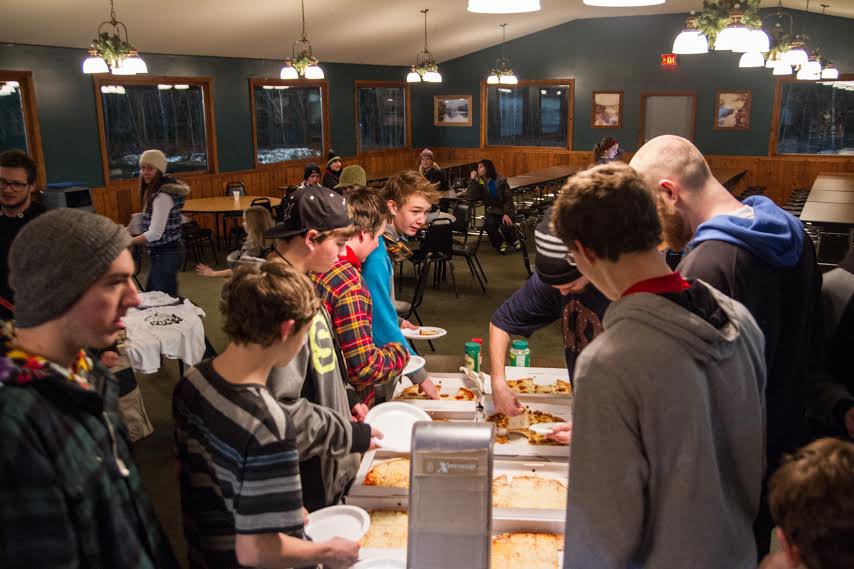 Photo: Ben Morine
Huge thanks to Wild Mountain Ski Area, Line Skis, Newschoolers & Tall T Productions for making the event possible. Wild set the bar high for a Wild weekend in Minnesota!