Words by Cody Lynge
Photos by Charles Spina
So last week we had the entire Global Orage team here in Montreal for our first team trip of the season. Overall the trip was a huge success and I'm thinking that you're going to like the new campaign concept for next season...and not to mention the new gear. Pow!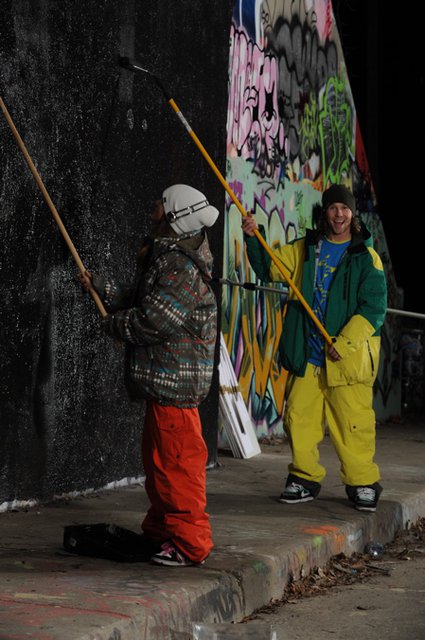 The whole week was a crazy busy time but overall a good experience. First we headed to a legal Graf spot in the mean streets of Montreal where we stayed up till 3am shooting the team in their new gear. They put some serious time into the piece we had them work on and all of them were super involved...even if the temperatures were plummeting below 0 degrees. Kudos to the team who made it happen.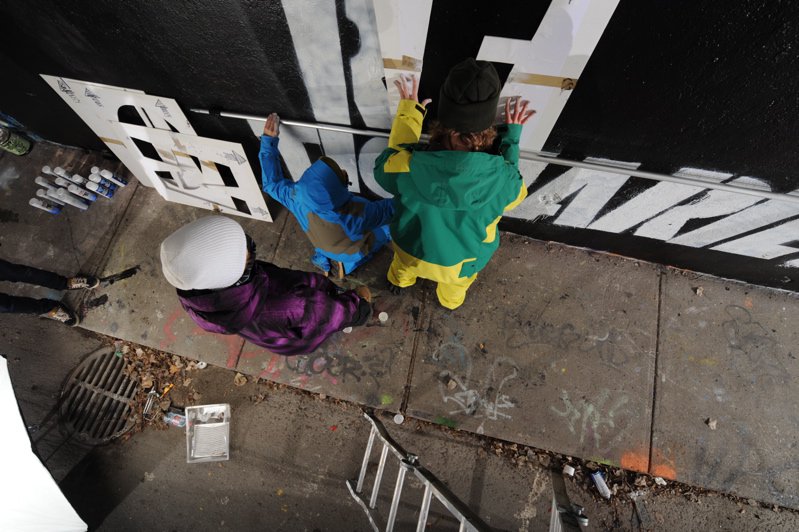 After the Graf piece was done we spent a day in the office discussing the new product and of course discussing product for 2010/2011. That's right; in order to stay on top of things we have to begin designing almost a full two years in advance. Each of the athletes spent some one-on-one time with the design team and from there they'll start putting these ideas onto paper.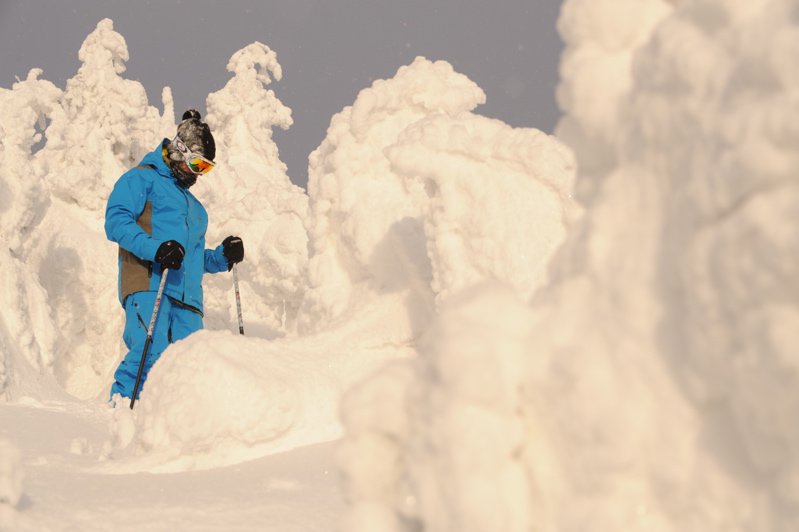 The next few days were spent on snow. We headed first to Mont Saint Sauveur where we met up with the legend himself JF Cusson. Conditions were pretty beat but we had fun spinning some laps. Casabon almost got kicked out of the park too for having no helmet...let that be a lesson to you.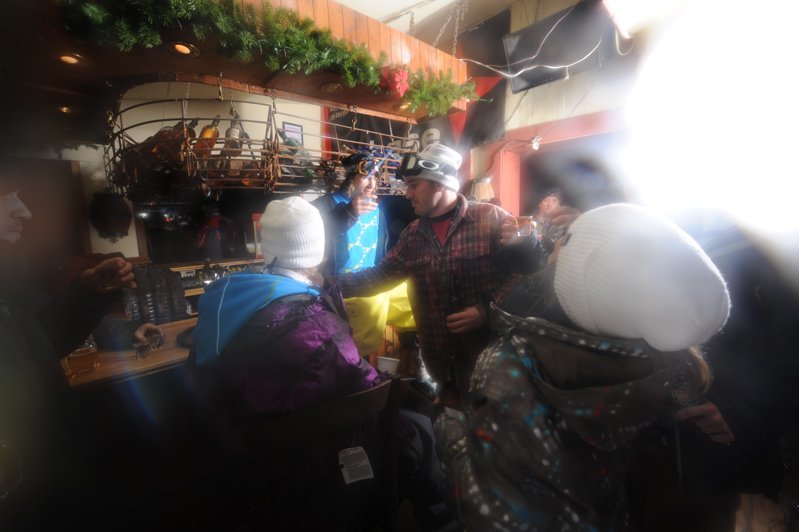 The next day we left early for Tremblant where Simon from the Parks crew was nice enough to put together a mellow setup of a gap to down rail and an up log. Not too bad for early season. Un Gros merci Simon. We were able to bang out a few shots and milked it a little but the athletes were stoked because they hadn't been on snow much this season. After shredding we met up with none other than Philou Poirier who made sure we were good and sorted at Le P'tit Caribou...If you haven't heard about the summer camp Philou is doing in QC then look into it...badass idea I tell you.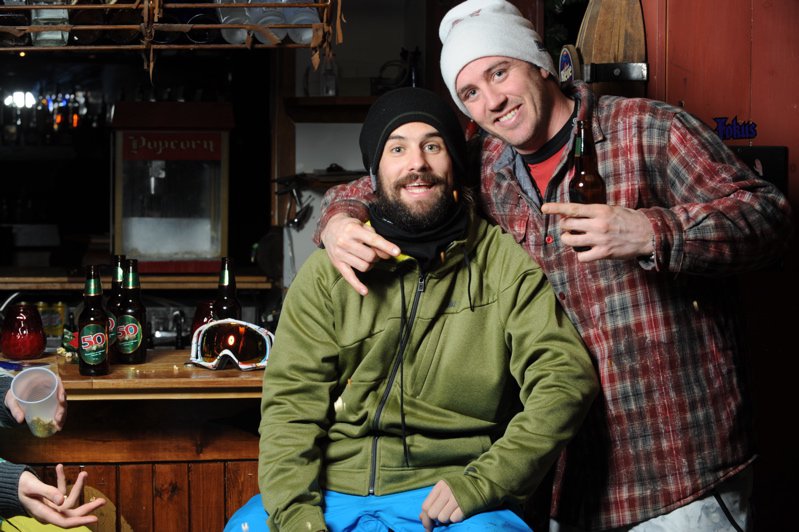 In and amongst all of the photo shooting we played a few car games...you know the ones, the ball game, rock scissors paper, the penis game where you replace one word of a movie title with the word penis. It sounds ridiculous and it is. Give it a try.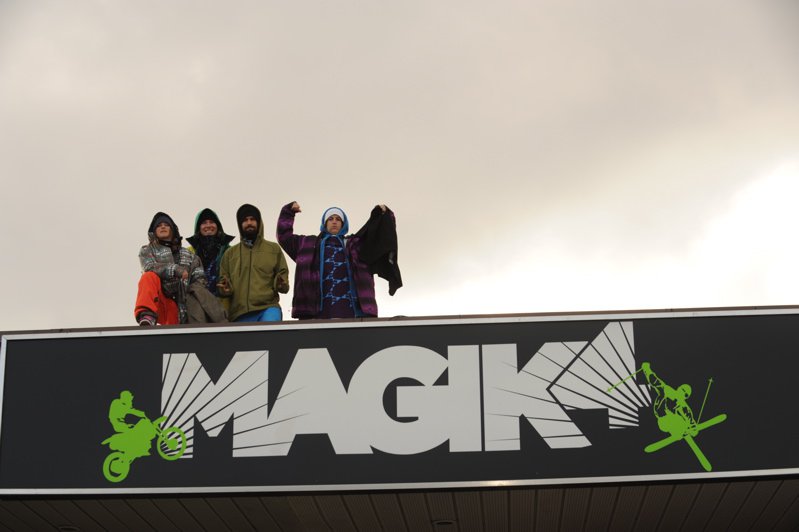 On Saturday we spent pretty much the whole day visiting some stores in the Montreal area. We visited XS, Magik4 and Axis where we met up with Frank Raymond and Vincent Dorion...good to see you both. After that Charles our photographer had an idea to shoot something in the Old Port...just as we got setup we were kicked out by Port Authority..."whatever dude, its for a school project...I swear".
Sunday we had a few more things to take care of before we all had to get back to the real world so we went out in -30 degree weather and proceeded to get busy in a few other locations with pasted posters and bus stop graphics. I won't say much more than that for now...you'll just have to wait.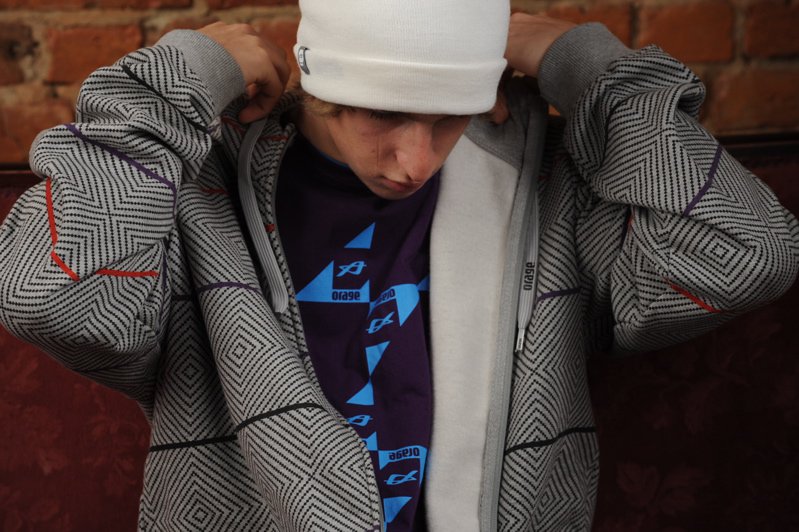 It was great seeing everyone again and a big thanks goes out to Charles and Chuck, Fred and Francis, Philly B and of course JP, TJ, Michelle and Phil. Also, for those of you who didn't keep track, we met up with almost the entire New Canadian Airforce while here...not a bad week for a bunch of ski bums.
Short and Sweet! See you later.