words and photos by Cody Lynge
Hot Diggity Dog was the theme of this past weekend's event at Camp Fortune in Chelsea, Quebec where Orage pro TJ Schiller showed up in fine form to hype the local kids and park grom's alike.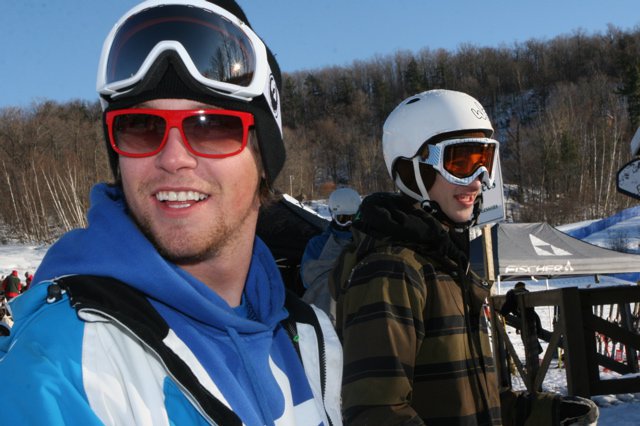 TJ happy to have his new Dragon's in the beautiful Ottawa sun.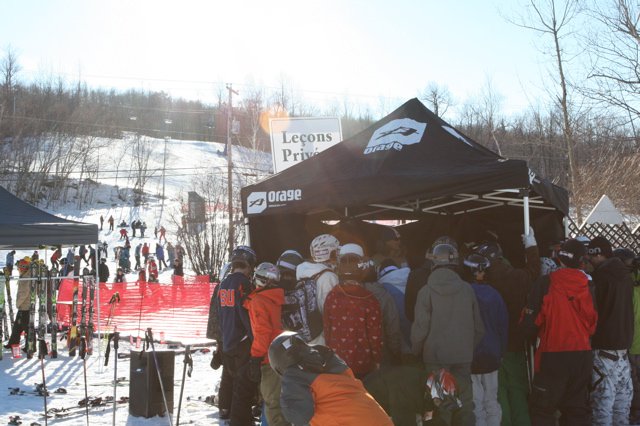 The Orage tent heating up
Over the course of the day we had almost 200 visitors to the Orage booth and stoked the locals with Orage bandanas, t's, a chance to win a trip to Retallack Lodge and free Hot Dogs! "I've never seen anyone cook up 200 hot dogs in such record time," exclaimed one rowdy park rat!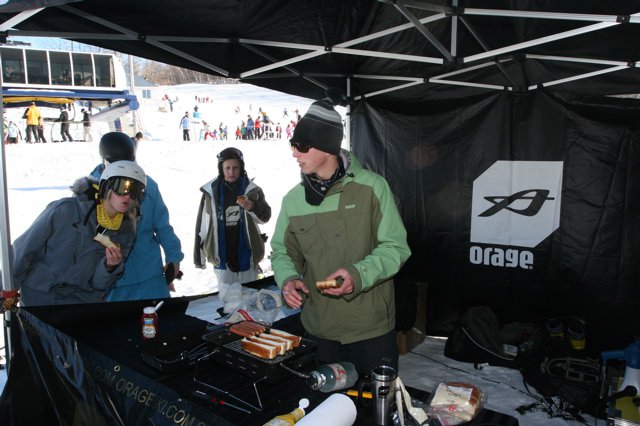 Grill Master, Cody Lynge
With Camp Fortune marking the halfway point of the Pros and Powder Tour this year we really did our best to bust out the big dogs, or buns. no big guns…that's it! We held remote control snowmobile races, watched kids get crazy for free gear, had TJ sign autographs until the posters ran dry, cooked up them hot diggity dogs and let's not forget the shredding and more shredding.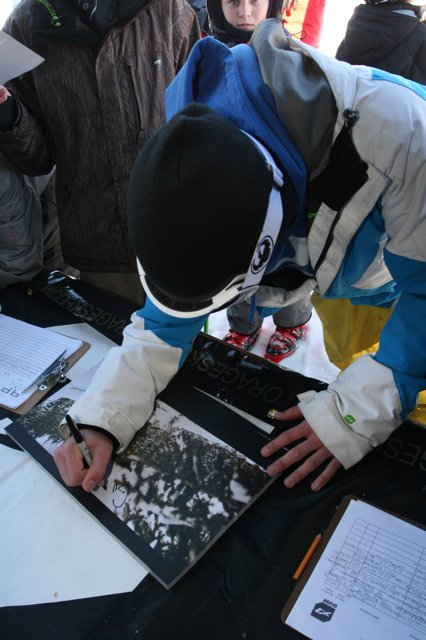 Autograph time for TJ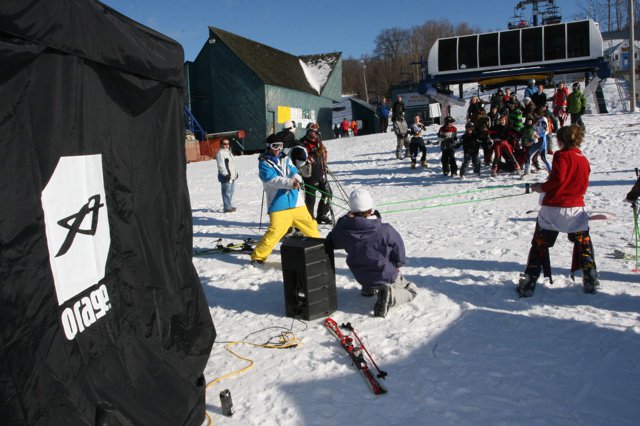 The Sling King tossing out free product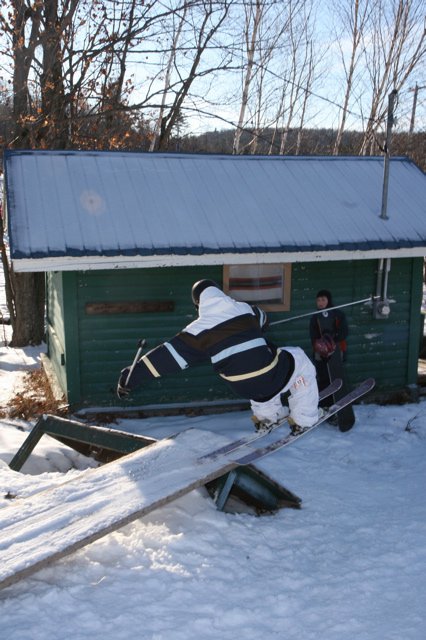 Gettin steezy on a little bench just next to the tent
Camp Fortune and the rest of the region had received terrible rain leading up to the event and many thought the event wouldn't happen. Lucky for us the weather was primed and ready to go with the sun shining on our little faces making the day a glorious event for all. To be honest, in the last two years of running this event I've never had anyone come up and thank us for coming…until now!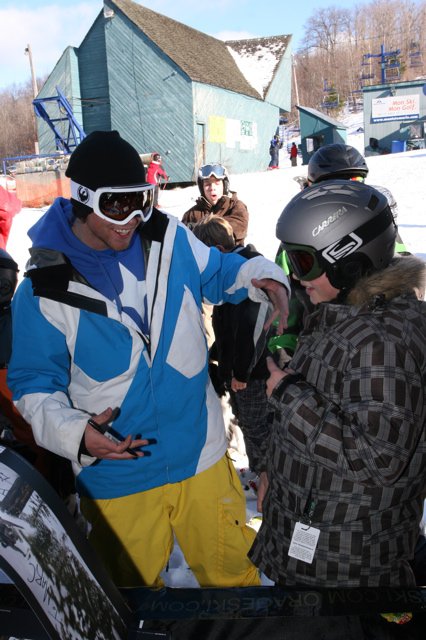 TJ making friends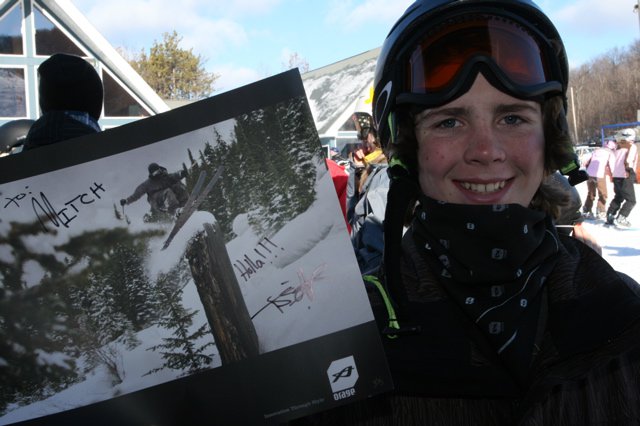 Mitch is stoked!
Orage and our partnering brands Volkl, Marker, Tecnica, Retallack Lodge, Newschoolers.com and SBC Skier Magazine have much love for Chelsea, Quebec and Camp Fortune's Erin Boucher and Peter Suderman. Check back for more event details. The next three of these stops are going to be off the hizzy!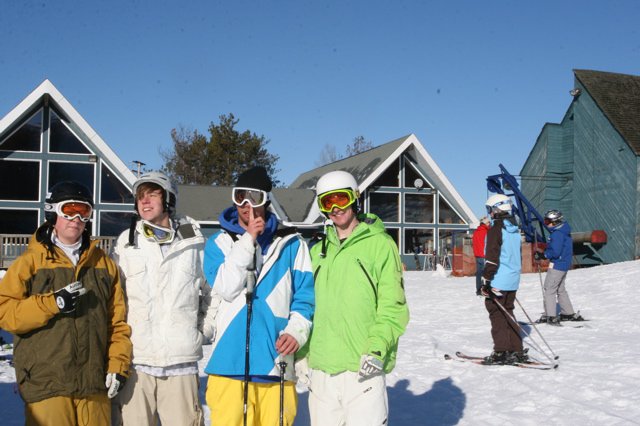 Nose picker
Just around the corner, Boyne Falls, Michigan…later!
For more details Visit us at http://www.orage.com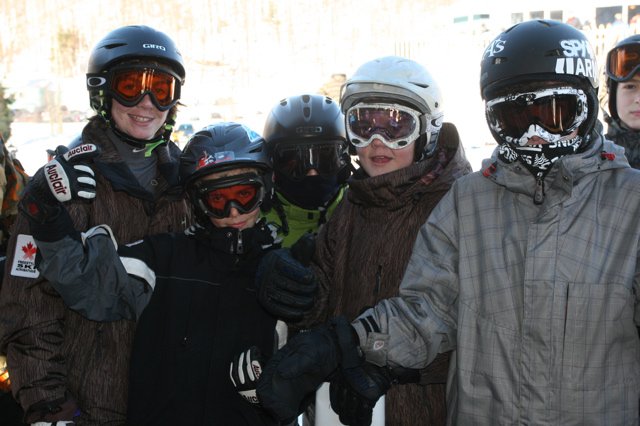 Local shredders from the Camp Fortune Freestyle Club. Thanks for coming out boys!