With the Orage Masters 8 scheduled to crash land in Sun Valley April 4-6th, 2013 seven out of eight competing teams have confirmed their attendance at the "craziest scene skiing has ever seen." In true Anti Comp fashion, Orage has once again gone against the grain by offering up the 8th invitation to the masses.
Through the magic of the interweb, any crew of 4 skiers can submit a video on the Orage Elite 8 Facebook page that shows why they deserve the coveted 8th slot. Fans are encouraged to log on to the contest page and cast their vote by Liking their favorite video. On March 15th 2013, Orage will review all submissions and determine which lucky crew will be dubbed the "Elite Eight".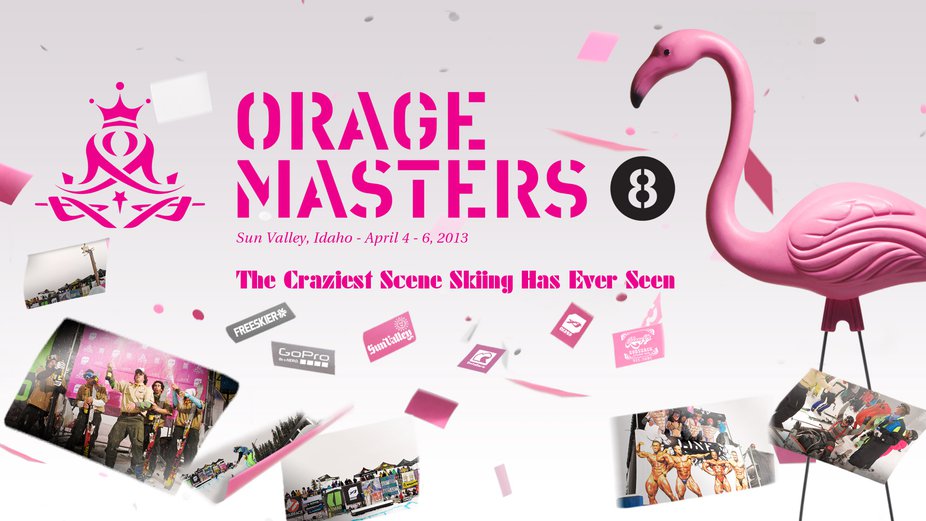 The winning crew will be awarded a $2,500 travel budget to get to Sun Valley for the competition, all-expenses paid accommodations during the 3-day event, and most importantly, an official invitation to compete on the main stage for the $10,000 first place prize presented by GoPro.
Joining the stacked roster of confirmed teams from Level 1, Stept, 4bi9, Inspired Media, Traveling Circus, Toy Soldiers, and the Kids, the "Elite Eight" will need to bring their A-game if they want to hold their own in freeskiing's "funnest flamingo-laden spring time event".
http://www.youtube.com/watch?v=8qI52seCnu0
Could the "Elite Eight" be comprised of skiing's next big crew, a team of salty washed up old-timers, or just a bunch of clowns who can't ski worth a damn but are fun as Hell to watch? We'll have to wait until March 15th to find out...