Orage is proud to announce a freshly revised and refocused team. A collective of diverse, accomplished and influential athletes that represent Orage's continued focus on defining the current state of the sport. Blending new faces with Orage's most established veterans, the Orage team boasts the best of the new generation and now one of skiing's most elite female freeski teams.
Simply stated, Orage has a diverse team. "At any given moment there's a hundred different athletes doing a thousand different things promoting our sport in a million different ways. The formula that applied to a team 10 years ago no longer exists. Skiing is as diverse as its athletes choose to make it and Orage is a diverse brand living to evolve. You have to continue to change if you're going to stay relevant and our new team of riders will help us stay relevant in ways we never have before" comments Felix Rioux, recently appointed Orage Team Manager.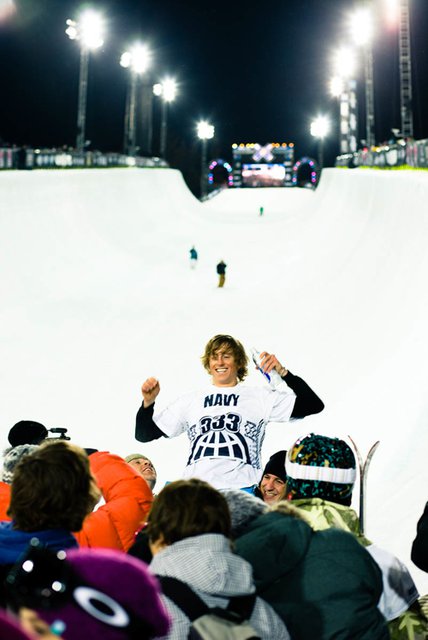 Xavier Bertoni. photo: Nate Abbott
With the recent addition of Xavier Bertoni, French gold medalist (X Games 13 Superpipe) Orage hinted at signs of team expansion. But that was just the tip of the iceberg.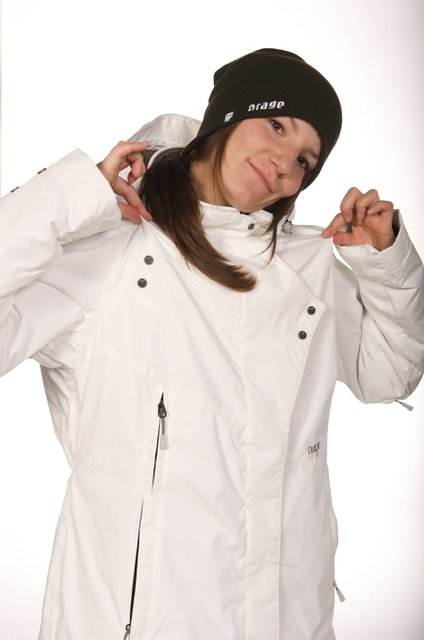 Kaya Turski. photo: Felix Rioux
Orage is also proud to welcome Jess Cumming and Kaya Turski to the pro team. Colorado's Jess Cumming is one of skiing's most decorated and recognized female pipe skiers and Kaya Turski, a Quebec local, is single handedly changing the face of female park skiing. Joining veteran athlete Michelle Parker, Orage's expanded female team will spearhead an upcoming campaign focused specifically on women to further support the brand's direction as one that sees the need and value of putting women in the driver's seat.
Jess Cumming. photo: Jeff Schmuck
"Orage has always supported and pushed the women's movement in skiing. From product that fits, feels and performs unlike any other, to our mandate that each team competing in the Orage Masters include at least one female competitor on the roster. Orage will now back and support the women's market with one of skiing's most decorated and diverse teams. Michelle, Jess and Kaya are three of skiing's most influential athletes and now the three will work in direct contact with our product team to continue Orage's evolution of women's product" says Mike Nick, Orage Marketing Director. "The idea is simple; it's our goal to offer the best product for women, developed by the best equipped women in the sport."
Orage also has a strong belief in its development program, case in point; Taylor Seaton who has gone from local Colorado rider to Dew Tour standout will now lead the charge alongside Bertoni as Orage's Superpipe duo.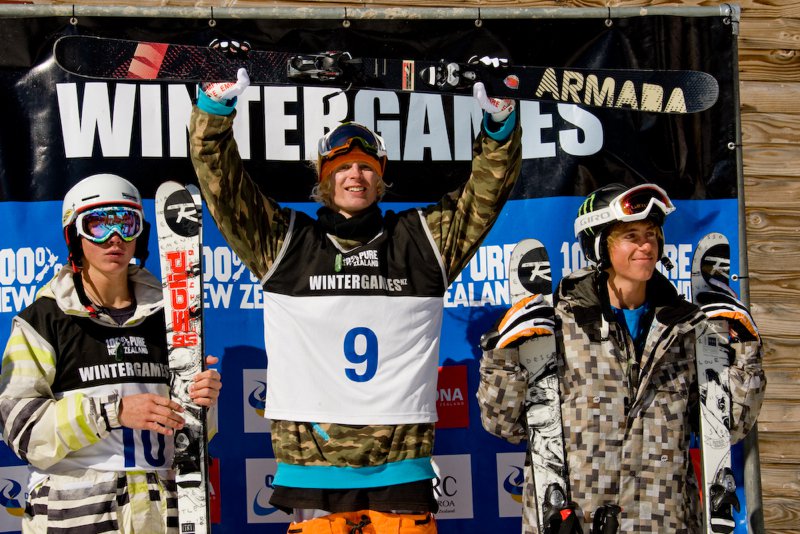 Taylor Seaton. photo: Camilla Stoddart
With the North American winter on the horizon, Taylor has already taken two podium spots within the past ten days at the NZ Open and the NZ Winter Games where this past weekend both Taylor and Xavier shared podium spots taking first and third place respectively.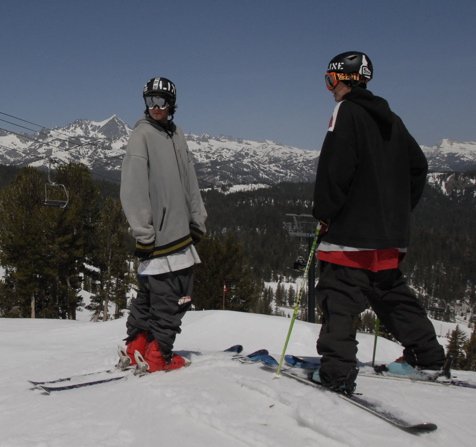 Andy Parry & Will Wesson. photo: Daniel Hansen
Adding to the team's core made up of JP Auclair, Phil Casabon, Xavier Bertoni, Taylor Seaton, Michelle Parker, Jess Cumming and Kaya Turski, Orage is stoked to represent some of the most unique and talented personalities in skiing. With athletes like Will Wesson and Andy Parry, best known for their Traveling Circus webisodes, Max Hill who fits the Orage mold by refusing to fit into a mold, Banks Gilberti and Matt Margetts and a host of supporting talent across North America and Europe, the Orage team is diverse, talented and ready to make a major impact on both the Orage brand and the sport for years to come.