A Guest Post By Kristen Simental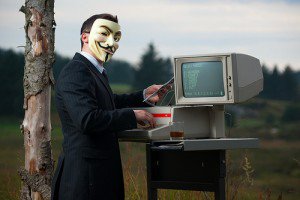 Image by Stian EikelandWhen I decided to get serious about marketing, I did some research and felt that online marketing was the way to go. All right, I saw that everyone else was doing it. In the course of a year, I thought I was paying for advertising, but I was actually buying an education.
I quickly put my business listing on every photographer and wedding directory out there; from the big names to dozens of little guys. I paid to be listed on The Knot, Wedding Wire, WedPlan, and SnapKnot. I also paid for advertising on Facebook. I uploaded photos and wrote a cute bio. I was on every social network you can think of and made an honest attempt to keep them all updated. I felt like I was finally doing something right. I was serious, organized, and I was spending money. What could go wrong?
Months passed and my interest in these sites began to wane because nothing was happening. If you build it they will come, right? Well, I built it, but they didn?t come.
My biggest mistake was thinking I knew how to market. I didn?t go to school for it and frankly, I?d never done it before. I was just copying what I saw others doing. How could it fail? Wouldn?t someone accidentally land on my profile page, see my work, freak out with excitement, and call me immediately? Turns out, it doesn?t work that way.
I began reading books on selling myself and everyone was saying the same thing: Your best business comes from referrals, your best clients are your current clients. I?d heard this before, but I wasn?t living it. However, when I thought about it, it was true: My best business did always come from referrals and while I was great at customer service, I wasn?t exactly making my clients feel like the rockstars they are. I was so focused on looking for new clients, I wasn?t taking care of the ones I had…at least, not as well as I could have.
My second biggest mistake was thinking clients would come to me. If you visit these directory sites, you?ll find them as overwhelming as I did. Thousands of photographers all hoping the same thing you?re hoping: Bride sees your page, loves you instantly, picks up the phone, you?re hired, all is right with the world. The problem is, vendor directories work for those that can afford to place their profiles at the top of the list. If you?re just starting out, you?re anxious to get working which means you?re willing to make a few financial sacrifices, convinced that since everyone else is doing it, it must be working. In any other case your work will absolutely speak for itself, but when it?s jumbled up with 10,000 other photographers frenzied for the same potential customers, it becomes eat or be eaten. It?s an over-saturated market and you become the proverbial needle in a haystack.
It became crystal clear that these directory sites make their money through advertising, selling higher tier plans to vendors, and getting you to buy more of their services. It stands to reason that if you?re hovering at the bottom rung, you?ll get less attention from potential clients – if they can find you. Furthermore, if you?re able to buy top tier plans, it kind of means you?re already making the money to afford it. And when you do finally pay for the top tier…guess what? You?re not alone. So what do the rest of us do? Cross our fingers?
The online marketing system seems to be feeding itself on rookies like me who are offering themselves willingly into a massive, dark sea of obscurity. It ended up costing me thousands of dollars I could have put back into my business in the form of new equipment or hey…how about new shoes?
Does this mean these sites are worthless? Just because they didn?t work for me doesn?t mean they won?t work for you, but I don?t recommend spreading yourself thin the way I did. Pick one or two directories you respect and do your research. I particularly like the ones created for and by photographers. You must also realize, you can?t just upload a few pics, write a cute bio, and walk away. You get what you put into it. Keep it updated, tell your network about it, offer deals, give it your all. At the same time, if you?re just starting out, you can?t expect to compete with XYZ Photographers who?ve been in business for 10 years, have a massive portfolio, and have the cash to put into advertising. While you?re building your way up to that point, treat your clients like Kings and Queens, but don?t do it because you want more business from them. Do it because, as paying clients who chose you out of thousands, they deserve it.
Whenever I try something and fail, I ask myself:What could I have done better? In this case, I put all my faith into online advertising and less faith in myself. Never forget, this is a service industry and the best form of advertising is the kind you don?t pay cash for.
Kristen Simental is a wedding and portrait photographer based out of Los Angeles. You can see her work at http://www.kristensimental.com
Post originally from: Digital Photography Tips.
Check out our more Photography Tips at Photography Tips for Beginners, Portrait Photography Tips and Wedding Photography Tips.
Online Marketing for Photographers: The Lessons I Paid For