Setting the bar for Australian freesking, the Toyota One Hit Wonder Down Under has been announced as the first ever Australian event to be ranked on the AFP (Association of Freeskiing Professionals) World Tour, as the Big Air event gets set to return to Thredbo in the NSW Snowy Mountains from September 11th to 15th.
"This event provides our talented Australian snow sports athletes a great opportunity to compete alongside the world's best freeskiers. With several of our athletes medal hopefuls for the 2014 Sochi Games and others vying for selection, the Toyota One Hit is the perfect platform for our contenders to hone their skills and make a mark on world rankings." says Ramone Cooper of Ski and Snowboard Australia.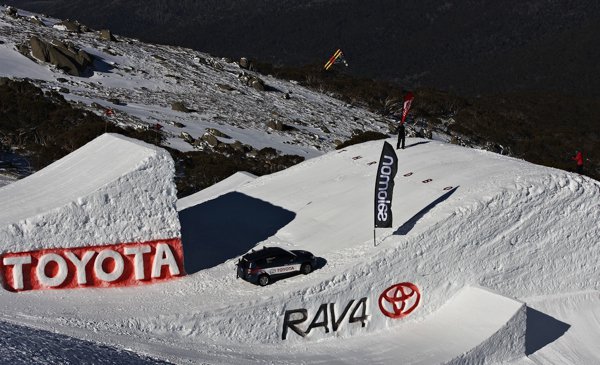 Jossi Wells. Photo by Freddy Fawcett
This year the week-long jumping window will play host to three competition days, including a knockout final judged by a panel of AFP head judges, giving competitors the chance to add points to their overall AFP world tour ranking (http://www.afpworldtour.com). The original people's choice event will again return, where the top ten skiers from the previous day will be invited back for the public to decide their favorite crowd-pleasing trick via an online vote. With over $20,000 in the prize purse, expect some mind-melting acrobatics off the 100 foot jump, constructed by world renowned terrain park builder and Thredbo resident, Charles Beckinsale.
 
Public voters also go into the draw to win the 'Ultimate Winter Prize' worth over $10,000, including an all-expenses-paid holiday for two to Hakuba Japan staying at the luxurious Phoenix Hotel, a complete Salomon ski or snowboard package and an all new GoCam wearable waterproof HD camera.
Jesse Houghton. Photo by Darren Teasdale
Details of the third day of competition are scarce at this stage, though there is speculation that in typical alpine-spring-fling-fashion; wigs, denim and/or burrito outfits will be mandatory for all invited skiers and snowboarders. No doubt more information will become available closer to the date.
 
Event Director, Tim Myers, envisions that 2012 will deliver another level of awe-inspiring big air action to the world. "I'm very proud that what started four years ago as an athlete-driven grassroots event is now the first Australian event recognized and sanctioned by the international governing freeskiing body. This is a milestone that could not have been achieved without the support and effort of the sponsors and event crew, the majority of whom are locals here in the Snowy Mountains and have been involved since the beginning."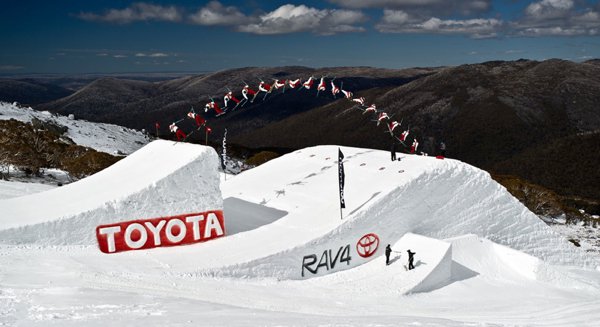 2011 One Hit Wonder Down Under Champion Gus Kenworthy. Photo by by Joeseph Purdam
 
Last year, Gus Kenworthy from Telluride, Colorado was crowned the 2011 winner against the likes of free-ski superstars; defending 2010 champion Bobby Brown, AFP champion Jossi Wells and Joss Christensen, as well as Salomon Australia teammates and brother combo Jordan & Jesse Houghton. The 2011 event will be highlighted as part of a one-hour television special called Generation Snow which will be broadcast on Channel Nine, July 22 at 1.30pm.
Athlete registration for the Toyota One Hit Wonder Down Under is now open at http://www.onehitwonderevent.com/register.