I just stumbled across the final edit from the One Hit Wonder event that i was at whilst in Australia last month. It was such a cool event to be involved with and you can see how the chilled vibe attracted some insane action. The double front flip with superman in the middle gets me every time! This video is so good,  well worth 5 minutes of your time.
Its a good time to start getting stoked for the up and coming winter and this video comes at a perfect time for people attending London Freeze this weekend. I was asked only yesterday to go and shoot the event for Bravoski with Japan being represented by skier Shinji Osada. Here's a photo of Shinji i took back in July up on the glacier at Les Deux Alpes.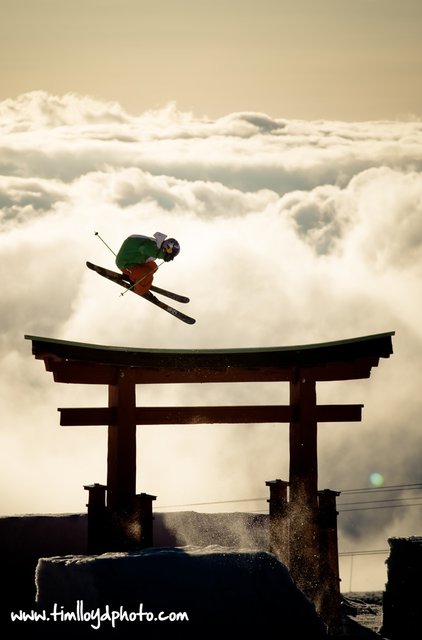 So yeah, my bags aren't quite packed but will be jetting back to the UK tomorrow with a brief 12 hour stint to look forward to in Zurich – the pitfalls of booking a ticket so late! check back next week for a review of the weekends events. In the meantime you can get all the latest news by becoming a fan on Facebook, subscribing to the blog so you never miss a beat or getting all the "breaking news" by following me on Twitter.