Words by Kate Richards & Brianna Power
Photos by Darren Teasdale & Joe Purdam
With day one swept under the rug due to weather, the finalists of the One Hit Wonder Down Under could hardly be contained as overnight the rain turned to snow and they woke to a bluebird day at Thredbo Resort, and a perfectly groomed, seen-to-be-believed jump.
As the athletes stood at the base and visualised their first hit off the 100-foot, four-storey-high Charles Beckinsale-built behemoth, there was an audible murmur of nervous chatter and apprehension.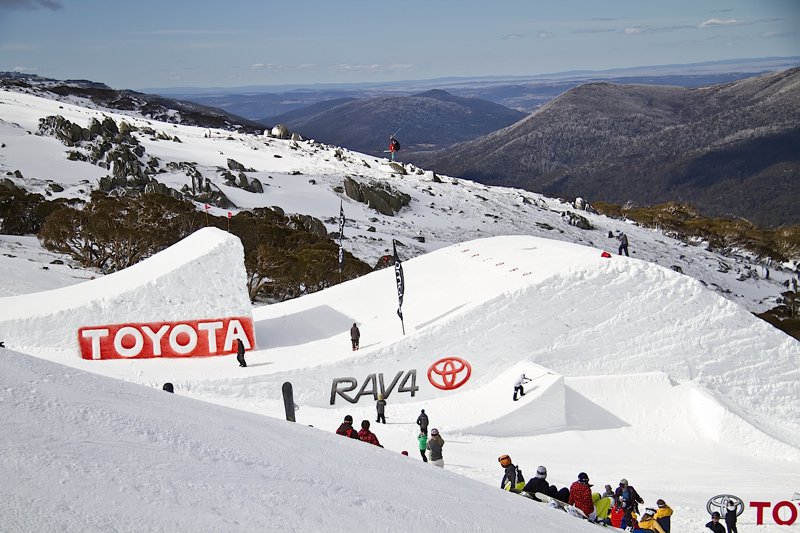 Bobby Brown
With speed checks underway and just a few warm ups on the 65-foot practice jump, the athletes wasted no time getting to work on producing some of the world's most aesthetically pleasing tricks for the cameras.
Five invited young guns from Skiers Junction, all aged 15, also joined in the warm-up session alongside their local and international heroes, who no doubt provided inspiration for Australia's future freeskiers. The standout of the group was junior Salomon team rider Ollie Immurs with his clean grabs and smooth style.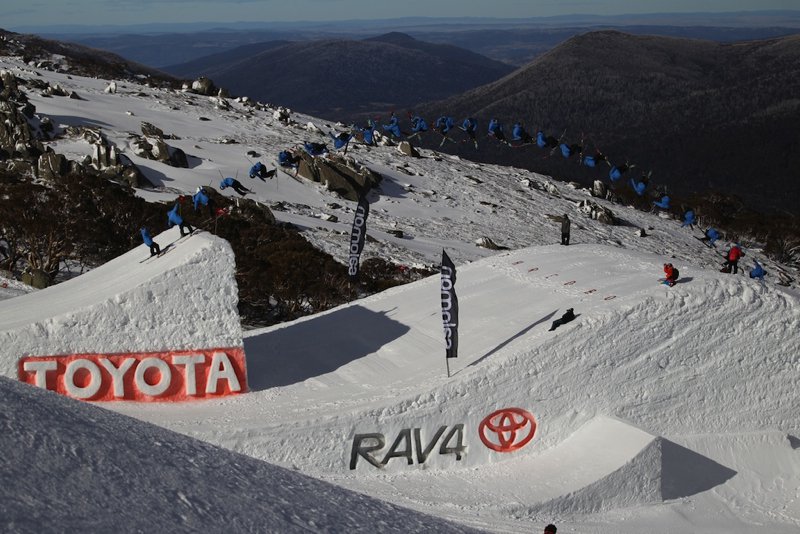 Jesse Houghton
Local Jindabyne crowd-pleaser, Jesse Houghton launched into a dramatic, laid out front flip and then later a double cork 1080 mute grab. Older brother and fellow Salmon team rider, Jordan Houghton, equally impressed with his double cork 1080 high mute grab.
2010 reigning champion, Bobby Brown, nailed the trick of the day with a switch double cork 1440 mute grab to japan.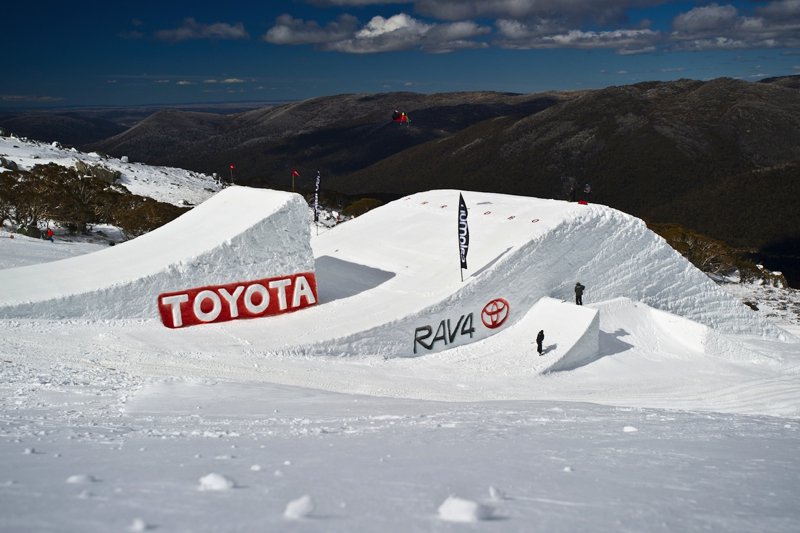 Bobby Brown
Day two was an unfortunate early end for Chris Laker, who came unstuck as he attempted a triple cork and was taken down the mountain with a serious shoulder injury.
Yet it was Anna Segal, the only female competitor in the competition and Australia's freesking princess, who was the crowd fave, hitting the massive jump with a 360 mute grab to huge applause from spectators.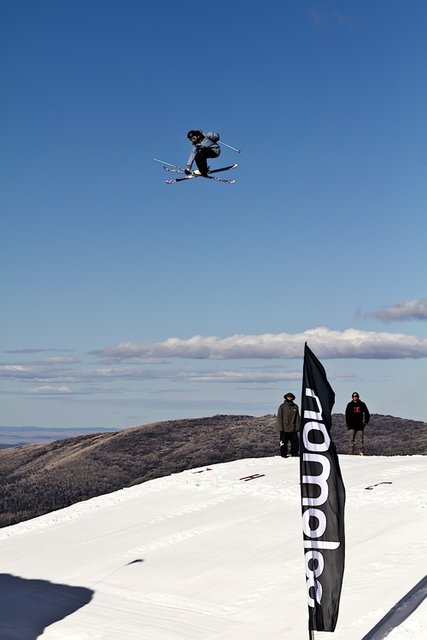 Anna Segal
"The perfect conditions today meant we could all get out there and throw down our best...there is no doubt there is a lot more to come from all the riders throughout the next couple of days," said Anna.
Jordon Houghton revealed his feelings on first arriving at the jump site. "The jump is massive. No one really wants to go first but we all thought my brother Jesse being the youngest could handle it. And he did."
Jordan Houghton
After the finalists have laid down their best over three days of hitting monster jump, members of the public will then have three weeks to vote online at http://www.onehitwonderevent.com for their single favorite big air trick to take home $10,000, the biggest first place prize on Australia's events calendar.
Each member of the public who votes will also go into the draw to win the 'Ultimate Winter Package' worth over $10,000. This includes an all expenses paid holiday for two to Hakuba, Japan, staying at the luxurious Phoenix Hotel, a complete Salomon ski or snowboard package, Von Zipper eyewear, plus a GE DV1 HD Waterproof & Shockproof Video Camera to film the trip.
A Tease from Day Two - 2011 Toyota One Hit Wonder from One Hit Wonder Event on Vimeo.