The Terrain Park at the Brim was full of action today, if you've followed my blogs in the past you'll know, pictures tell a better story than I ever could...Here's what I saw...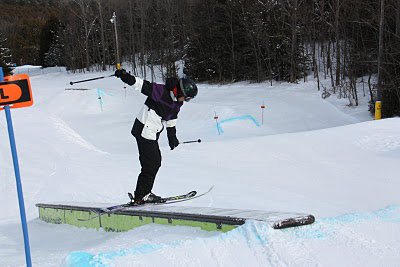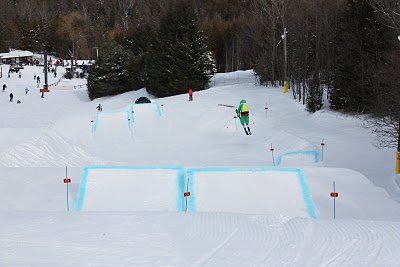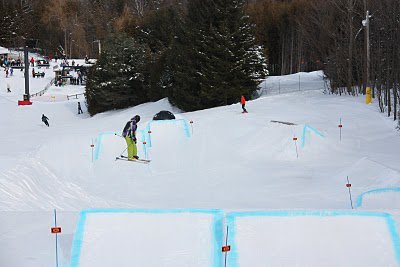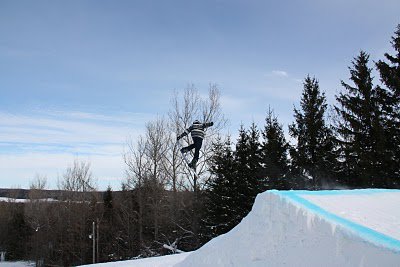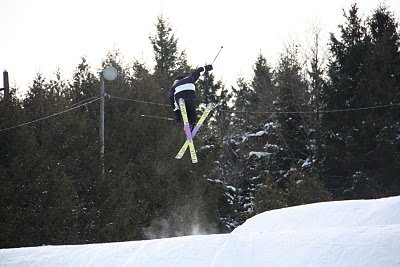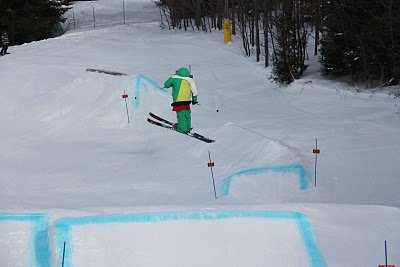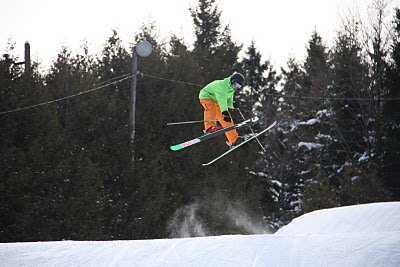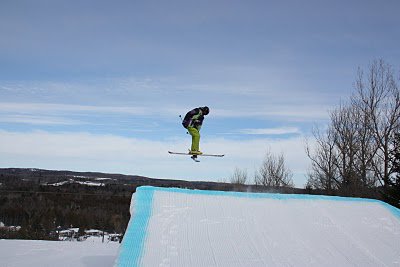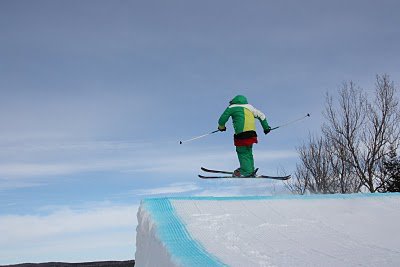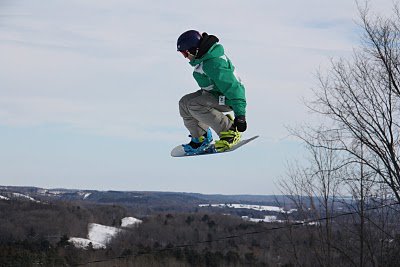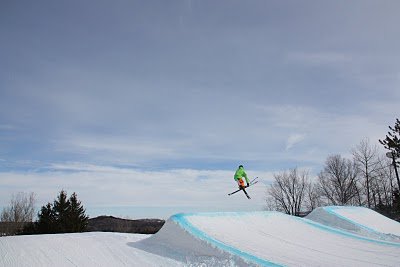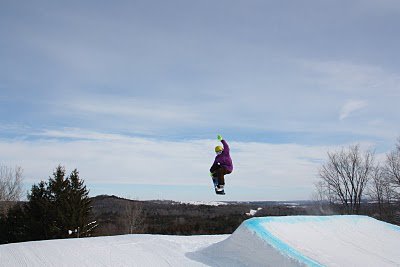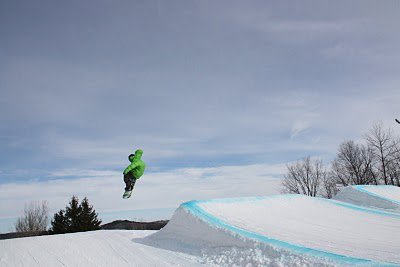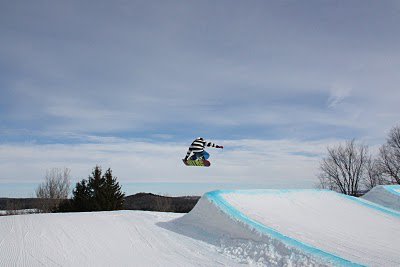 Another fun place to play at the Brim is our mogul field...Chris D finds his line,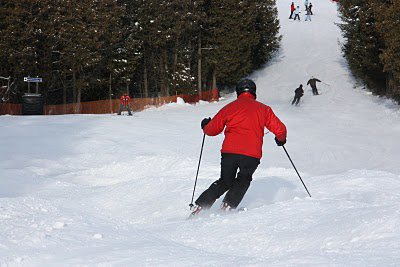 After his wife Sue shows him how it is done!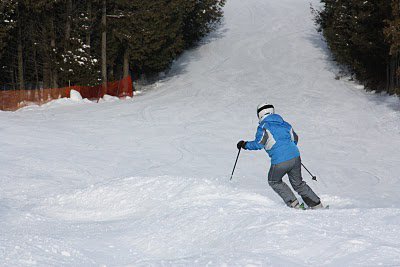 We have received a lot of snow since we first planted the "mogul seeds" and they sure have grown!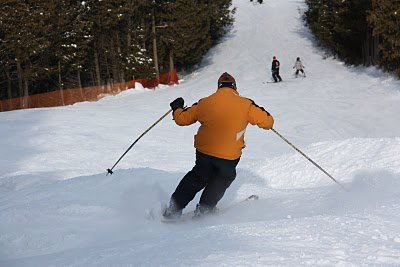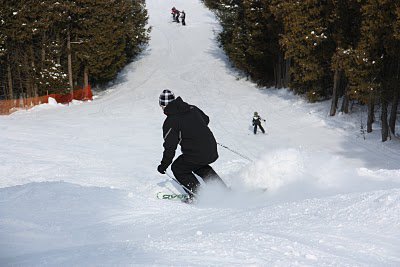 A view from afar of the top of our Whistler run,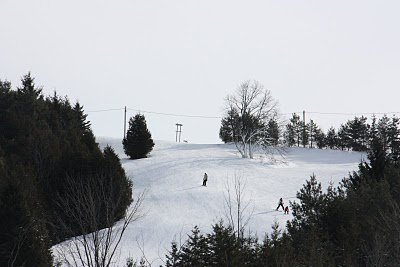 Mike sets up a set of demo skis at the Brimacombe On-Hill Demo tent. Try every ski on our shops wall....right outside our shops door.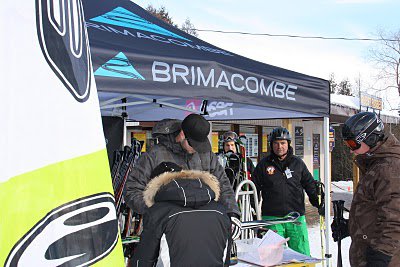 Today was race day for the Nancy Greene league on the slopes of Brimacombe.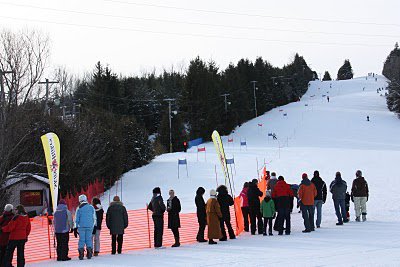 It was another day in Paradise,Cheers,Mark