Cover Photo courtesy of Mike Hitelman
"On The Come Up" is a series in which we highlight an up and coming skier each week. Some of you may recognize them but for many, the name won't ring a bell. Either way, one thing's for sure, you're going to be hearing a lot more of that name in the near future. Next up we have Zach Masi, straight off a second place finish in Rails 2 Riches, this kid is sure to make some noise this season.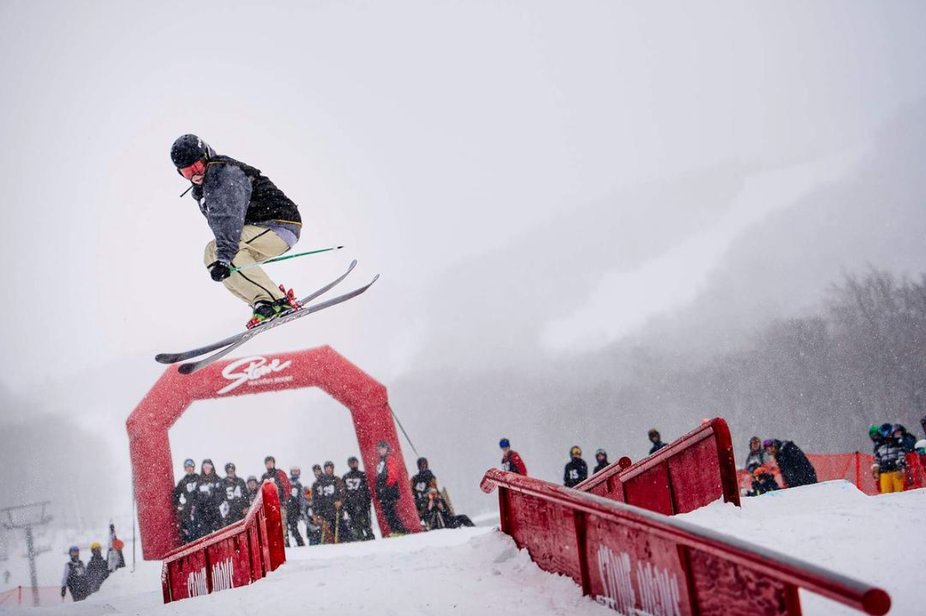 Another east coaster for this week's installment, these Vermont boys are making it pretty tough to stray away from the Green Mountains. Out of Stowe, VT, Zach Masi frequents Stowe Mountain Resort during the winters and has for most of his life. Skiing on the ice coast has shaped the way he rides on two planks and something that he greatly values, admitting, "If you can ski the gnarly conditions that we get here, you can ski anything. It was always a phrase that the OG meatheads guys used, and now it's a brand and a crew that I rep passionately. I would love to spend some more time skiing out west, but there isn't anything like the skiing in VT."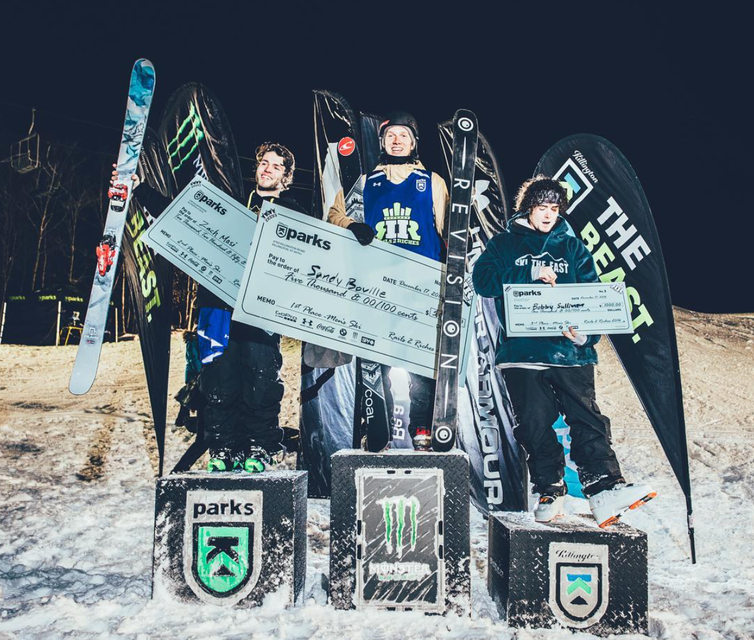 Every edit Zach releases seems to be full of absolute hammers and he has been on the radar for some time now. But it was really with his result at Killington's famed Rails 2 Riches that he broke on the scene in true fashion; nabbing a second place spot on the dais last weekend. The humble skier told me, "Being on the podium was insane. My goal for the competition was to make it into finals, and once that happened I sort of just skied and made the best of it! Some of the skiers that were riding next to me I've been watching in movies and edits for years, so just to be competing against them was pretty wild!" Standout tricks from finals included a stomped 4 on pretzel 2 out of the DFDF and heavy 3 and 5 swaps on the A frame gap to down tube.
https://www.instagram.com/p/BOOMKh8AGGh/?taken-by=802masif
Now it's one thing to be a really good skier, but things get a whole lot more interesting when you bring something else to the table. Zach was at the forefront of starting up the Freeski House at University of Vermont: a living community of like minded college skiers. What simply started as an opportunity to live with good homies in nicer conditions than the traditional beat dorm rooms, turned into something greater than anyone had expected. Zach and friends have seized the opportunity and the UVM Freeski House today is "a passionate group of skiers living together and talking about literally nothing but skiing. It is a way for us to give back to the UVM ski community, and the greater Burlington and Vermont ski community through the organization of events and service projects. This fall we organized and took part in Clean up our Hill events where we cleaned up garbage on the trails of Stowe, and next semester we are planning to spend a fair amount of time volunteering with Vermont Adaptive, an awesome program giving people with different forms of disability the opportunity to enjoy the thrill of skiing."
http://www.newschoolers.com/videos/watch/845332/killy1
killy1
Thus, Zach Masi seems to have a lot on his plate these days. But with a Rails 2 Riches podium under the belt and the new year still around the corner, don't be too surprised when you see that name come across your screen again this season, whether you plan to keep an eye out or not.