Cover photo courtesy of Tuomas Tuhola
"On The Come Up" is a series in which we highlight an up and coming skier each week. Some of you may recognize them but for many, the name won't ring a bell. Either way, one thing's for sure, you're going to be hearing a lot more of that name in the near future.
For this week's installment, we turn our heads towards the colliding world of Finland's mountains and streets. Ville Vuori has a knack for the two, proving he is a well-rounded skier. With many opting to focus on either park, urban, or the backcountry, it's refreshing to see a new face trying to bind multiple elements into one segment.
https://www.newschoolers.com/videos/watch/849268/Season-15-16
Season 15|16
In the tech-heavy age that we live in today, it's undeniable that there are more factors in play than just a skier's bag of tricks. One needs to be marketable, have a personality, post a certain number of Instagrams, etc., slim are the opportunities to just let one's skiing do the talking anymore. But that's where I think the beauty of these articles is able to shine. Urban jumps and professional looking park shoot chock this season edit up to be pretty damn sick, yet it only has a few upvotes. If people aren't familiar with the name, an edit with standout tricks can often go by the wayside. "On The Come Up" gives these skiers the well-deserved recognition they may not have gotten otherwise.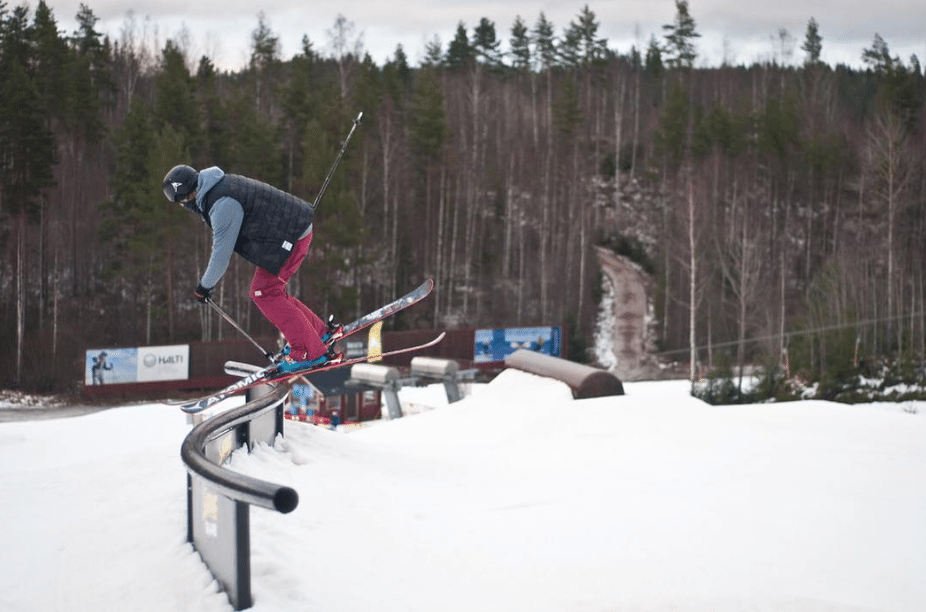 We may have been a little partial to Ville because he made an appearance at arguably the best event in skiing, most definitely the rowdiest: Nipwitz's Ski Or Die. Ville provided us with a quick feature of the event, including both skiing and some behind the scenes party footage. Slightly reminiscent of a short Chug Life episode, but with much more skiing and a lot less talking to a computer. Either way, this is the event that will make skiing great again.
https://www.newschoolers.com/videos/watch/852121/SKI-OR-DIE-2k16
SKI OR DIE 2k16
It seems that Ville Vuori is a good example of the amount of unseen talent in the ski world. You never know when the new guy's gonna roll on the scene and take over. Whether Ville is that guy or not, we'll just have to wait and see.