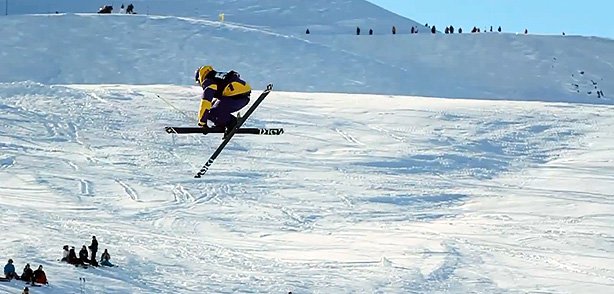 Russ Henshaw is one funny bastard. He's always having fun with his mates and his video series makes sure that everyone knows this. Out of all the pro skiers in the world, he's easily on the top 5 list of guys I would want to go out drinking with! In this episode he heads to Snowbasin for the Dew Tour and manages to slam directly on his back. It doesn't stop him though and he manages to secure 5th place. After that he heads to the Frostgun Invitational in Val Thorens to look at the dodgy jump (before it gets fixed) and to get a bit pissed!
Special thanks to Michael Fugmann for putting on an awesome event at Frostgun.
Extra footage thanks: PVS, Pdub and the Downdays Crew and the Danish boys.
Related posts:On The Road With Russ Henshaw – Ep 1 More and more pro skier webisodes are hitting the internet...
On The Road With Russ Henshaw Ep. 2 This episode takes him to the Winter X Games slopestyle...
Russ Henshaw re-edit from MSP Russ Henshaw re-edit Going in deep with MSP Films: Russ...