This week we had a chance to catch up with Yawgoon, Loonatic, and snowboard coach Mary Rand. For those of you who don?t know, Mary is on another level. She throws down with the best of them, making the East Coast and all lady rippers proud. Fresh out of Alaska, Mary took some time to fill us in on her adventures as she traveled from coast to coast and back again.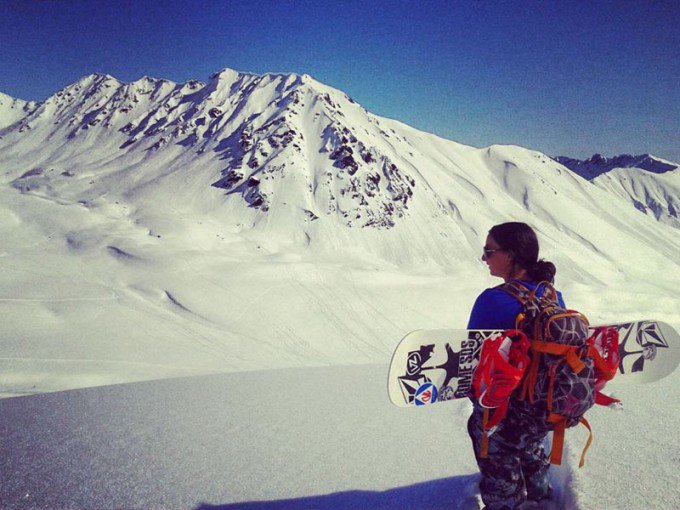 So this season has been really sick! It started out slow on the East with no snow. I did some boarding at Yawgoo Valley, RI with the rest of the Yawgoons, my older brother Marcus, Dylan Gamache, filmer Brendan Gouin and some other homies. It was so fun making those web edits. Most of the time we got to ride at the hill when it was closed and we always set up everything up ourselves. We were pretty much working with an inch of snow/ice all winter! It's so sick though, one rope tow and two really slow chairs that take way longer to get up than the ride down! Check out the Yawgoons and some other sweet vids right here!
In the beginning of the season I won Rails to Riches at Killington which was awesome and gave me some money to travel. My favorite contest was Last Call at Loon because Loon is amazing! They always set some crazy stuff up for the contest and everyone shows up to throw down. It was so much fun. I got second place AND it was on my birthday!!! Loon also held the first ever Red Bull Street Cred contest this season. The set up was so sick and I placed first!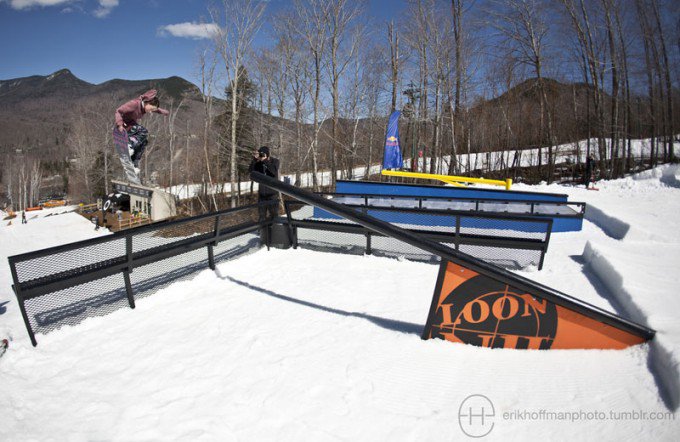 I went to Washington for all of February to ride and visit friends. I love it there! Steven's Pass is where it's at! I had the best pow days of my life! There were some crazy avalanches which definitely scared us. We bought our own beacons after that to use in the back country from now on.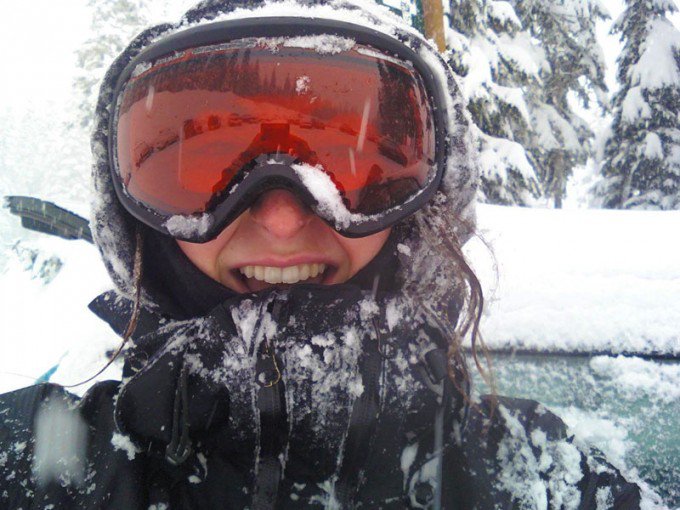 I was just in Anchorage, Alaska for two weeks filming for Danyale Patterson's movie. It was so gorgeous there. We were mostly filming in the streets but we went up into the mountains one day with her dad, who used to be a guide, and we were treated to beautiful pow and more beautiful scenery. It was my first time in Alaska and I'll definitely go back!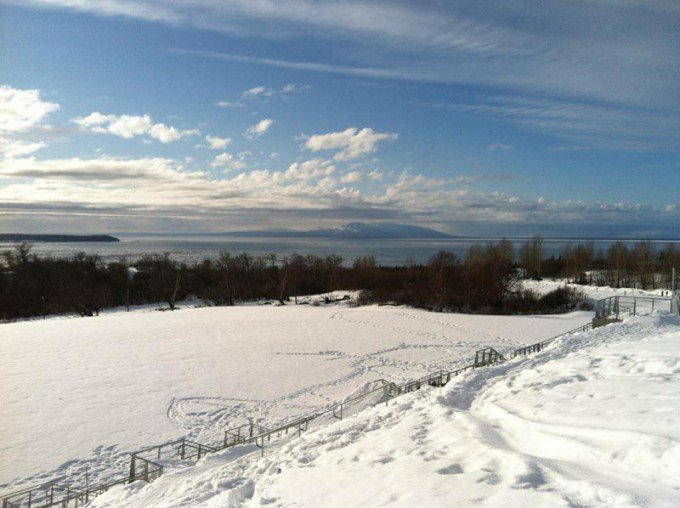 The few times I wasn?t snowboarding this season I was hanging with my amazing parents and friends and of course going to my momma's yoga classes! As for now, I'm at Mammoth with my brother and some friends doing the Peanut Butter & Rail Jam finals. Next we are headed to Squaw for Ms. Superpark, and then Oregon! I can't wait for another awesome summer at Windells. Wooo!