Hailing from the twin cities, this midwest kid has been on everyone's radar all season long. Justin Fronius, otherwise known as Froni, is one of our infamous diggers that calls Windells home in the summertime. For the other 9 months out of the year, he is working for the city and searching for the next perfect spot. If you didn't already know, his effortless style is sure to drop your jaw. With snowboard in hand, Froni has been traveling the country shooting with the homies and destroying everything in his path. We hacked into Froni's Instragram account to get a "behind the shred" look into his life on the road. Let's see what the Minnesota native has been up to: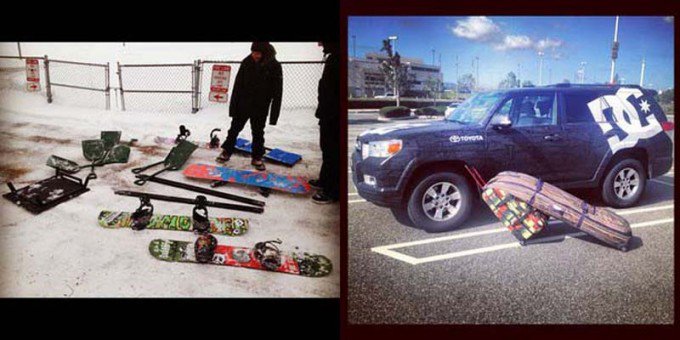 1) We were getting some shots for Working for the City on a classic frigid day in the midwest.
2) DC gave me the keys to this beast of a truck for an awesome week in Bear. Thanks again guys!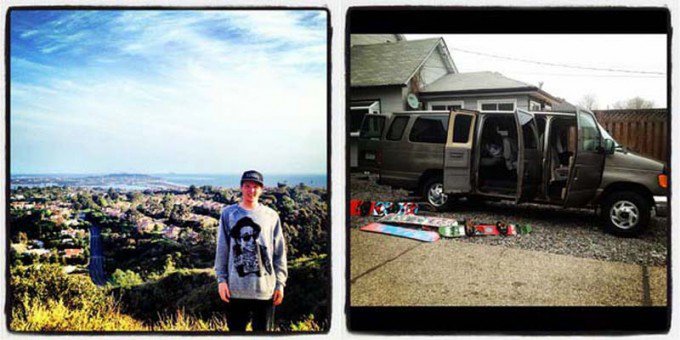 1) I got a chance to soak up some sun and take in some of California towards the end of this season.
2) Van Life! Getting ready to load up the van for a day of shooting with Working for the City.
1) My dad showing off his awesome catch. Nothing like fishing at home in Minnesota.
2) My friend getting my board ready for my first surf mission ever in San Diego!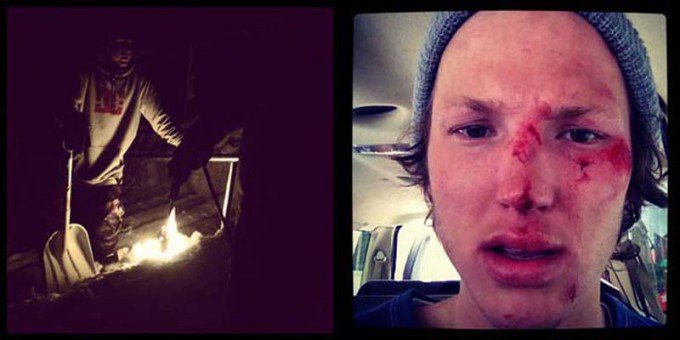 1) Lighting up the spot with fellow DC rider Aaron Bittner this winter. Such a good night.
2) Sometimes, it ain't all that pretty. Battle wounds from a solid day on the road.
Thanks for checking in with me guys. I'm packing up my stuff as we speak, getting ready for another amazing summer on hill with the crew. I can't wait. See all of you in Hood!