Switzerland Trip, Day 1
(Josh's note: I sent several team riders and our head photographer Schmitty to Switzerland for a week.  This is going to be the first of several updates from their journey.)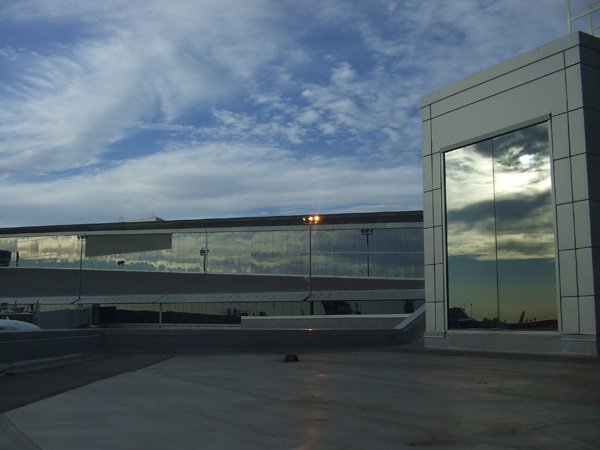 Woke up bright and early the morning of Saturday
November 3.  3 AM.  All in order to drive up to Denver, CO and
get on a plane for Atlanta.  After an
uneventful flight composed mostly of miserably trying to stay awake we arrived
at the first stop of our Journey for a 5 hour lay-over.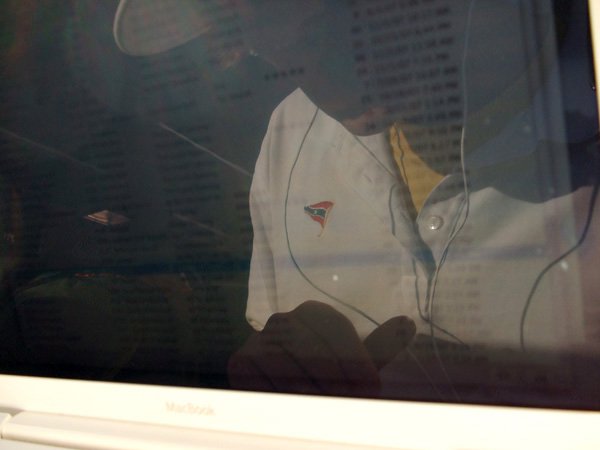 Atlanta airport, nothing wildly special to
say about it, it's an airport like any other really, a minor food court and
gates, many many gates.  Of course per usual
for airports we get off in concourse A, gate 29 and our connecting flight is
almost a mile away in concourse E, gate 11.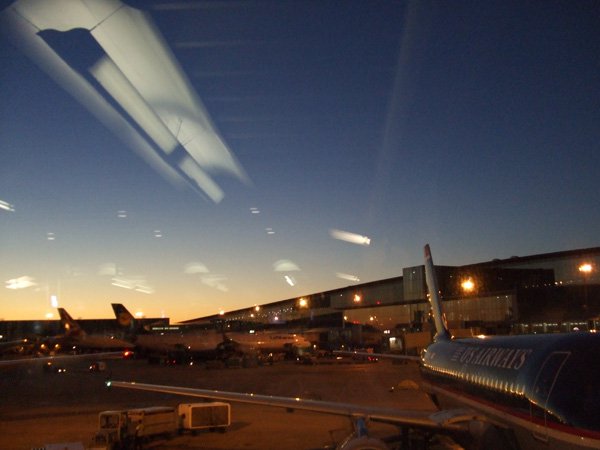 After a meal consisting of a terrible Arby's experience (gotta love
curly fries) and a gate change it gets to be time to meet the 3rd member of our
Journey.  Sean Jordan, the only minor
along for this ride got in at 4:30.  We
picked him up at his gate and I got plenty of suspicious looks from the flight
attendants working there who seemed to think a 25/23 year old were his Father
and Mother... Sean is 14, meaning I would have been 10 ish when he was born and
my girlfriend... 8, yep we start young! 
Sean's first Jibij team trip
No real issues come of it though and we get checked in at the gate and
are given seat assignments.  Time passes
as it inevitably does and suddenly over the loudspeaker we hear "John
Strenio, please meet me at the counter." 
John's flight was scheduled to land at 5:00 and it's already 5:05 at
this point.  "Crap" I'm
thinking to myself, "this can't be good."  I check at the counter to make sure everything is OK and they
just wanted to get him his ticket, I instruct them to hold it as he's on his
way.  We board, find our seats, behind a
bulkhead, and get situated.  No LJ.  Plane fills, no LJ.  I'm beginning to nervously check my watch,
scheduled push off from the gate was 5:55 and it's 5:50...  Finally I see someone carrying ski boots get
on the plane and our party was 4.  So
far so good.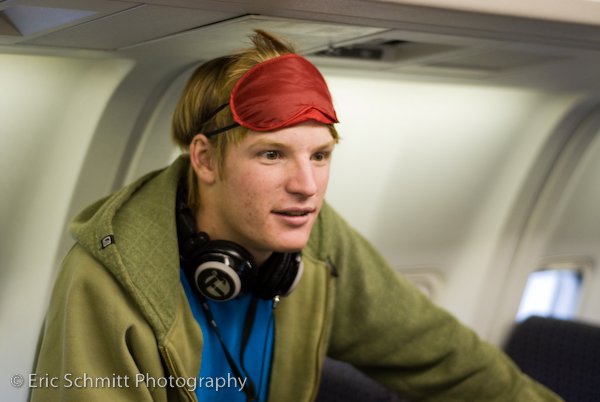 LJ ready for sleep
We convinced the guy
sitting in our row to trade with Sean (again with someone thinking I'm his
father), and push off.  Now, let me tell
you something about international air travel. 
If you're an unlucky soul who happens to be 6'6" and you get stuck
in a bulkhead seat, it's a painful experience. 
Josh's note: Schmitty finally shaved... baby face
There is almost NO legroom and no underseat storage in front of you.  As an added bonus you're front row for the
movie so it's nice and blurry and gives you vertigo trying to watch.  A bonus though if you're sitting in an isle
seat, you get to trip everyone on the way to the bathroom because the only way
to be comfortable is to hang your feet in the isle.  At least you get some entertainment in case the movie sucks (which
was Mr. Bean's Holliday, I choose not to make a comment on that one way or
another).  Anyway, the flight over the
Atlantic was a 9 hour ride, time was passed again trying to stay awake until
dinner was served and then passing out for the remainder of the journey.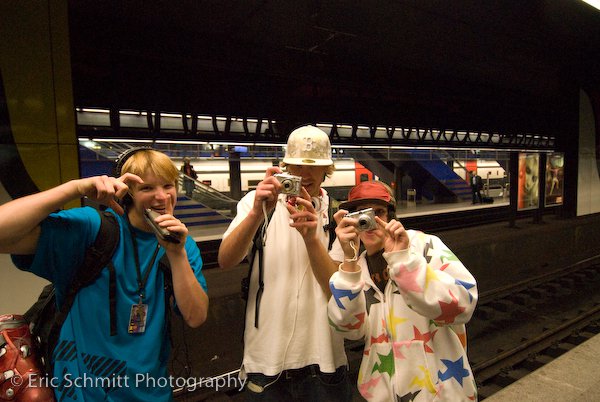 On landing in Zurich we gathered our bags and met up
with the last member of the group.  Josh
Bishop flew in from Philly and arrived shortly after we did. 
A minor mishap involving a missing bag of
Josh's caused some panic but it was quickly averted when it showed up.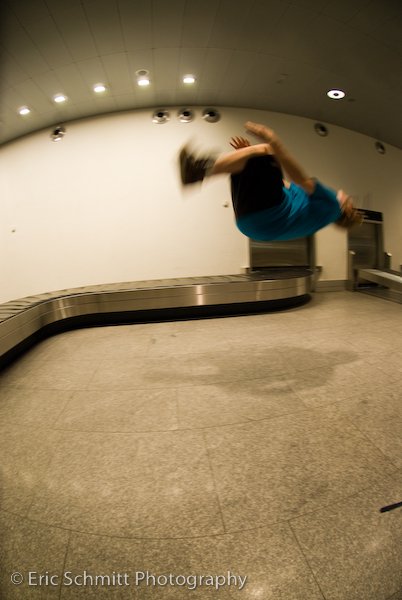 LJ's goal is a backflip on every continent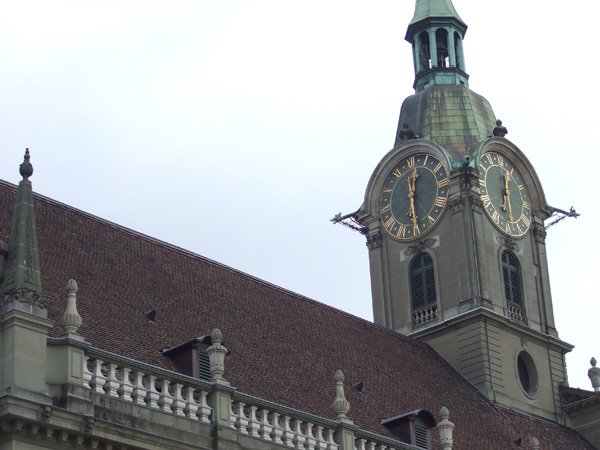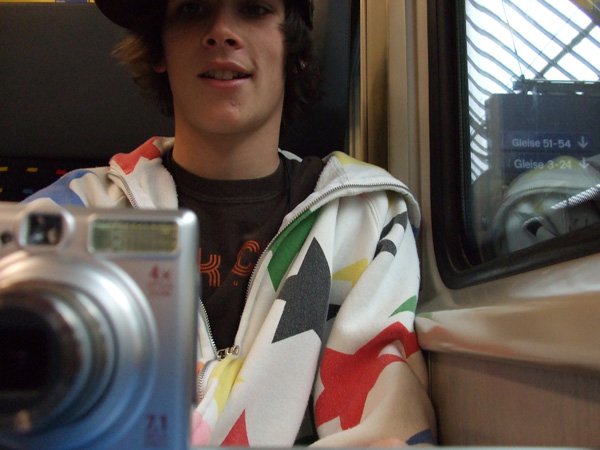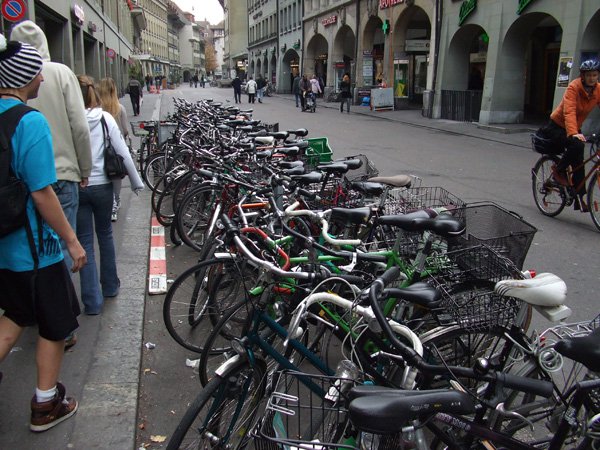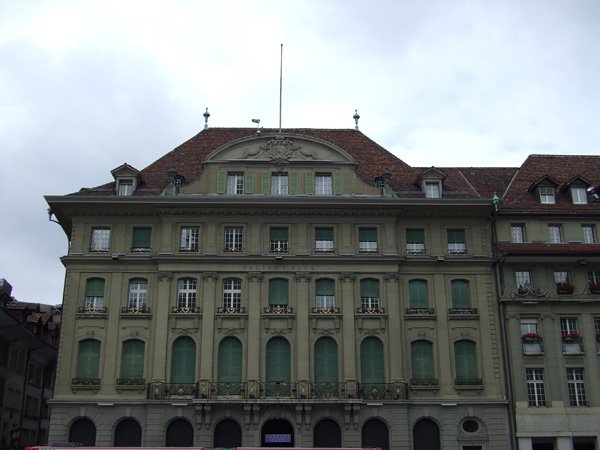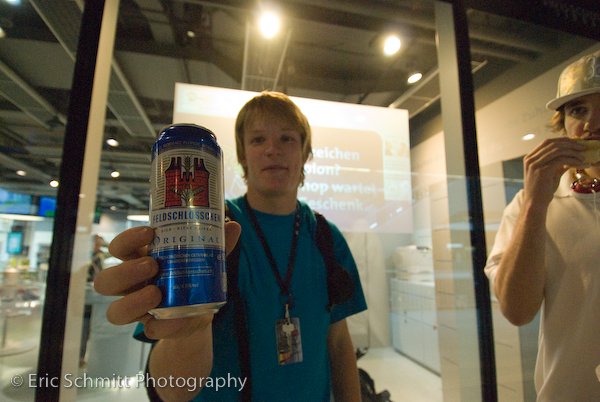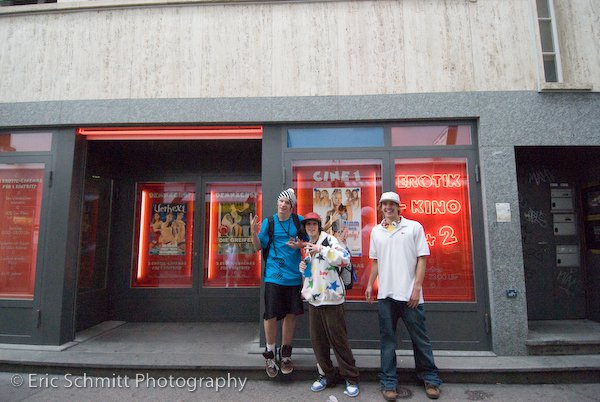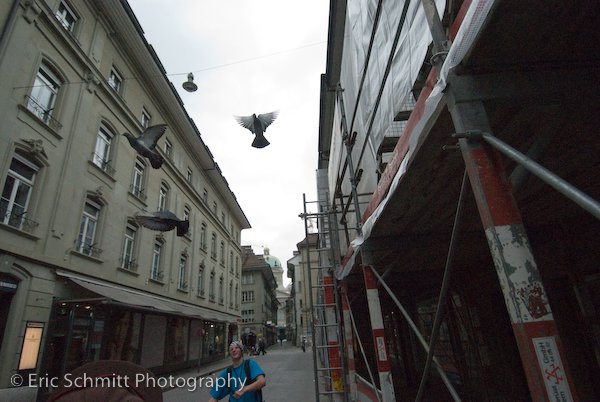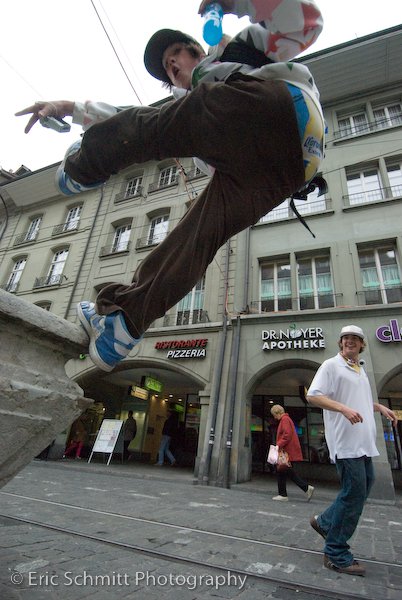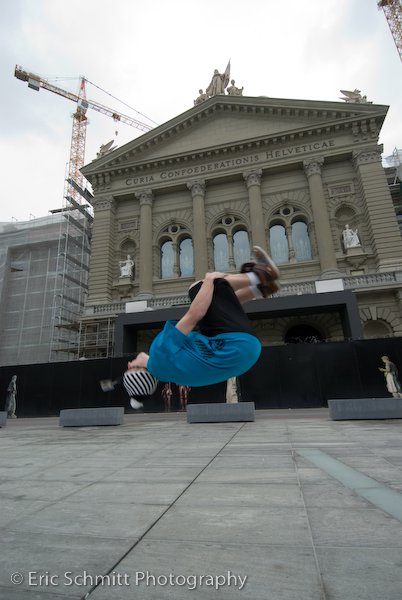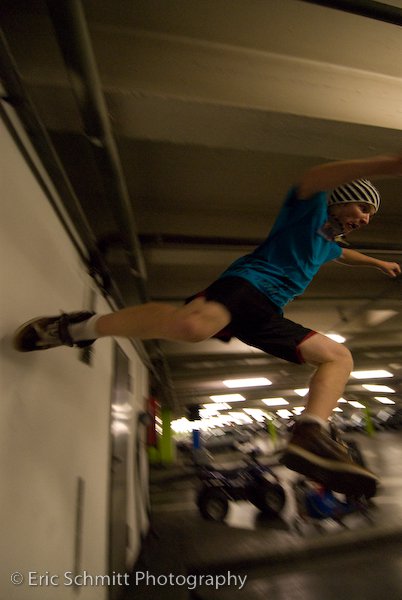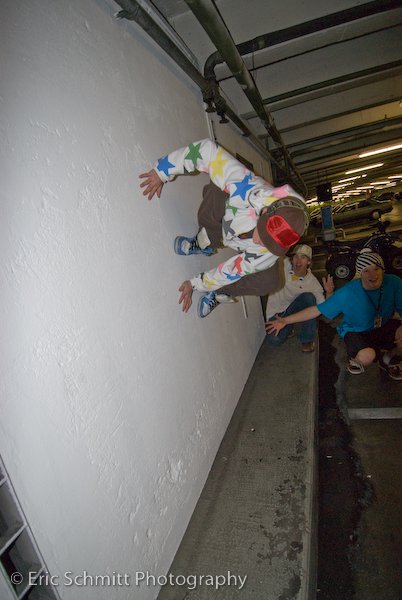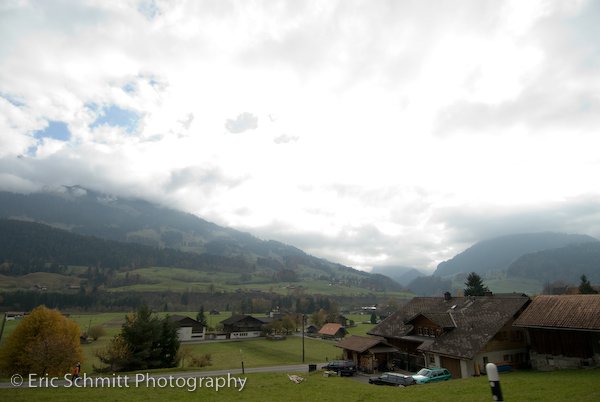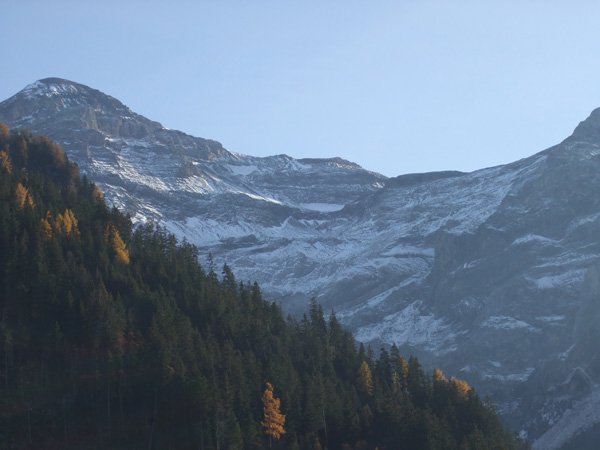 We left the airport and took a train to
Berne, walked around the city did some sick freestyle walking sessions and met
up with our ride and main connection to everything Swiss, Franca Frautschi, and took off.  An amazing car
ride from Berne to Glacier 3000 put us at the hotel we are in, Budokan.  Big thanks to Franca for the hookup.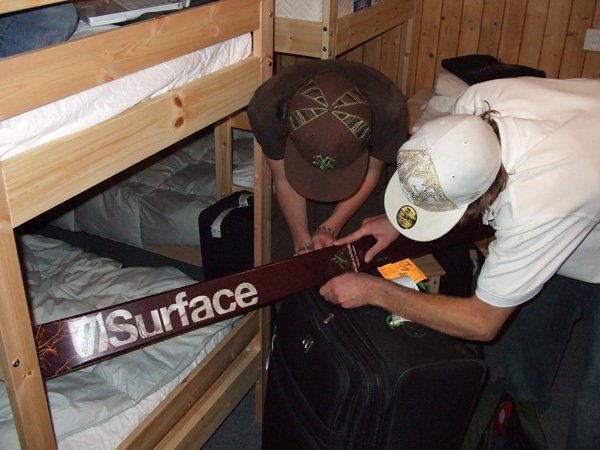 We've got a full kitchen, mini ramp and
bunkbeds.  1st up after unloading our
gear and getting a feel for the place was a mini ramp session.  Bishop, LJ and Sean all tore it up in LJ's
inlines and some supplied skateboards.  I scored amazing shots of hand plants, grinds, stalls, drops and all
kinds of madness.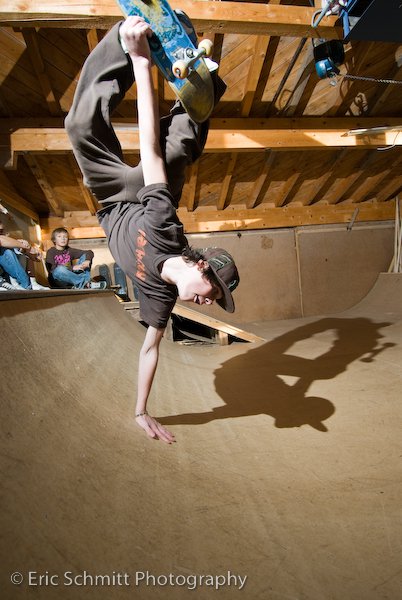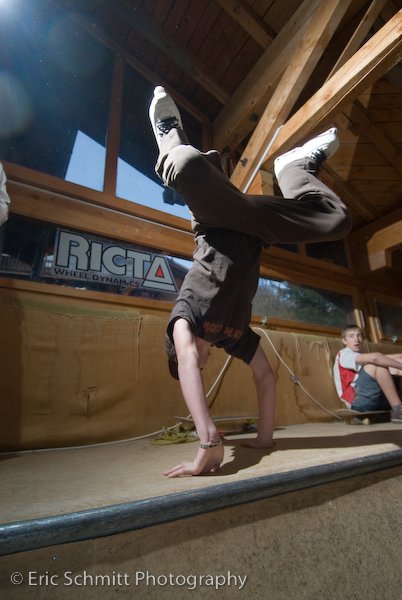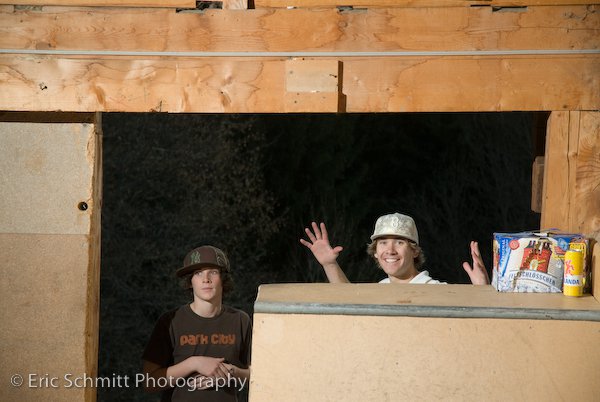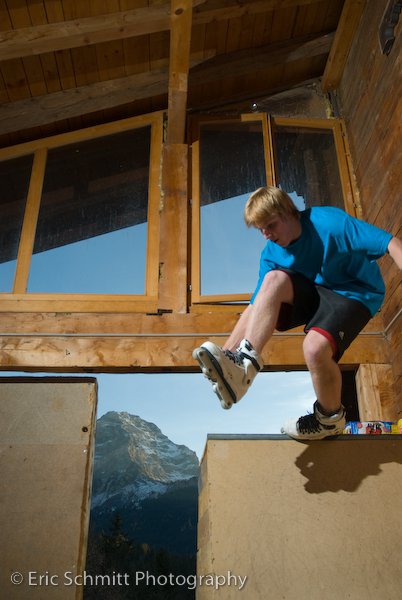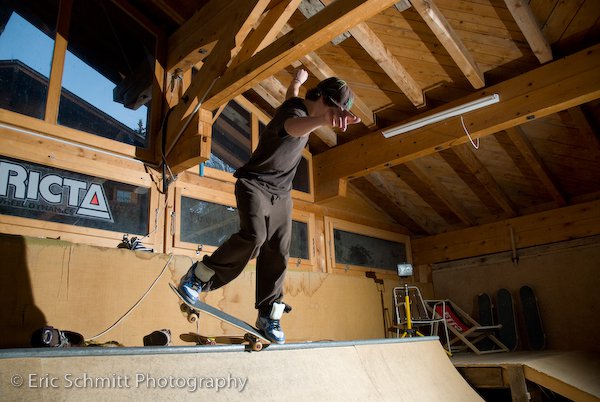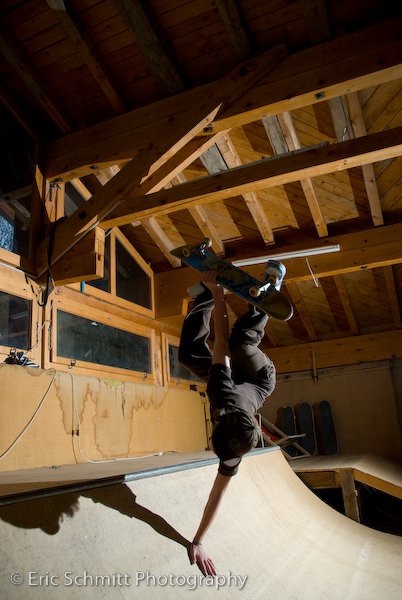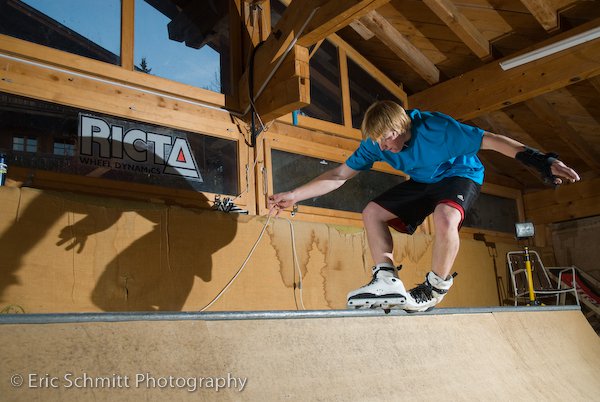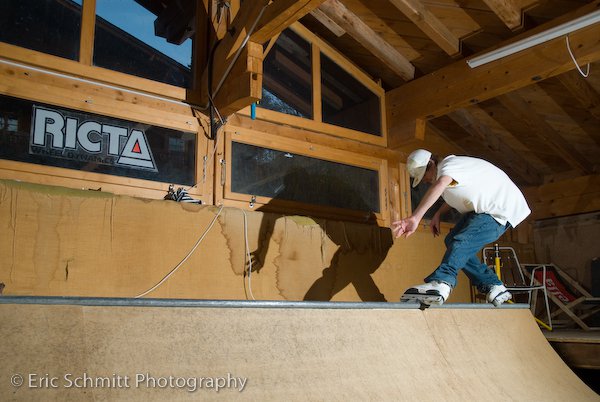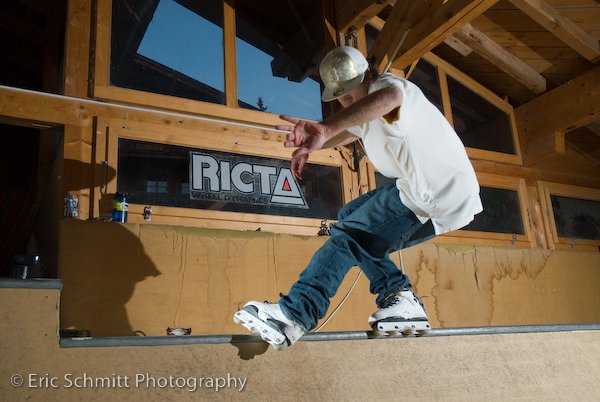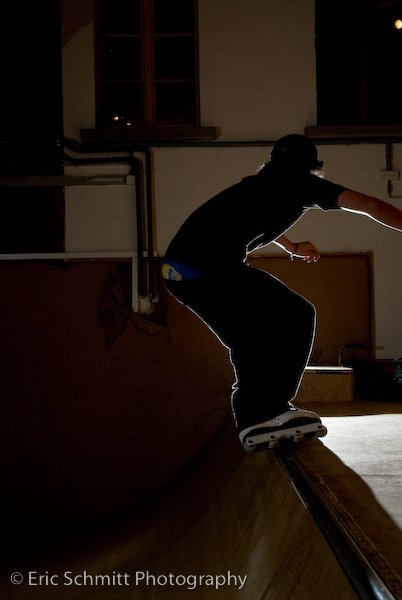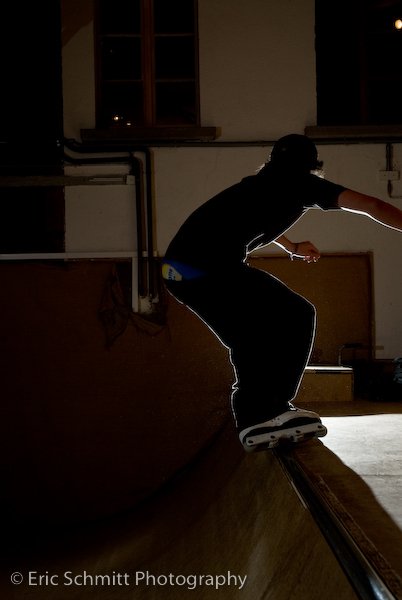 Capping off the day
was a dinner of tossed salad (much to the confusion of LJ who doesn't know what
that euphemism stands for), spaghetti and milk chocolate stuff that's mighty
tasty.  Stay tuned for more, as this is only the beginning of our Swiss adventure.