This review camera dropped out of the box ? in bright red! Talk about making a statement!
I'm not sure how you all feel about CICs ? cameras in colours. It's not that important to me, except for the benefit of making the control IDs more visible.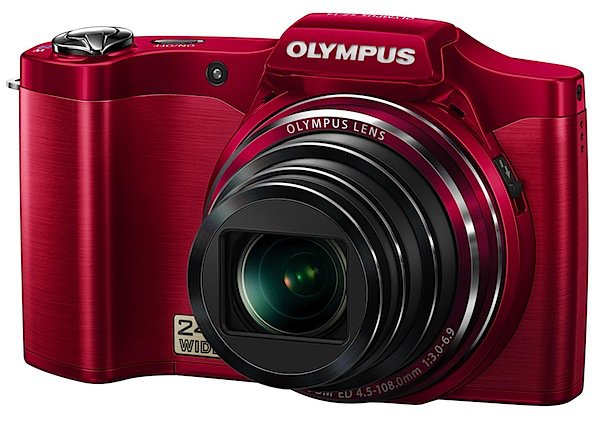 Otherwise, the Olympus SZ-14 is delightfully small, which makes the rear 7.6cm LCD screen amazingly large by comparison. It's also surprisingly light and slim, easily tucked into a shirt pocket.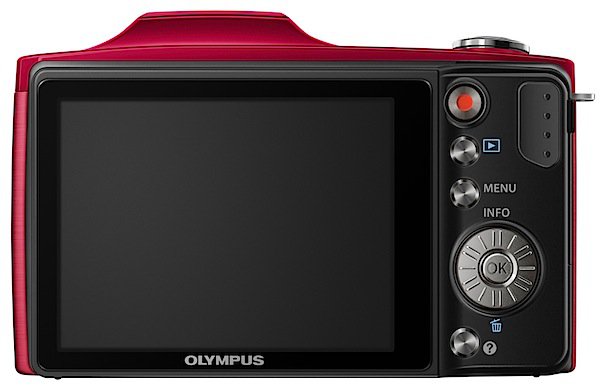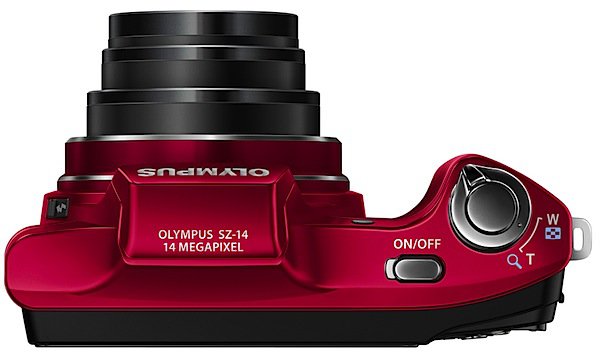 On another front, you may have noticed the newly emerging tussle between smart phones able to take half-decent photos and compact digicams such as this one. I'm betting on compacts such as this one to head the battle, bringing with it the ability to shoot still images as large as 4608×3456 pixels or 39x29cm as a print.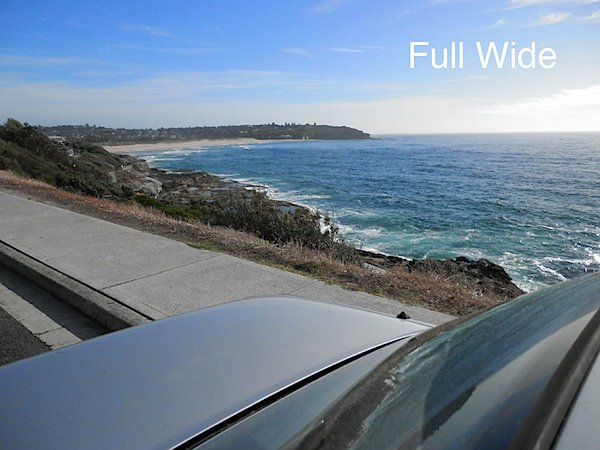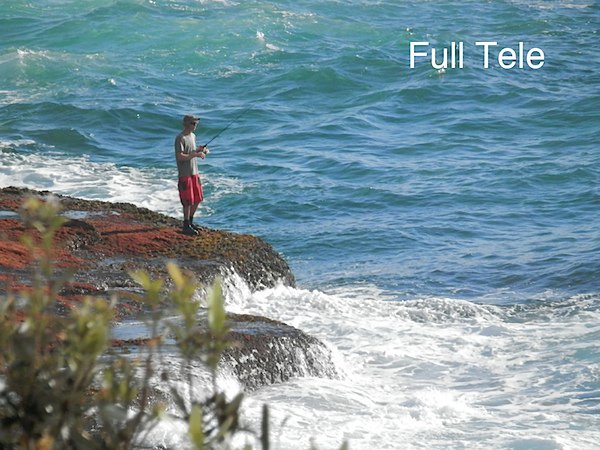 Lenswise, the 24x zoom is the 35 SLR equivalent of 25-600mm. Try to find a smart phone with that range! As an optical zoom!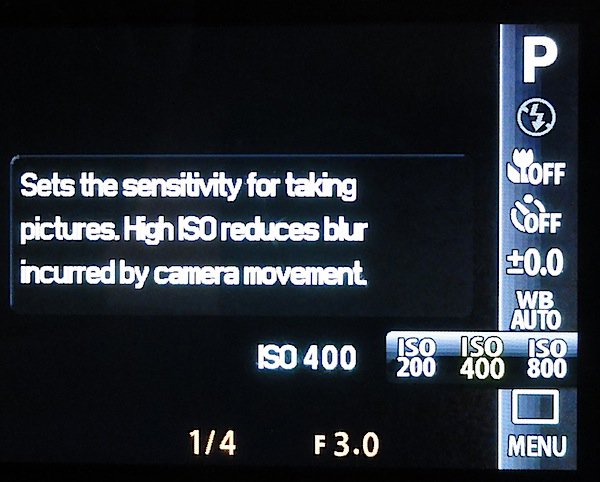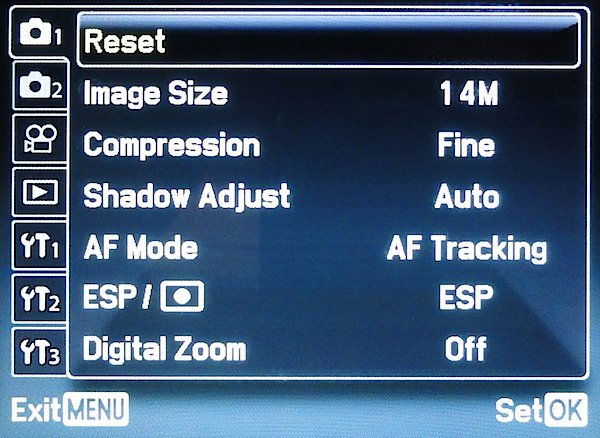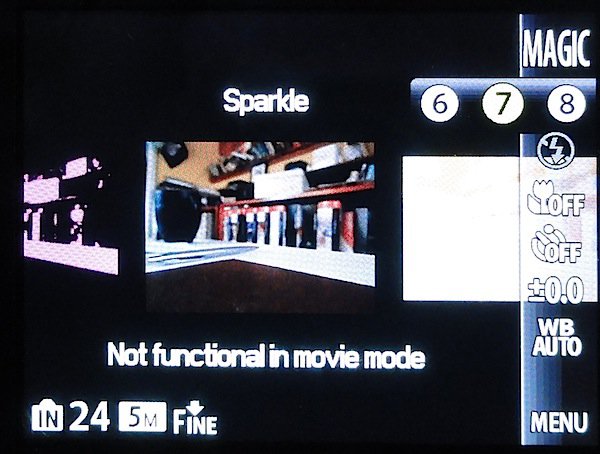 Admittedly, your exposure options are limited to auto or Program AE but there are 16 scene modes (night portraits, candlelight, fireworks etc). Added to this is the 11 option Magic Filter array: similar to Art Filters found in upper range Olympus cameras, this collection of image effects includes a pinhole camera effect, fisheye lens, water colour, punk look etc. I have often found these to be useful in transforming a mundane scene into an image with 'resonance' and, for many, an easier way to be creative than to battle with the complexity of Photoshop and the like!
In movies the camera can shoot 1280×720 pixel MPEG4 clips ? not Full HD but still quite useable for many purposes such as placing video clips on YouTube: I speak from experience!
The camera offers three methods of shooting panoramas: three frames are taken and combined in-camera, requiring you line up the shots using target markers ? the camera does the combining; three frames are shot, lined up by the user; three frames are shot and combined later using PC software.
Macro is well treated: normal macro handles subjects between 10cm to infinity or, in super macro, 3mm to infinity.
Startup Time
It took two seconds from button press to first shot, then a surprisingly long two seconds 'tween shots. A tad slow methinks.
Distortion
I was really surprised to find no signs of distortion at either the wide or tele ends of the zoom. This is a highly corrected lens!
Olympus SZ-14 ISO Settings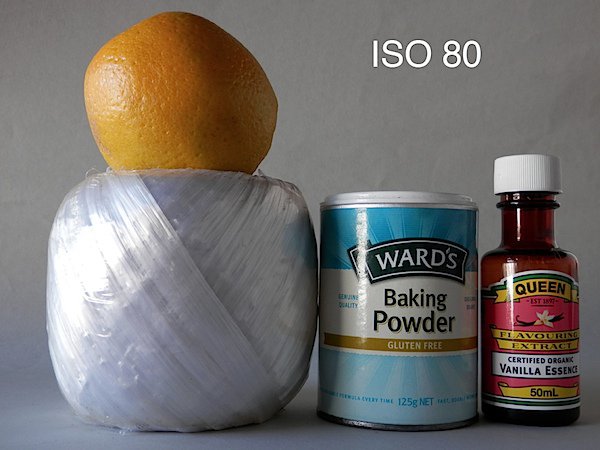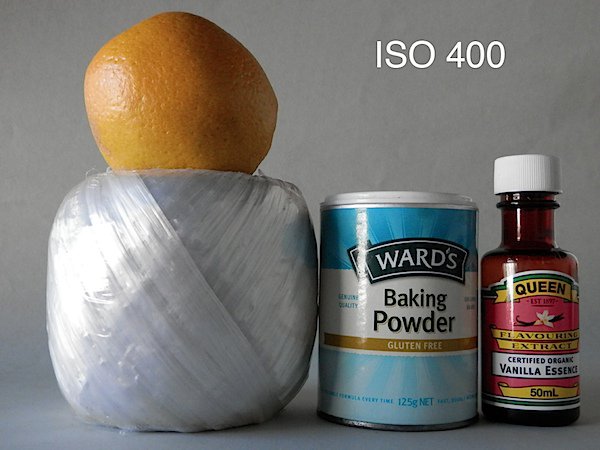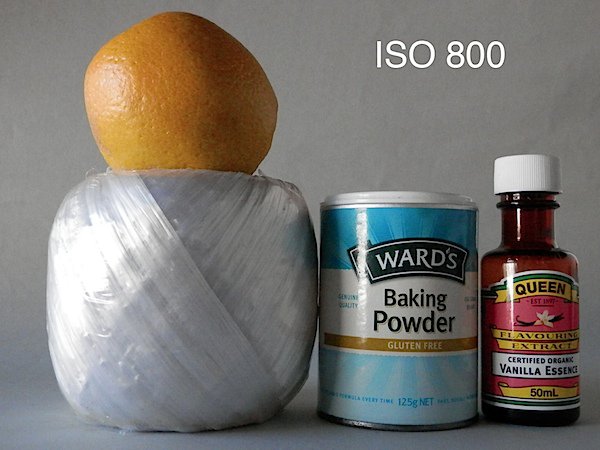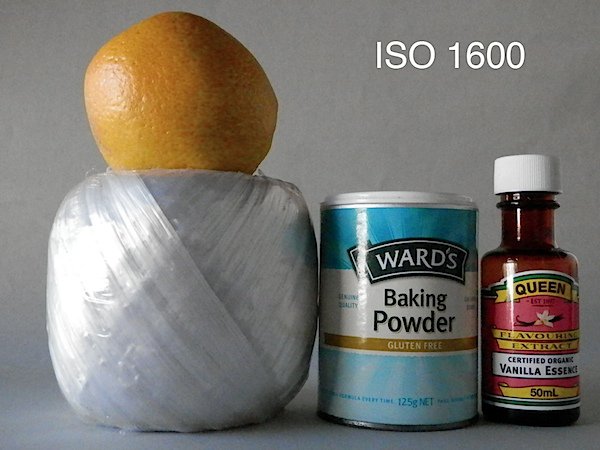 Noise began to appear at ISO 800, then further appeared at ISO 1600. Still useable.
Olympus SZ-14 Verdict
Quality: only average snapshot quality and sharpness; poor detail due to over-aggressive JPEG compression.
Why you would buy it: small and light; easy to use functions; chunky speed grip makes holding the camera an easy task.
Why you wouldn?t: you want more exposure control; you need Full HD.
Available in black, red or silver this camera will find some admirers, partly for its useful range but also for its image manipulation modes like scene modes and Magic Filters.
And the downside: this is the smallest digicam I have encountered that's furnished with a maxi zoom and, frankly, it's a bit of a monster; it's impossible to shoot handheld shots with the zoom at full tele. I figure that its small size in the hand works against it. Tripod territory if you want sharp shots at (35 SLR equivalent) 600mm!
Olympus SZ-14 Specifications
Image Sensor: 11mm CCD; 14 million effective pixels.
Lens: f3.0-6.9/14.5-108mm (25-600mm as 35 SLR equivalent).
Metering: ESP averaging, spot.
Exposure Modes: Auto, Program AE.
Shutter Speed: 4 to 1/1700 second.
Memory: SD/SDHC/SDXC/Eye-Fi cards and an unstated amount of internal memory.
Image Sizes (pixels): Stills: 4608×3456 to 640×480.
Movies: 1280×720, 640×480, 320×240.
Viewfinder: 7.6cm LCD screen (460,000 pixels).
File Formats: JPEG, MPO (3D), MPEG4.
ISO Sensitivity: 80 to 1600.
Interface: USB 2.0, HDMI mini, AV, DC input.
Power: Rechargeable lithium ion battery, DC input.
Dimensions: 106.5×68.7×39.5 WHDmm.
Weight: 216 g (inc battery and card).
Price: Get a price on the Olympus SZ-14 at Amazon.
Post originally from: Digital Photography Tips.
Check out our more Photography Tips at Photography Tips for Beginners, Portrait Photography Tips and Wedding Photography Tips.
Olympus SZ-14 Review