Open the box. Lift out the camera body. And a rush of passion. Is it an OM-1? An OM-2? An OM-4?
In truth, the new Olympus OM-D E-M5 is all of these ? and none of them!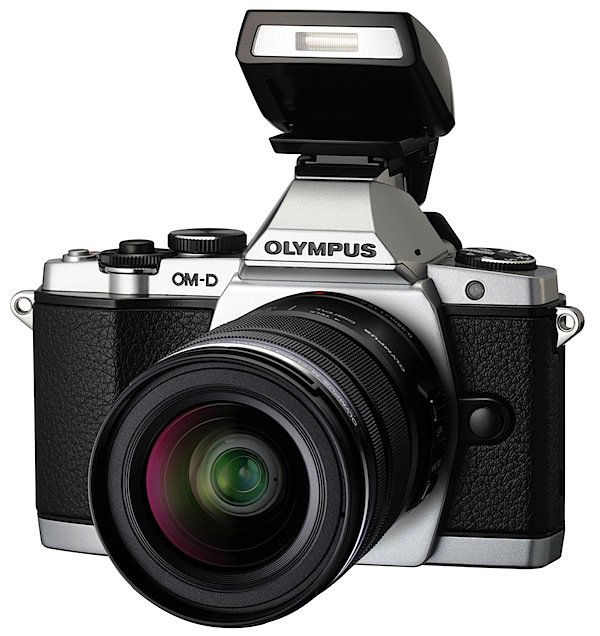 I have in fact, over time, owned all the early OM 35mm film SLR cameras, along with many of the fabulous lenses that went with them. I still have an OM-4, sitting in its box, tucked away in the cupboard, unloved, unwanted and unused.
I once even had the delightful pleasure of seeing the OM's designer Yoshihisa Maitani demonstrate the OM2 (I think) to a packed audience in the Sydney Town Hall in the 1970s, with the excited crowd applauding and cheering as YM showed off the clever aspects of the tiny camera.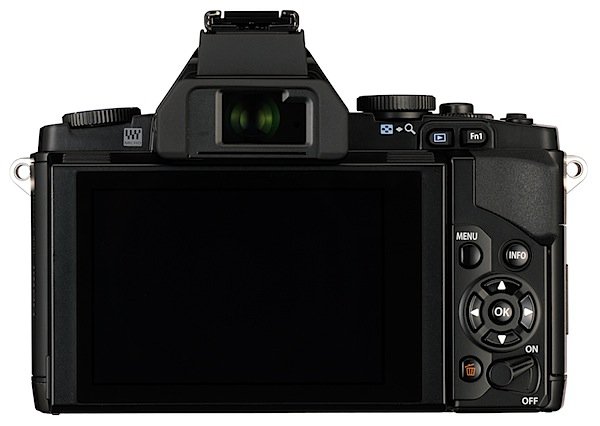 The E-M5 trades in on this affection for long gone technology, with the new digital SLR soaking up design cues that date back to the early 1970s; but for me the big attraction of the early OM cameras was the small size of the body ? and everything else that fitted it: lenses, accessories, etc.
But the big question is: will this affection for things long gone translate into sales of this new, digital SLR packed with 16.1 megapixels?
IMHO this passion for a camera that has long slipped into history will not mean much to the 21st century photographer.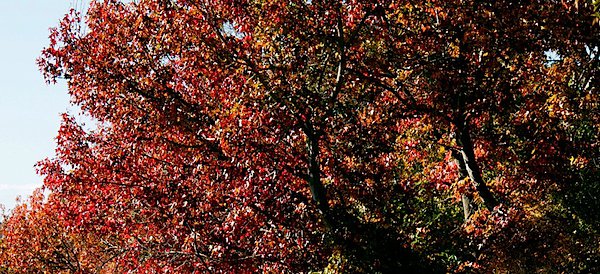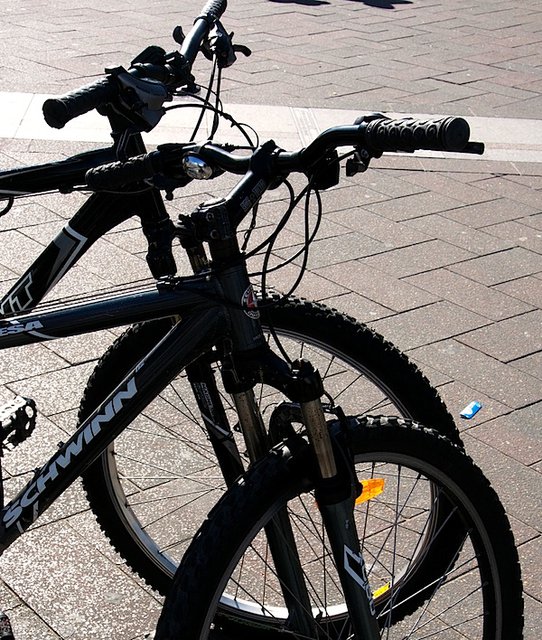 However ? it does tick many boxes that the camera buyer must face in his or her buying decisions, not least of which is the use of the Micro Four Thirds format which can deliver a maximum image size of 4608×3456 pixels, or a 39x29cm print at 300 dpi. If you're willing to drop your res requirements and work with a longer viewing distance the print size takes on a startling dimension!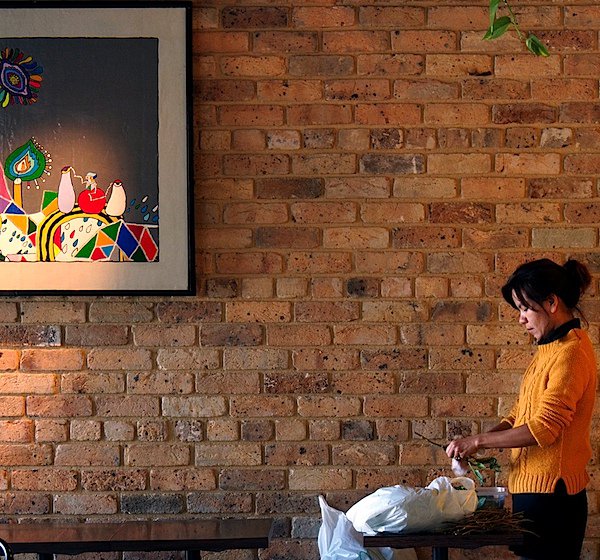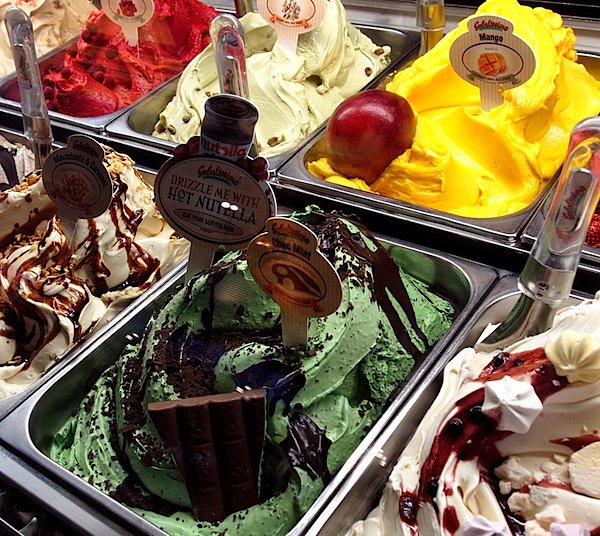 And video, something the early Olympii could never shoot! The E-M5 can indeed capture Full HD 1920×1080/59.94i video in MPEG4. So there!
Handling
Minus a lens the camera body itself is surprisingly heavy, but delightfully compact, with all controls clearly marked out across the body.
This magnesium alloy body is built to withstand moisture and grit. Internal seals are used throughout extensively and, unusually, Olympus claims that when the f3.5/12-50mm EZ lens is attached, this combo forms an integrated, dustproof and splashproof camera system. Also made from magnesium alloy are the electronic viewfinder section and the FL-LM2 electronic flash supplied with the camera; the latter is also claimed to be dustproof and splashproof.
The camera was supplied for review with the f3.5/12-50mm lens, as described above.
I was pleased to find the camera had a tilting rear OLED touch screen that pulled outwards, tilted up and down, but not sideways.
Olympus OM-D EM-5 Features
Straight off, the in-camera image stabiliser (IS) grabs your attention. It uses a 5-axis stabilising mechanism which works on stills and video, even including shakes caused by walking or running. The axes handled: horizontal and vertical shift, rotary motion, as well as yaw and pitch. All lenses can take advantage of this feature.
Four positions: off; auto on; vertical IS; horizontal IS. It's a bit confusing when you explore the camera menu: the instruction manual describes it as I have just indicated. But when you fire up the camera and inspect the menu you find the options are off, IS1, IS2, IS3. Puzzling. Olympus advised that the instruction manual is printed incorrectly and the options follow the same sequence.
A nice touch: if you're using lenses (between 8-1000mm) that are not Micro Four Thirds or Four Thirds you can dial in the focal length and the stabiliser handles them.
There is also a very fast AF system with 3D AF tracking to help with the 9 fps continuous shooting feature.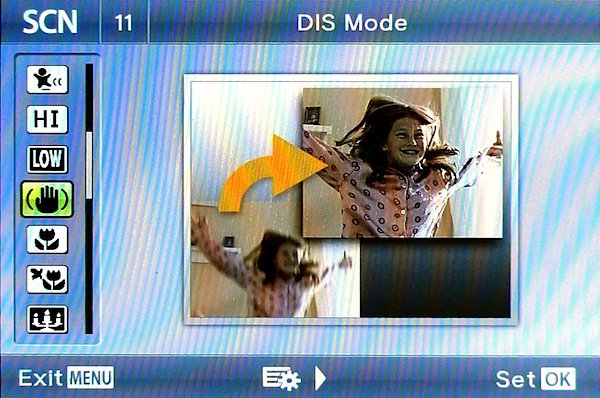 Noticeable are the viewing screens. The camera uses a 120 fps refresh rate so when you switch viewing from the turret finder to the rear screen, thanks to the eye sensor, the change is near-instantaneous. I found the turret finder to be sharp, even and contrasty ?one of the best I've encountered.
Regarding the rear OLED display: I have to say that, in my book, OLED has yet to live up to its promises: by my judgement it is only about 10-20 per cent brighter than others in outdoors use.
The shutter speed range is wide, starting at 60 seconds and running all the way up to 1/4000 second; an unusual benefit is Bulb and Time or, to be more precise, Live Time. Hit the button and the LCD shows you the exposure period. Great!
Olympus' Art Filters get another notch: a new one called Key Line, deepening colour and outlining subject detail. As if this is not enough, you can trigger Art Bracketting and let the camera fire off a run of arty alternatives.
For movie makers you can access not only the regular filters but another pair of video specific tricks: one is Multi Echo, which applies a multi-image trail effect; another is One Shot Echo, which adds a soft after image. Very effective with the right sequence.
Scene modes: there is a total of 25 scene modes, including the usual portrait, night scene, panorama etc. There's also a 3D capability: you shoot a pair of horizontally separated shots; your lineup of the first shot and the second of the stereo pair is aided by a finder display. The two images are then combined. Image size is fixed at 1920×1080 pixels.
The pair of function buttons is useful: the Fn1 button zooms the replay image while the Fn2 button can be used to assign and control a range of functions, including auto and manual focus.
Go to http://www.youtube.com/watch?v=YOs9FucyYAY to see test video.
Movies
In this department Olympus does us proud. Waving the camera round you can see the auto exposure and auto focus at work, smoothly correcting scene brightness.
In auto focus I zoomed into full tele: the AF took about 1-2 seconds to fix focus; I could accelerate this by gently tapping the shutter button. In practice it would be better to fix focus before you roll.
If you want to shoot a still mid-movie recording the movie will stop while the still is captured.
Another feature that will please video editors is a video refresh feature, which is claimed to reduce the rolling shutter effect that distorts verticals in scenes shot with DSLRs.
A novel feature which reaches back to the OM-4 film camera is a method to read a scene's highlight or shadow areas to enable high or low key photography; this I have found in the past to be useful when copying documents on white paper.
Another is a method to fine tune auto white balance. If you want your auto WB to be a little warmer (more reddish) or cooler (more bluish), the feature is there.
You can also shoot a trio of RAW images that can be combined and saved as a single image.
Olympus OM-D EM-5 ISO Tests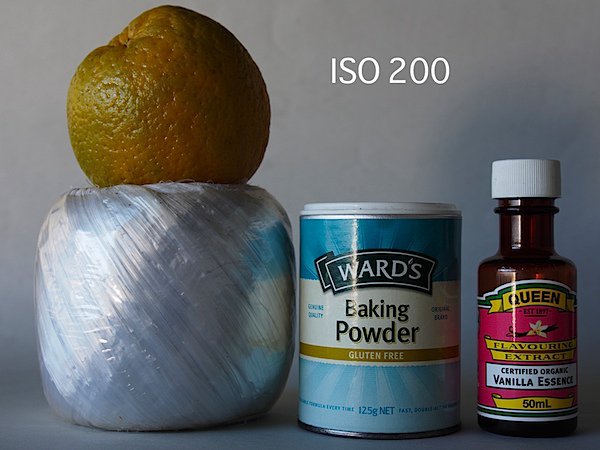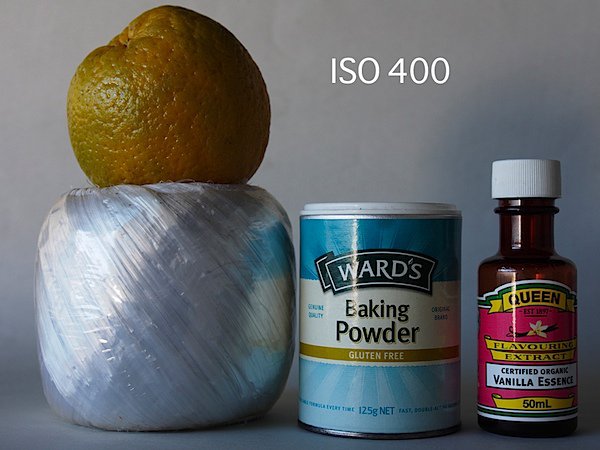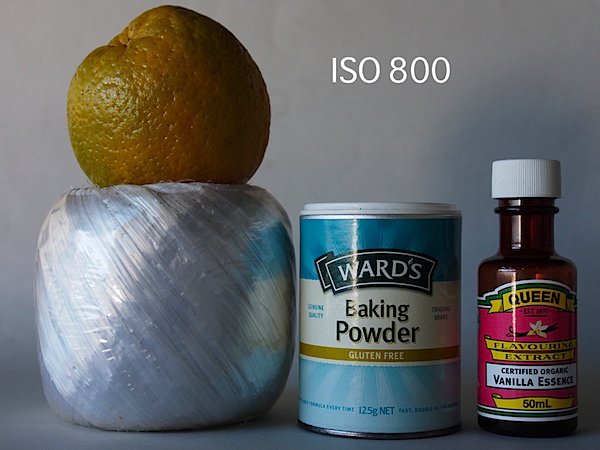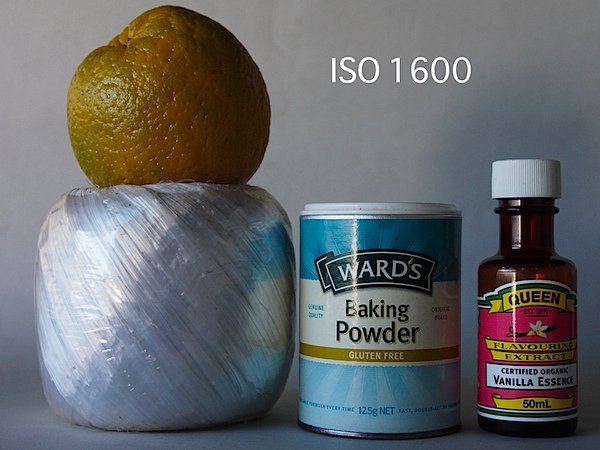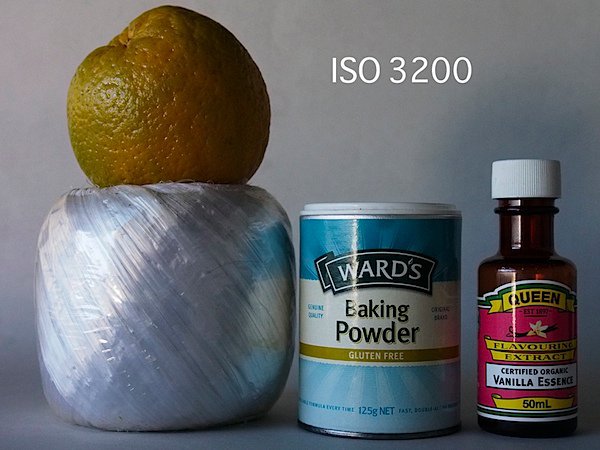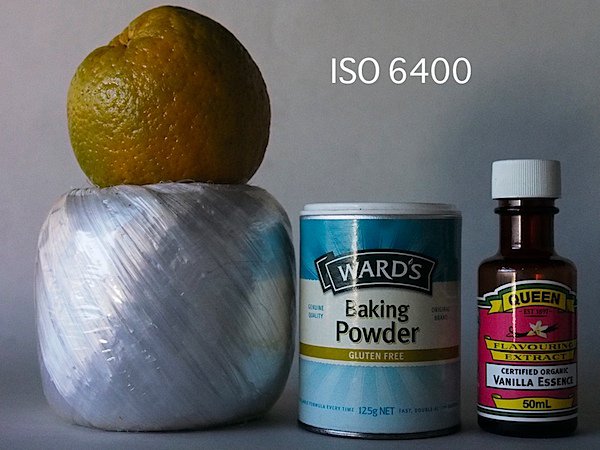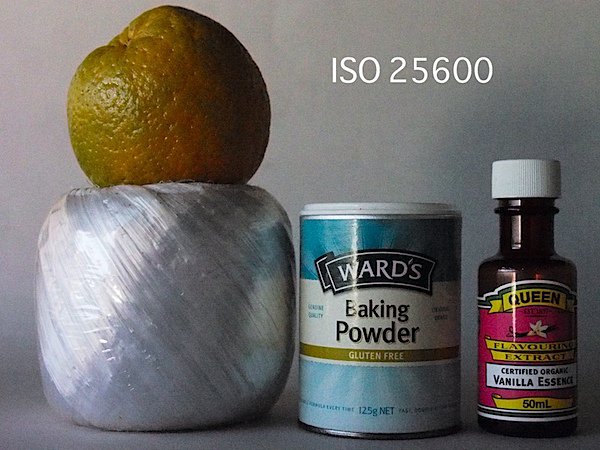 A good performance: clean all the way up ISO 3200. By ISO 6400 slight noise is becoming noticeable. At ISO 12800 noise is even more apparent but an image would still be useable. At ISO 25600 the image noise is of course more evident but useable for some subjects.
Olympus OM-D EM-5 Review Verdict
Quality: very satisfying colour rendition; pin sharp!
Why you?d buy the OM-D EM-5: you long for the old days! You want to shoot RAW.
Why you wouldn?t: you may hanker for a full frame DSLR!
Overall, I found the camera to be very simple to use with very few confusing features and easy to follow external controls. The finder menu is more complex, but with some foreknowledge the camera is useable by all.
A very appealing camera. Could set a trend!
Available in black or sliver.
Olympus OM-D EM-5 Specifications
Image Sensor: 16.05 million effective pixels.
Metering: Digital ESP, centre-weighted, spot, spot highlight and shadow control.
Lens Mount: Micro Four Thirds mount.
Exposure Modes: iAuto, Program AE, shutter and aperture priority, manual.
Effective Sensor Size: 17.3x13mm Live MOS.
35 SLR Lens Factor: 2x.
Shutter Speed: 60 to 1/4000 second, Time and Bulb. Flash sync: 1/250 sec.
Continuous Shooting: Up to 9 fps.
Memory: SD/SDHC/SDXC, Eye-Fi cards.
Image Sizes (pixels): Stills: 4608×3456 to 640×480.
Movies: 1920×1080, 1280×720, 640×480.
Viewfinder: Turret 18mm (1.44 million); 7.6cm LCD screen (610,000).
File Formats: JPEG, RAW, JPEG+RAW, MPEG4.
Colour Space: sRGB, Adobe RGB.
ISO Sensitivity: Auto, 200 to 25,600.
Interface: USB 2.0, HDMI mini, xxx.
Power: Rechargeable lithium ion battery, DC input.
Dimensions: 121×89.6×41.9 WHDmm.
Weight: 425 g (inc battery and card).
Price: Get a price on the Olympus OM-D EM-5 in the following configurations at Amazon:
Olympus OM-D E-M5 [Body Only]
Olympus OM-D E-M5 with 12-50mm Lens
Olympus OM-D E-M5 with 14-42mm Lens
Post originally from: Digital Photography Tips.
Check out our more Photography Tips at Photography Tips for Beginners, Portrait Photography Tips and Wedding Photography Tips.
Olympus OM-D EM-5 Review