Had a long day at the beach yesterday, and I hate to say it; I got a little sunburned. Nothing like a cold Corona to cool me down!
On our way out for dinner we passed a lot of sea-side restaurants. One of them had this creature crawlinbg out the the mini-boat. A freaking sea-monster if you ask me!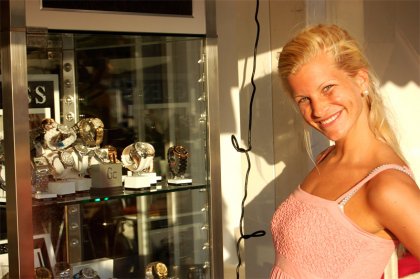 Not one place made for tourists without shops. Ida found one that fitted her perfectly!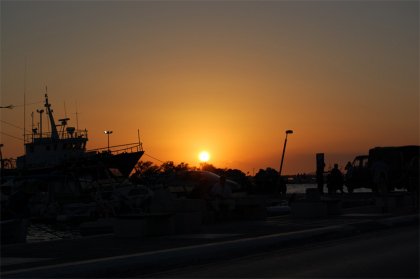 Sunset in the land of the Islands.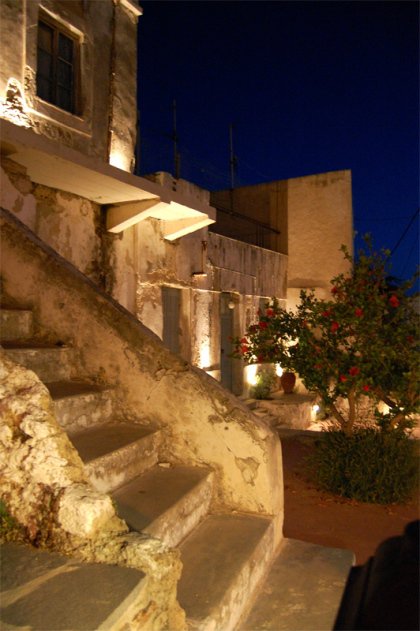 After the dinner we strolled through the old part of the city. This part amazed me! Really cool to see how the "old" Greece was like. Way more interesting than the tourist-made facilities in front of the city!
Sitting at the same beach-bar with my freshly made coffee. Tonight is the night for the local innhabitants; Greece vs Argentina in the soccer world-cup! Should be one hell of a mess if they win!