It's official, I'm stoked to be a part of ON3P now! Baker has been nukin snow and pow days are on the horizon. Can't wait to try out those Caylors!

Went up to Heliotrope last weekend with the roomates and got to make some TURNS! Long hike but it felt great to be back on the skis!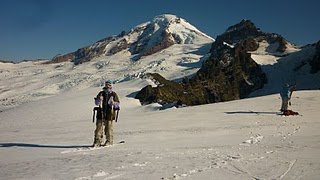 Here's an edit of some fresh pow from the day before I got hurt last year.March Pow at Baker from RIME*knits on Vimeo.Also be sure to check out "Come Find Us" by Toy Soldier Productions. Got a chance to film some rails in Montana last fall with some good friends. They made an absolutely stellar movie and it's definitely worth a look!"Come Find Us" Official Trailer from Toy Soldier Productions on Vimeo.