It's a small scene, however although small the British freeskiing has always excelled itself when it comes to fielding talent. For years the epicentre and beating heart of British freeskiing was the Ski Village in the northern city of Sheffield.
At one time the Sheffield Ski Village was a start of the art facility, the largest artificial ski resort in Europe with ten runs, a full time park and a permanent halfipipe. Despite it's grey appearance, the Ski Village's dendix carpet provided a little colour for the lives of many living in some of England's most deprived communities. But the slope which once considered James 'Woodsy' Woods, Katie Summerhayes and Paddy Graham locals now lies padlocked, derelict and half scorched behind the same gates that used to welcome 180,000 visitors a year.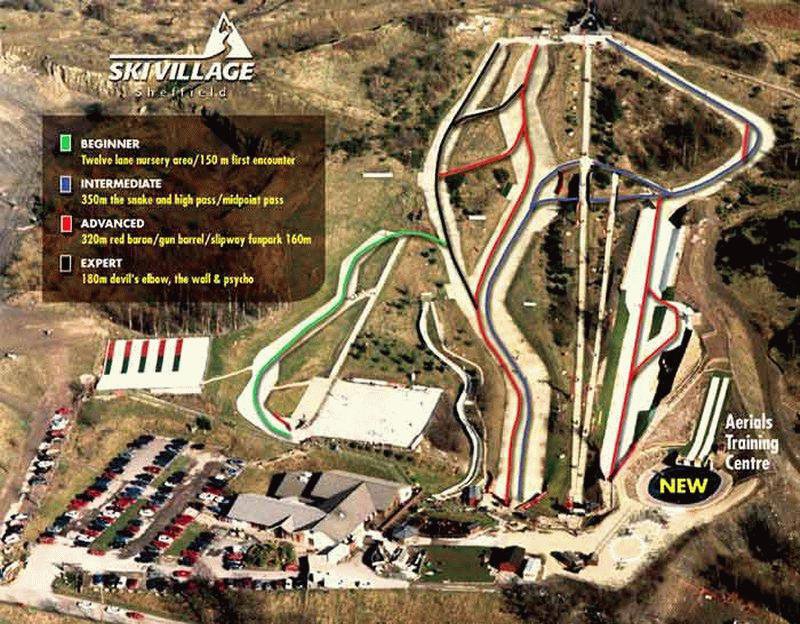 SSV's piste map, not that you'd need one.
Lift's haven't run at the now privately owned site since early 2012 following a fire. Local community groups were once hopeful the Ski Village would reopen and foster a new generation of riders. However following a spate of arson attacks which have seen 5 fires in two-and-a-half years this is seeming increasingly unlikely.
Concerning reopening, I have been skeptical for some time. When I learn't of the most recent blaze only a few weeks ago, my murky musings were only crystallised, the reality is clear. But instead of lamenting the loss of SSV, I'd rather focus upon its legacy, a rich one indeed.
http://www.dailymotion.com/video/x2gj93_sheffield-ski-village-spring-07_sportSheffield Ski Village in its heyday. See if you can spot a young 'Woodsy'.
Today in Britain we have more people skiing than ever before, state of the art indoor year round facilities and a vibrant community. Freeskiing in Britain is thriving. As well as impressive comp showings, British skiers have been putting in the work in front of the lens, and they're being noticed for it. Just this week we heard that Perspective Studios will be releasing their second film in two years. Ten years ago a ski flick shot and edited by Brits featuring only British riders would have been unimaginable. The scene is really starting to find its feet, and its footprints are only going to keep getting bigger.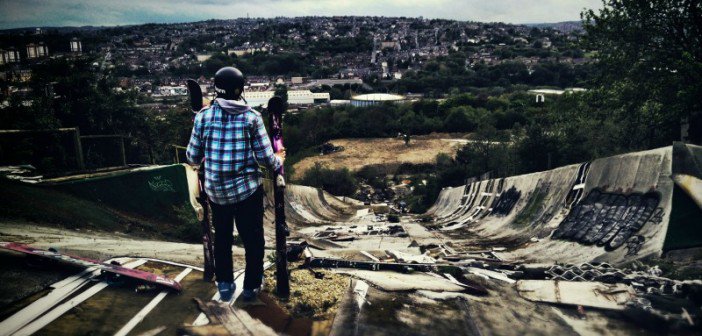 The carcass maybe rotting, but the soul is most certainly not.
Whilst many skiers in North America claim the golden years of freesking have passed, over here in Britain we're living in them, -these are the golden years of British Freeskiing. Freestyle skiing is blossoming in the UK right now, but like all blossoms it needed a place to gestate, and that place was the Sheffield Ski Village.
Let's pay the Ski Village the reverence it deserves by looking to the future because it's a bright one indeed.
words - J. van Dyke
Liked this article? Check this one out -http://www.newschoolers.com/membernewsread/The-Generation#32WFt5Rbaet38LTQ.97